Nieuws
Orangebox, een neus voor trends
In september 2018 kondigde Steelcase Inc. de overname aan van Orangebox Group Limited, een Britse ontwerper en fabrikant van meubilair dat inspeelt op de veranderende werkomgeving. Dit snel groeiende bedrijf is gespecialiseerd in het ontwerpen van innovatieve producten die aangepast zijn aan de nieuwe manieren van werken. Hoe heeft Orangebox, een ietwat atypische meubelfabrikant, het kantoorwerk gerevolutioneerd?
Lire plus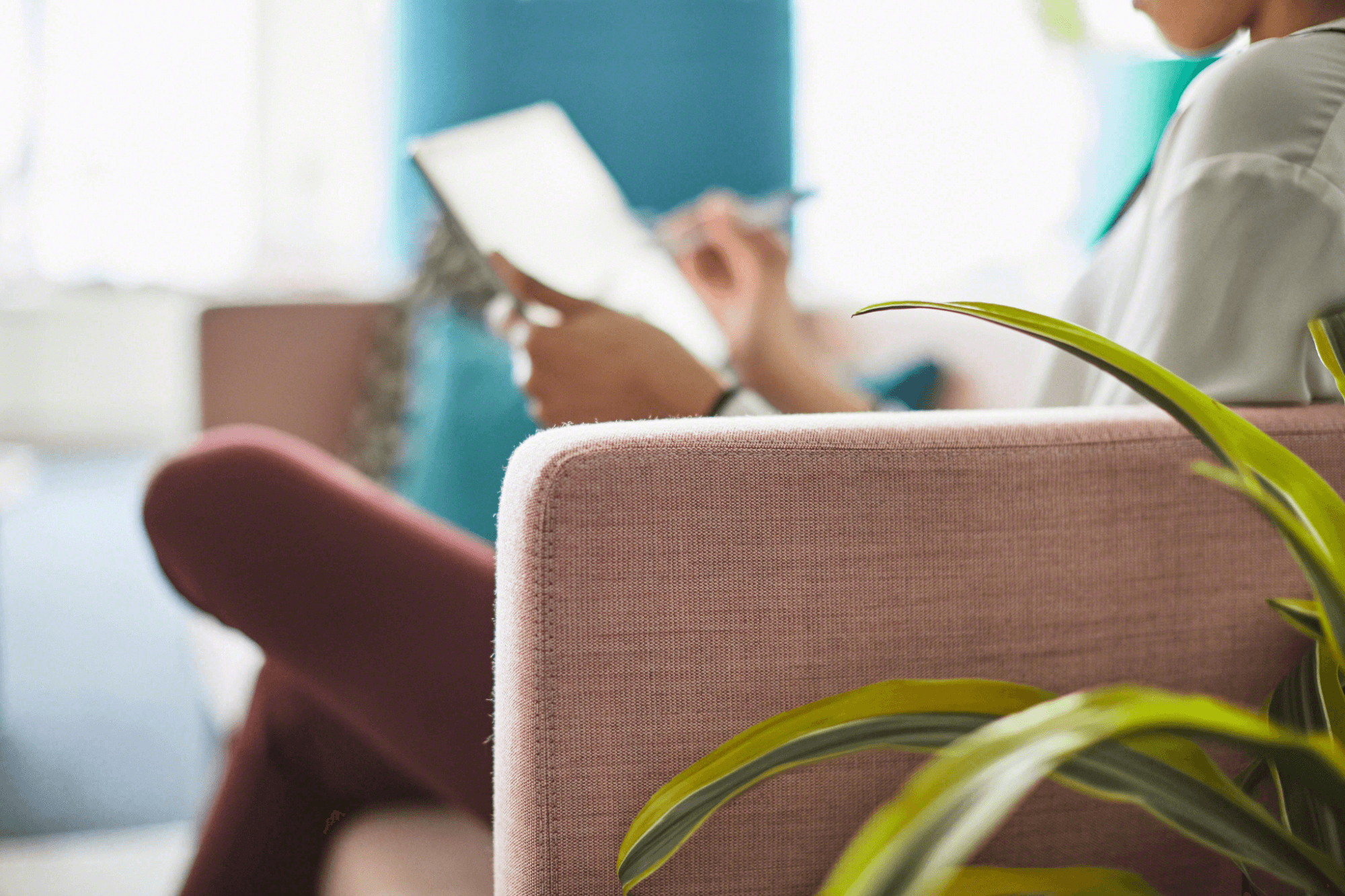 Nieuws
Trots om Gazellen 2020 te zijn en op ons artikel in Trends!
We zijn blij te kunnen zeggen dat de nieuwe Trends uit is! U vindt er de portretten van drie Brusselse Gazellen, waaronder ons bedrijf!
Lire plus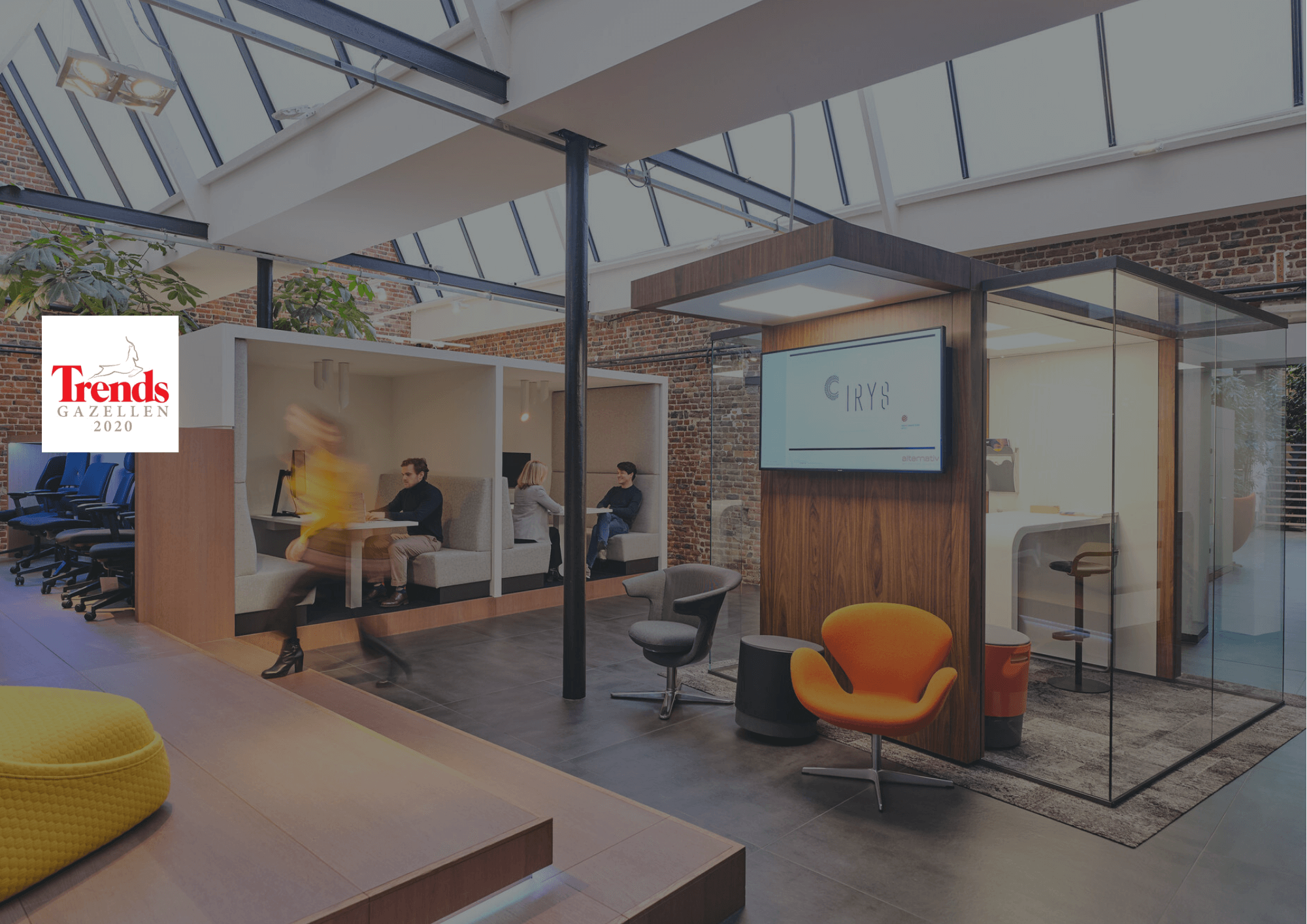 Nieuws
Alternativ, genomineerd voor Trends Gazellen 2020!
We zijn er trots op dat Alternativ Workspace Solutions genomineerd is voor de Trends Gazellen 2020-prijs voor het Brussels Gewest. Deze prijs brengt de snelst groeiende bedrijven in België onder de aandacht.
Lire plus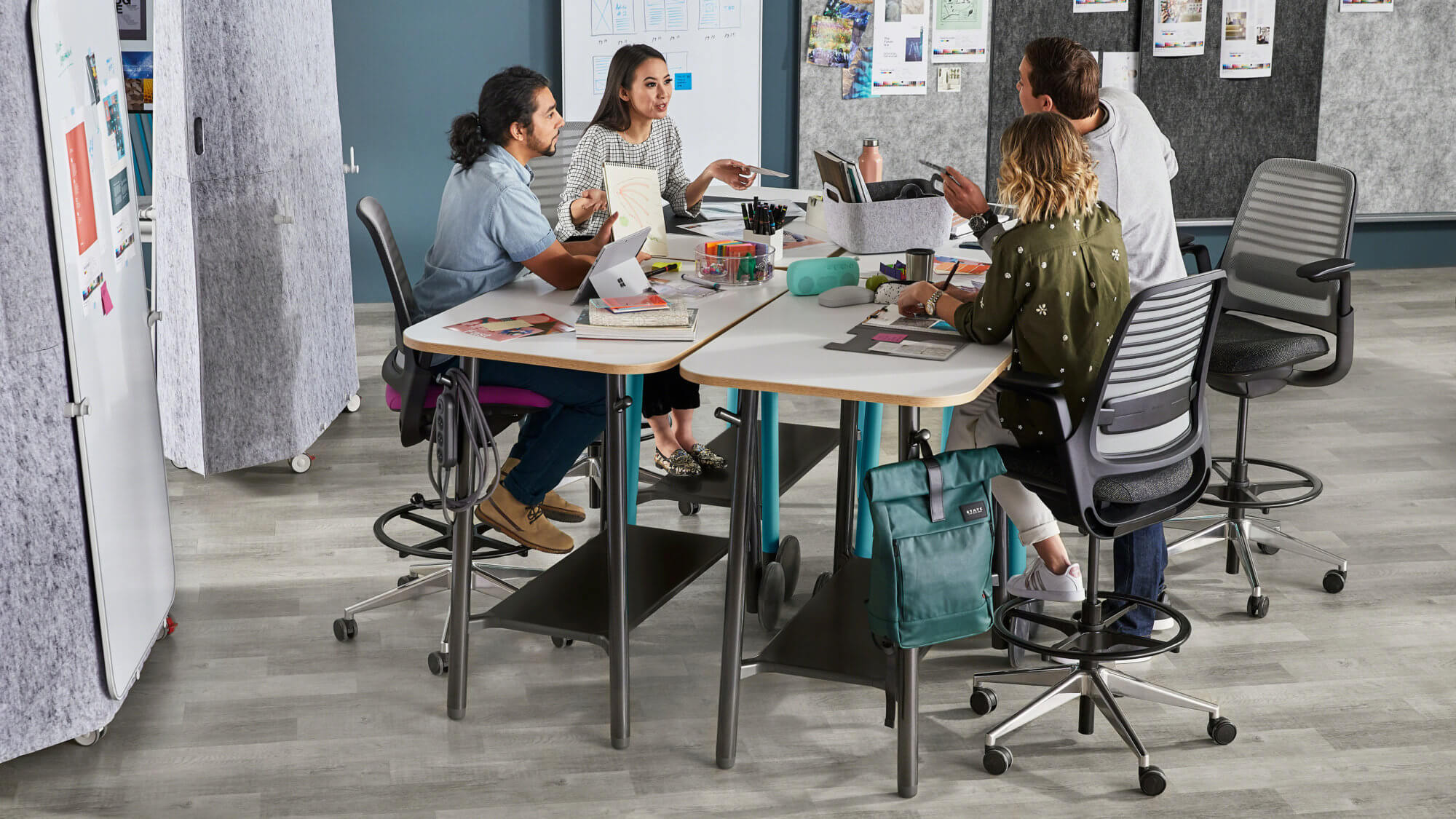 Nieuws
Introducing Flex Collection: a creative & agile studio
"A lot of environments today throw everyone into the same general space and say 'collaborate.' And, we're surprised when it doesn't work and people feel frustrated. Teams do not have the control they need to move easily from activity to activity. They don't have the ability to reconfigure their space at will if their team make-up, needs or priorities change."
Lire plus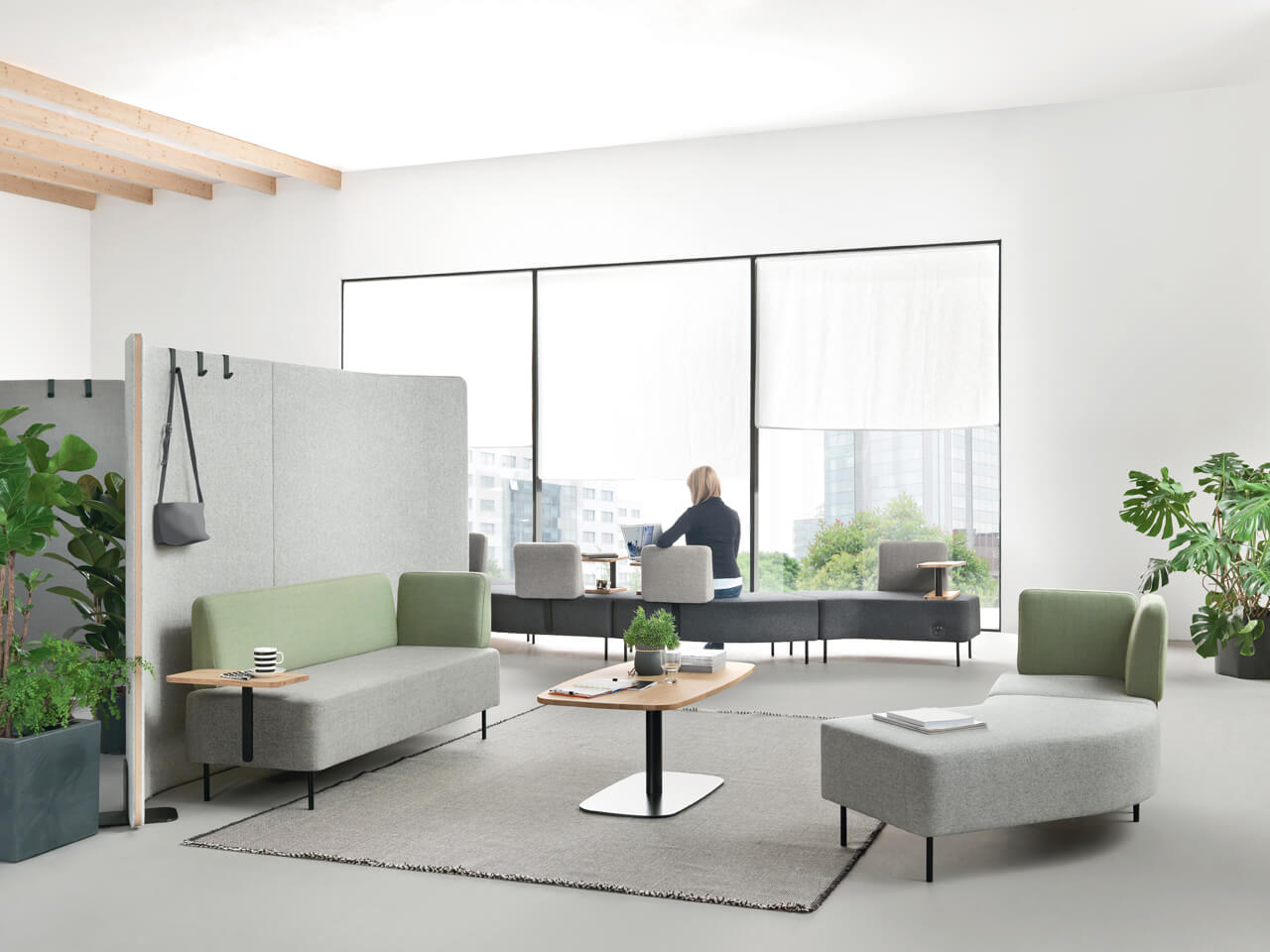 Nieuws
Welcome to the Piazza of Martex: an open space environment
Martex interpretation of the office evolution, intended as a place of sensory wellness and relationships, is inspired by the concept of the italian town square: "la piazza"; a space full of diversity and sensory stimuli, which transferred to the work environment allows a personal interpretation, according to attitudes and needs. The urban metaphor is the interpretative key that best explains the change we are experiencing, because the square is a meeting and exchange place, the nucl
Lire plus
Nog meer inspiratie?
Abonneer u op Vision Magazine!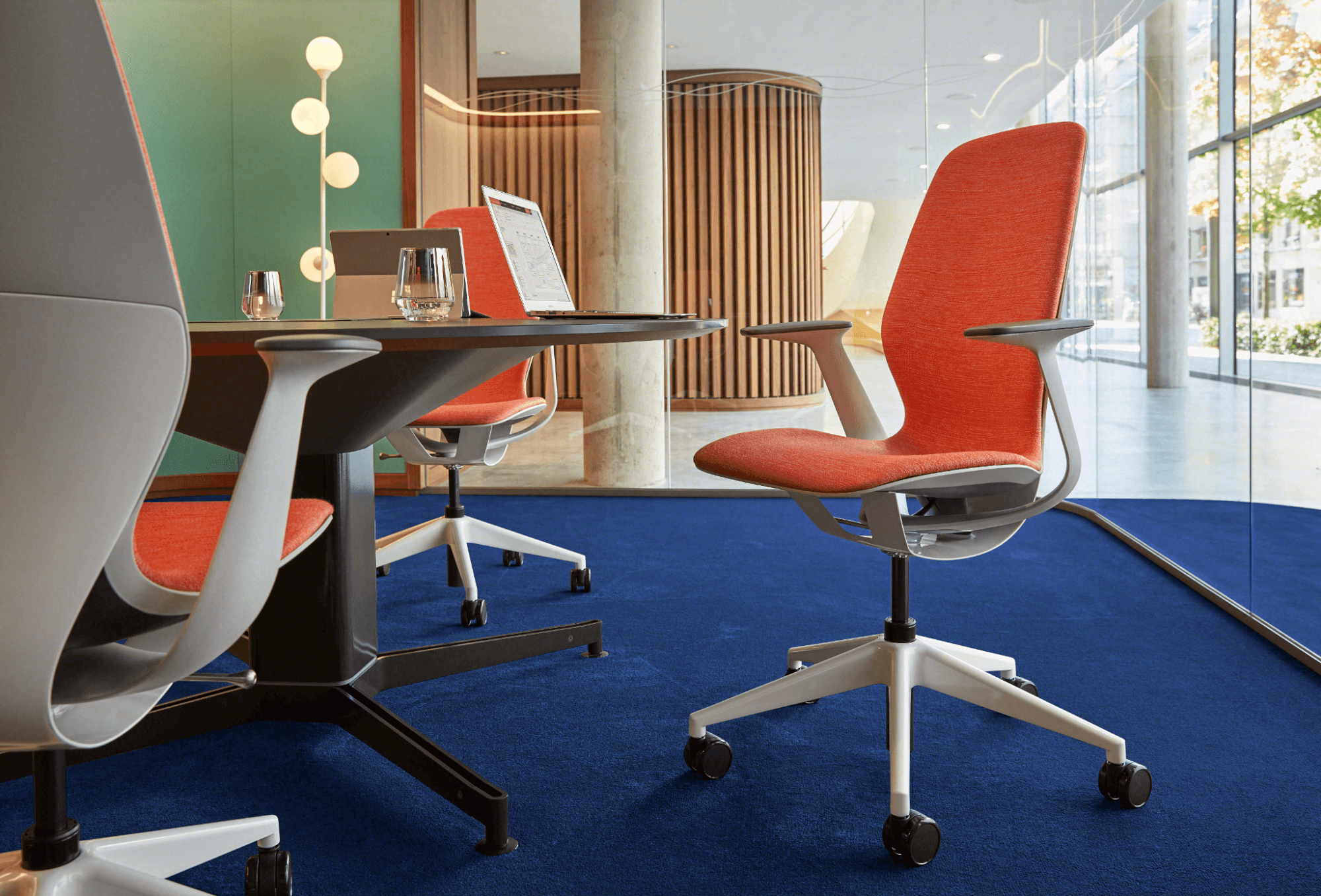 Nieuws
Fast Company awards SILQ for Innovation by Design
Fast Company's 2019 Innovation by Design Awards honored SILQ™, a Steelcase chair that transforms seating through design. 2019 Innovation by Design Awards honor creative work at the intersection of design, business and innovation.
Lire plus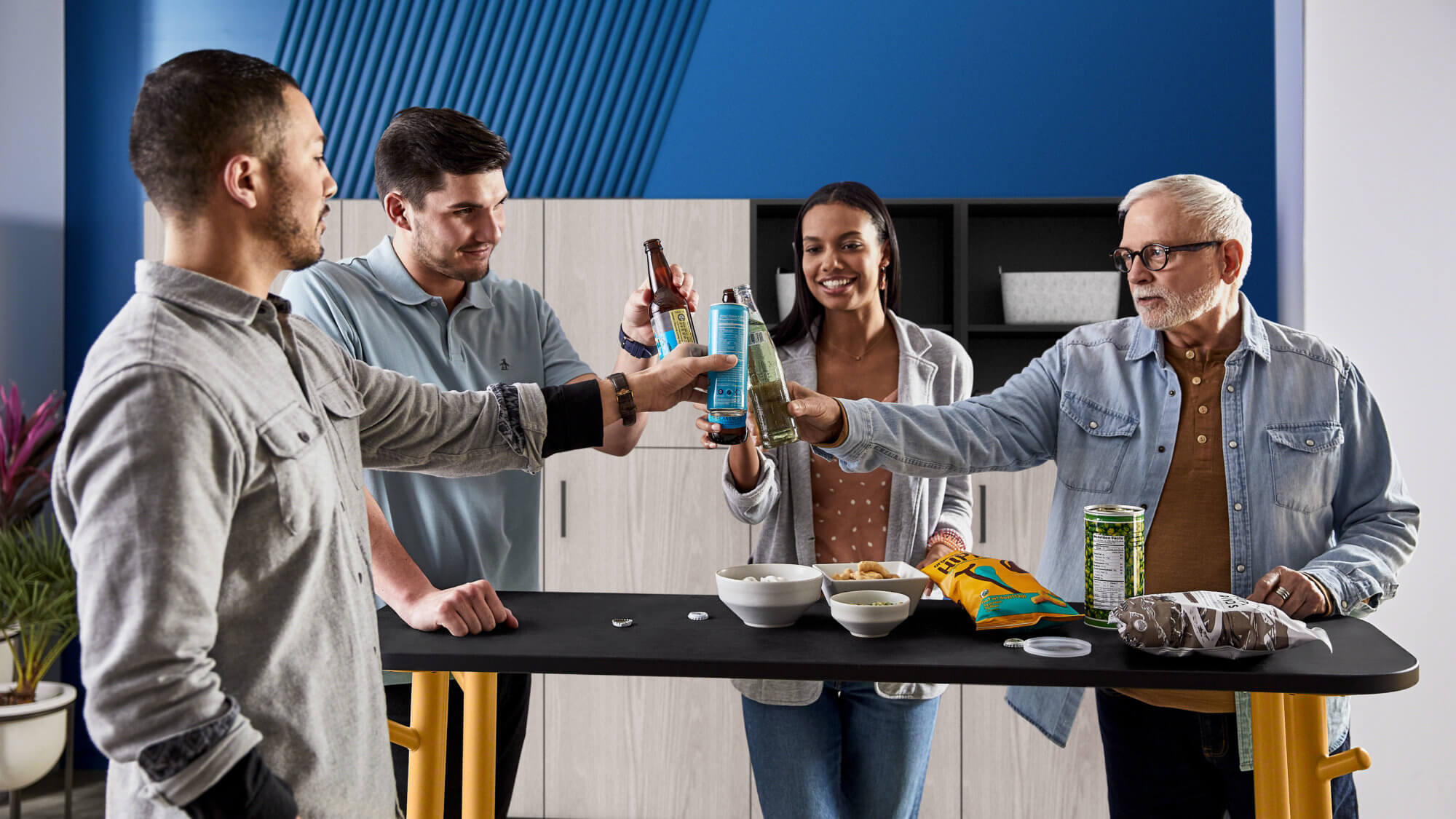 Nieuws
Introducing Flex Collection: an office rebellion
Steelcase Flex was inspired by teams working in spaces not designed for team-based work who became impatient with their static space and hacked their offices. Here are five ways renegade teams hacked their space:
Lire plus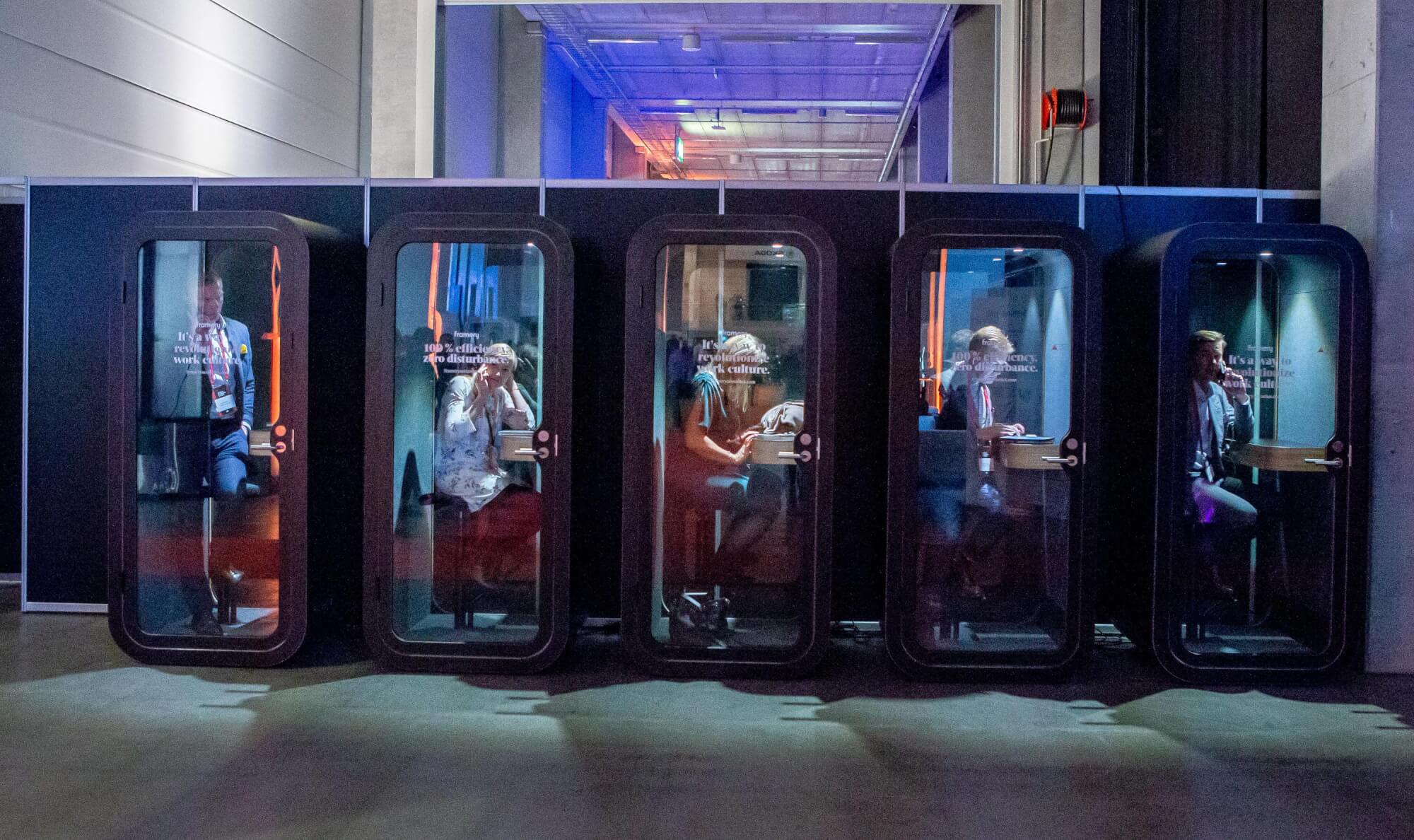 Nieuws
Voor Framery is geluk een serieuze zaak!
Vorige week werd de Internationale Week van het Werkgeluk gevierd. Daarom zetten we vandaag onze partner Framery in de kijker. Sommige bedrijven starten met een duidelijke visie voor ogen. Dat was echter niet het geval voor de oprichters van Framery. Het kostte hen enkele jaren tijd om te beseffen waar ze werkelijk mee bezig waren. Vandaag is Framery één van snelste groeiers in Europa en het bedrijf neemt zijn plaats in als wereldleider op de markt van de akoestische cabines.
Lire plus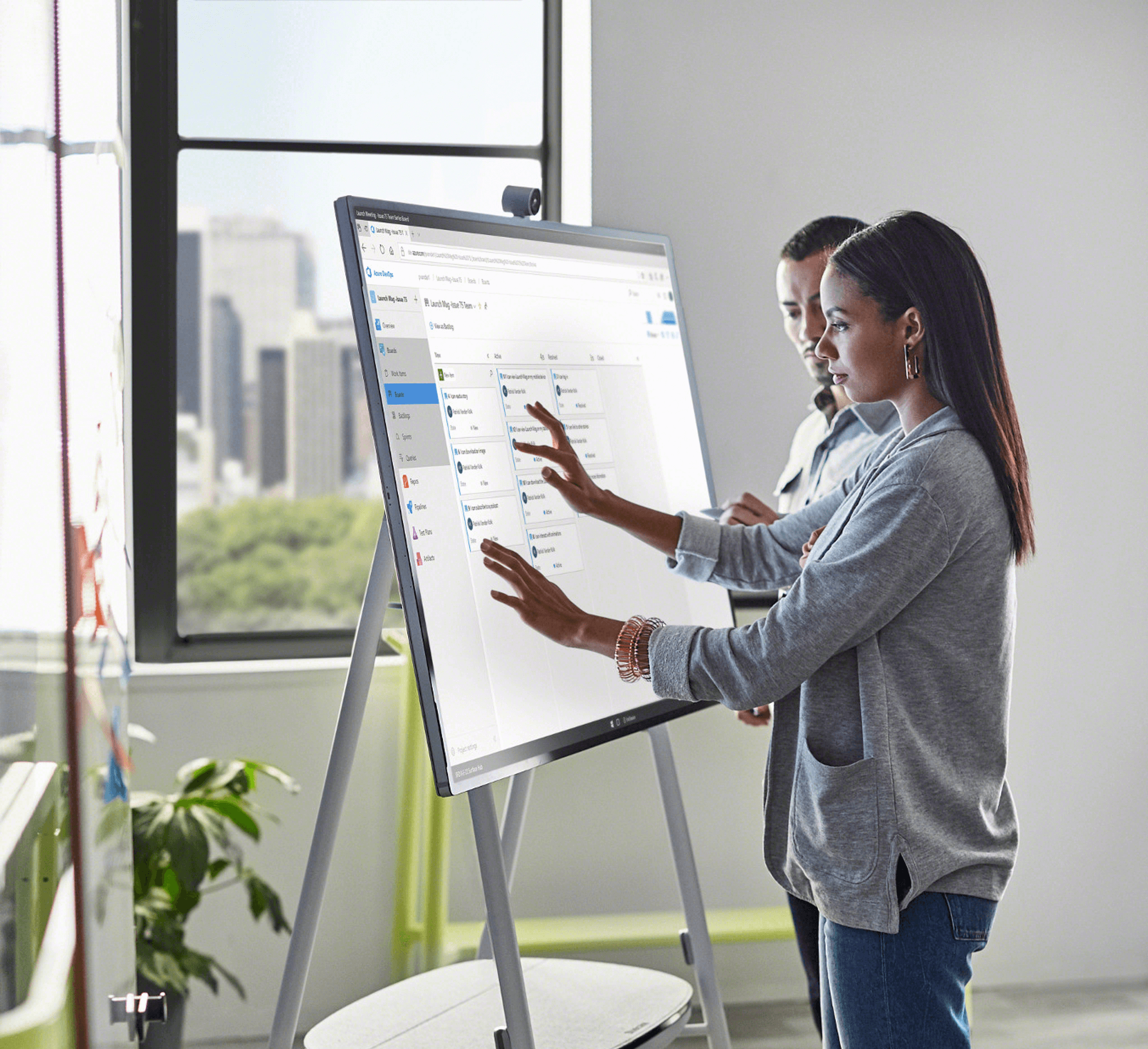 Nieuws
Explore the future of work with Steelcase x Microsoft
Nowadays, designing a culture of collaboration at work is essential to increase the ideation, innovation, employees' skills, and remote teams' efficiency. It's why Steelcase and Microsoft have been working together since 2017 to explore how a thoughtfully-designed ecosystem of places and devices can support the new ways teams and individuals are working. They work together with a shared commitment to put people at the center of how place and technology intersect and empower individuals
Lire plus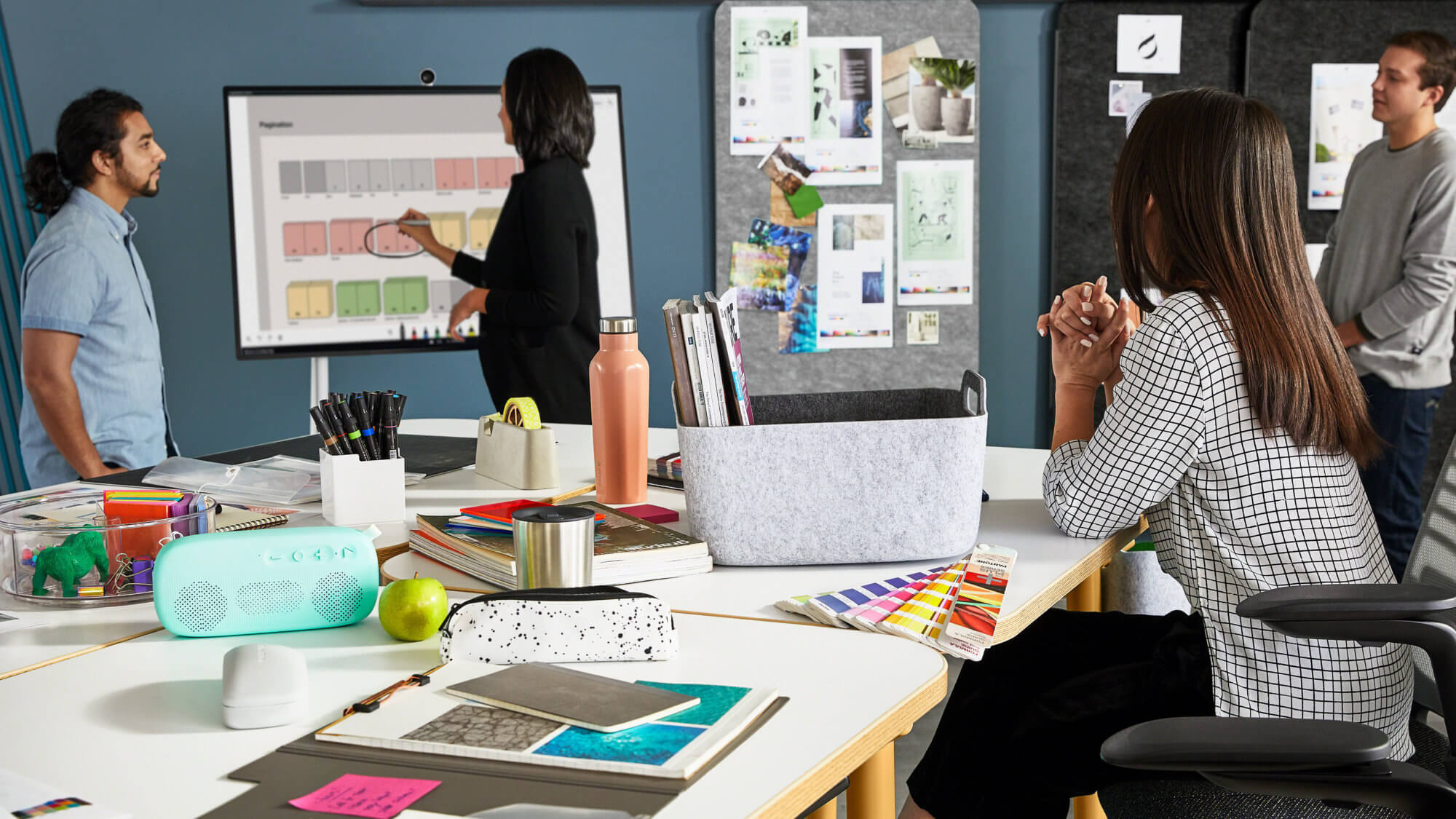 Nieuws
Lancering van de Flex Collection: het eenzame genie is een mythe
Succesvolle bedrijven weten het maar al te goed: wie wil innoveren heeft nood aan een cultuur waarin teamwerk centraal staat. In slechts enkele jaren tijd hebben teams, als reactie op een snelle toename van de complexiteit en steeds hogere eisen op het vlak van snelheid, hun manier van werken radicaal veranderd.
Lire plus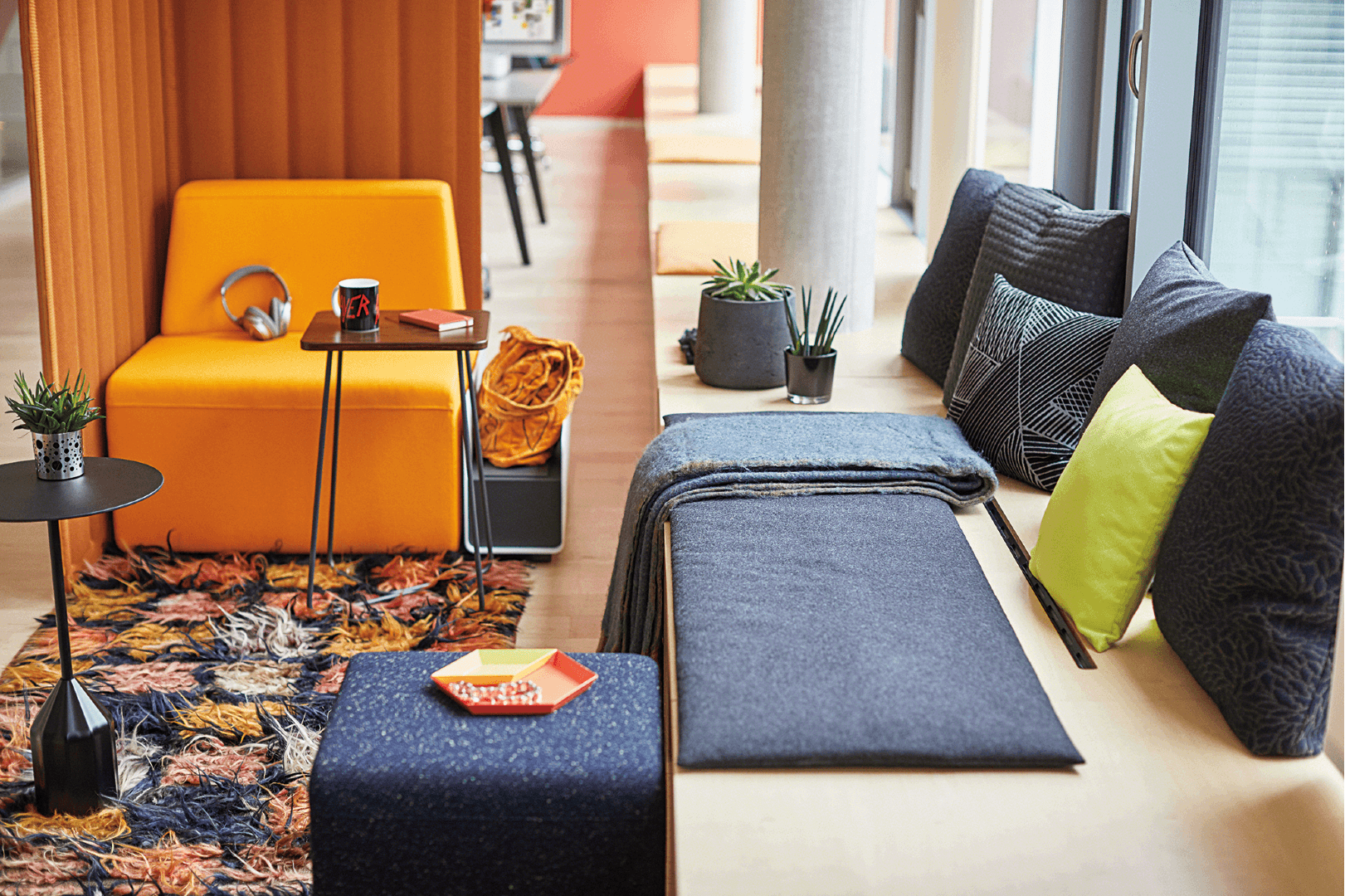 Nieuws
Need a summary of NeoCon 2019?
Neocon, the most important event of the year for the commercial design industry, was held in Chicago last June. Unfortunately, you were unable to participate in this exhibition this year? Here is a summary! This year, Steelcase is bringing new solutions to NeoCon that empower teams, announcing new alliances and launching Steelcase Marketplace in US, a new way for designers to create inspiring spaces with ease.
Lire plus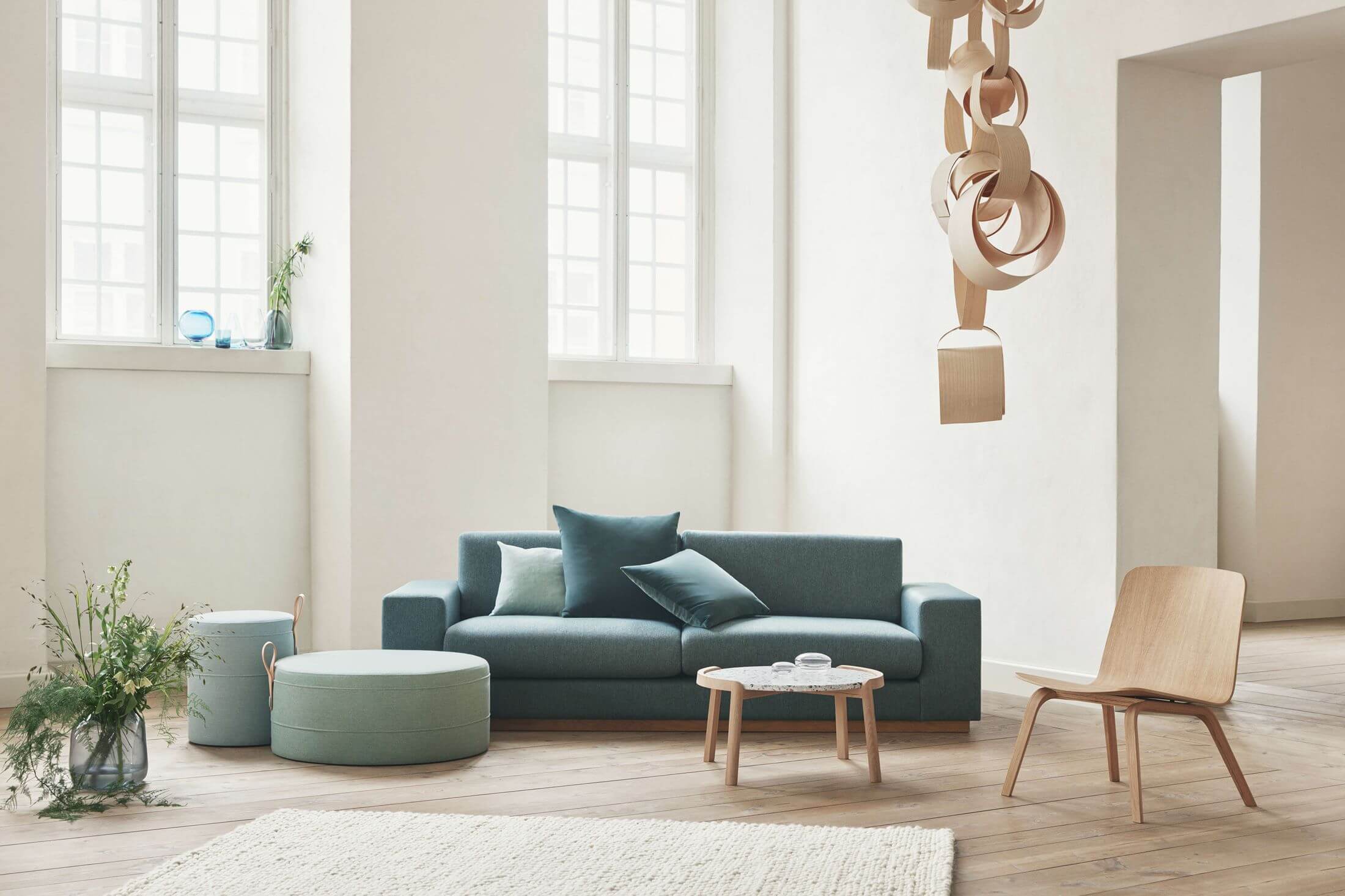 Nieuws
The new Bolia collection has arrived!
This month, our partner Bolia presented their new collection "New Scandinavian Design", paying tribute to their Scandinavian design heritage and Nordic nature. Each design is a sustainable, durable and creative interpretation of their roots, expressed by talented designers from around the world in their own unique way. Inspired by the changing seasons of Scandinavia, the natural, honest, pure elements and discreet color schemes, this new collection has been created to be passed on from genera
Lire plus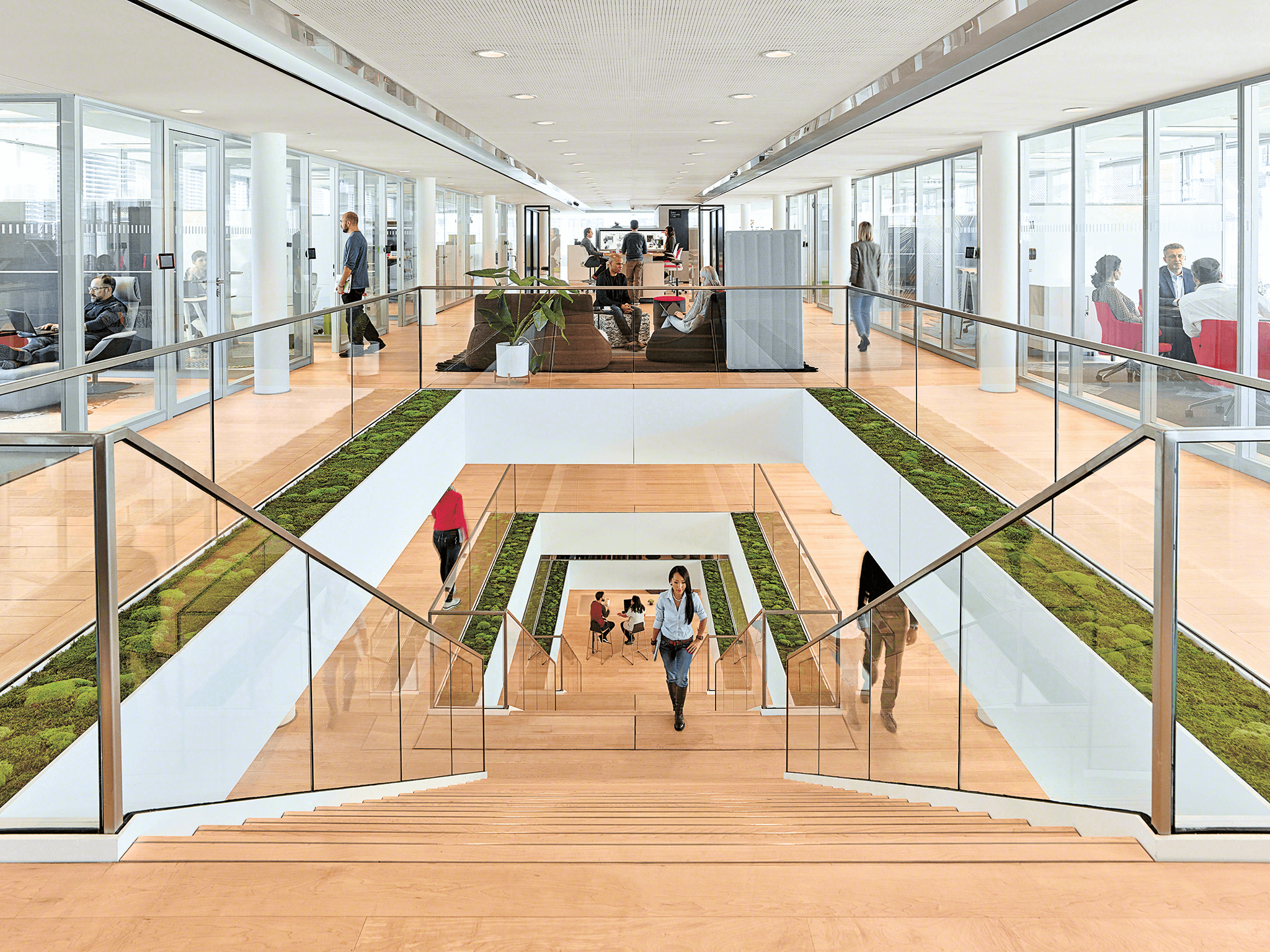 Nieuws
Enter into the European hub of Steelcase: the Learning + Innovation Center (LINC) in Munich
In November 2017, Steelcase announced the opening of its new Learning + Innovation Centre in Munich, capping a multi-year planning effort and bringing together employees from across the region in a 14,400 square metre space designed to promote learning and spark innovation. As organisations recognize the importance of face-to-face interactions and shift back to centrally-located business hubs, Steelcase opened this location to propel growth within its own organisation – and to give customers a
Lire plus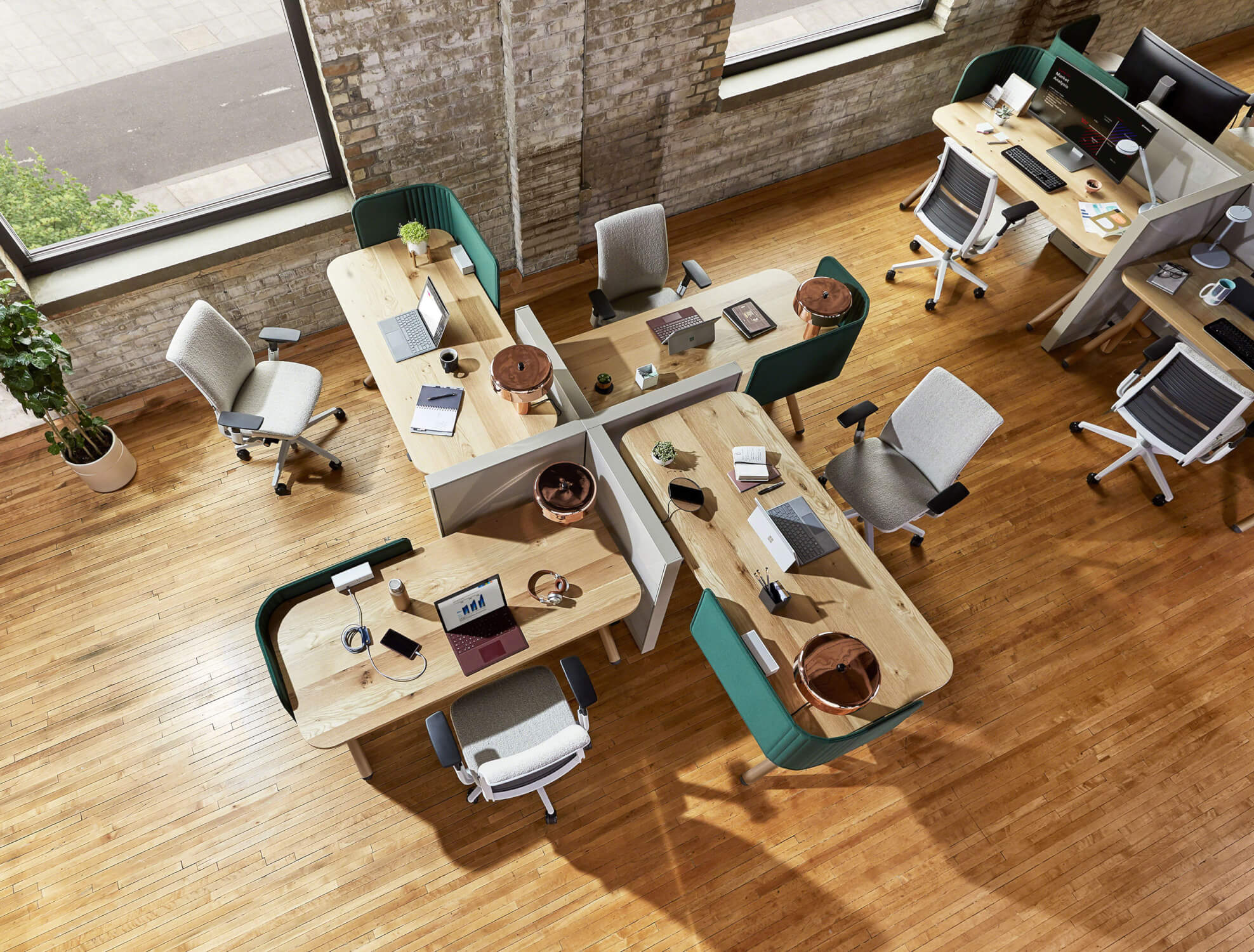 Nieuws
Lancering van de Flex Collection: maak plaats voor de teams van vandaag!
We willen allemaal behoren tot het team dat de sector zal revolutioneren. We dromen ervan om de meest innovatieve speler te zijn, te anticiperen op de noden van onze klanten en nieuwe ideeën zo snel en efficiënt op de markt te zetten dat onze concurrenten met de mond vol tanden staan. Dat is precies wat Steelcase doet. Door de nieuwe manieren van werken op de voet te volgen creëerde het merk de Flex Collection: een productlijn waarmee dynamische ruimtes kunnen worden gecreëerd waarin inno
Lire plus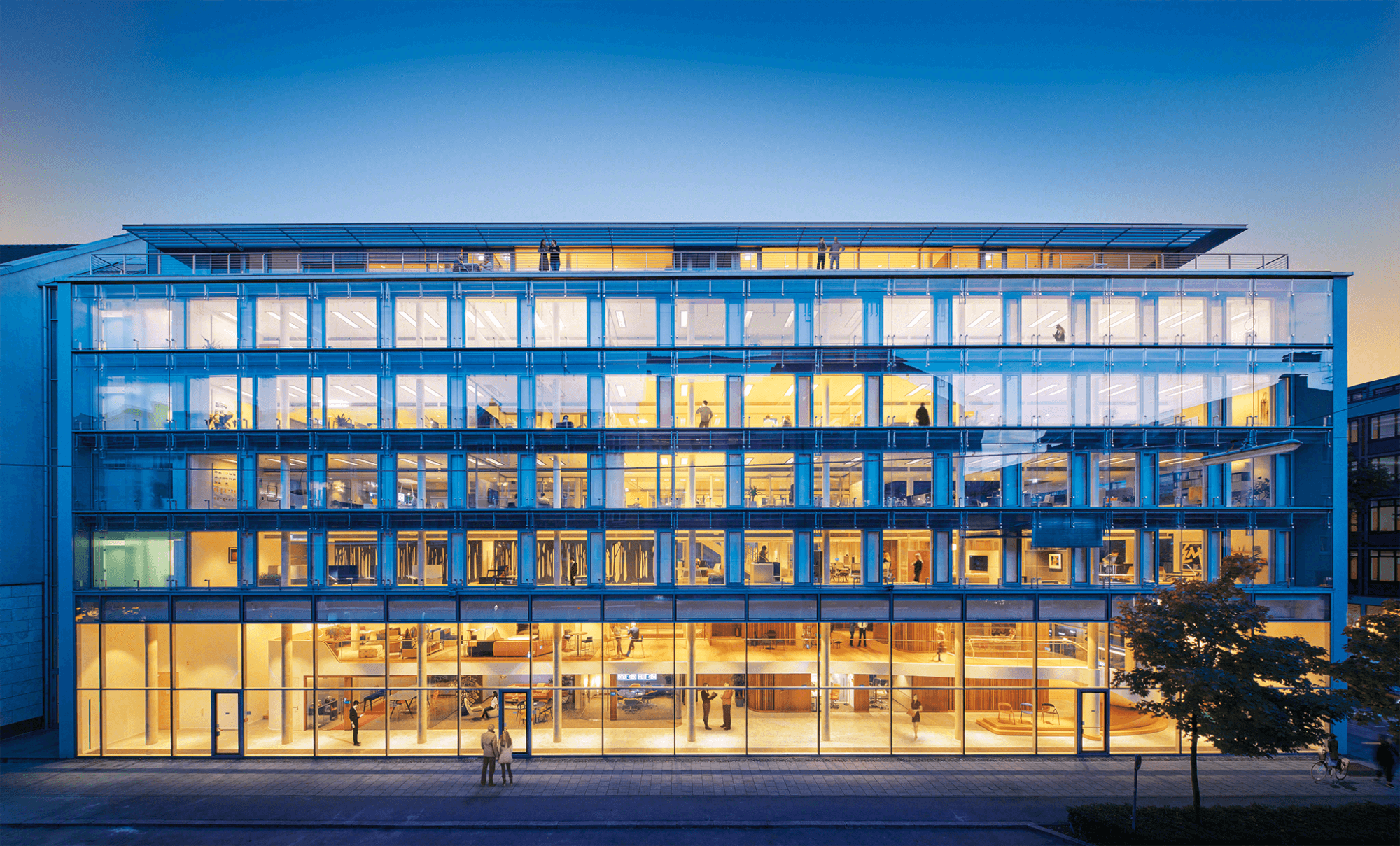 Nieuws
Een mooie erkenning voor Alternativ!
Wereldwijd voldoen 800 partners-dealers aan de hoge kwaliteits- en prestatienormen van Steelcase. In 2015 ging het Platinum-programma van start, dat partners bekroont die zich onderscheiden door hun inspanningen om de groei en de gezondheid van hun onderneming te verbeteren en door hun activiteiten om de klanten die ze begeleiden en de ruimten die ze inrichten uitzonderlijke toegevoegde waarde te bieden.
Lire plus