A change of office often presents a great opportunity to give your brand image a facelift. This is something that Alternativ has demonstrated brilliantly with the design and fit-out of the new offices for Argo Law at the vibrant Post X site in Antwerp.
Question: what do you do when your business premises no longer reflect the kind of company you believe yourself to be? Well, you can either refurbish them – or relocate!
Argo Law, the large law firm specialising in company law and tax matters cabinet, opted for the latter and moved to the Post X site in Antwerp. As the first passive office building, Post X enjoys the benefits of a unique location alongside the Antwerp ring road, close to Antwerp-Berchem railway station.
This forward-looking view of modern-day mobility is a boon for the numerous employees and clients of Argo Law.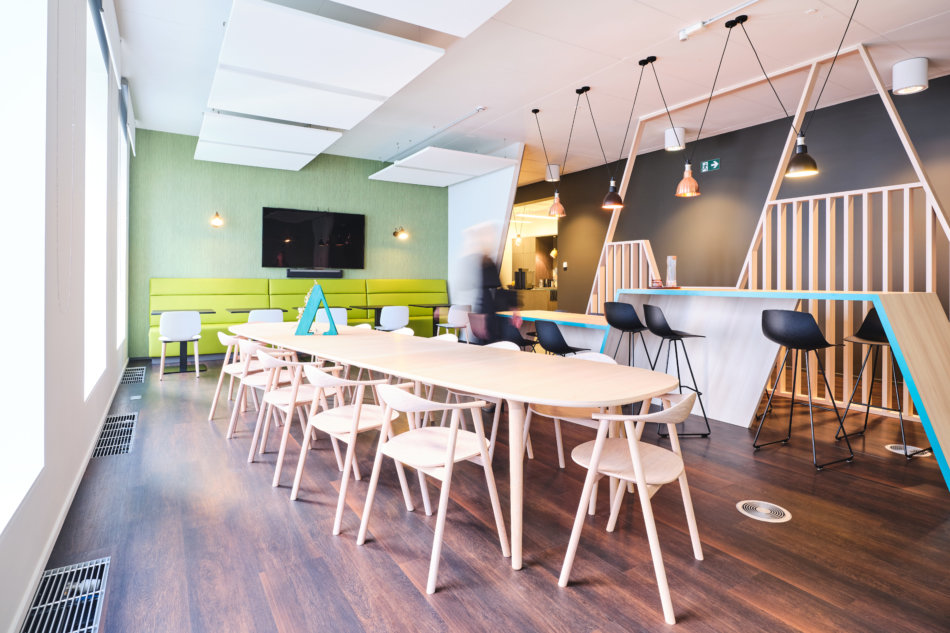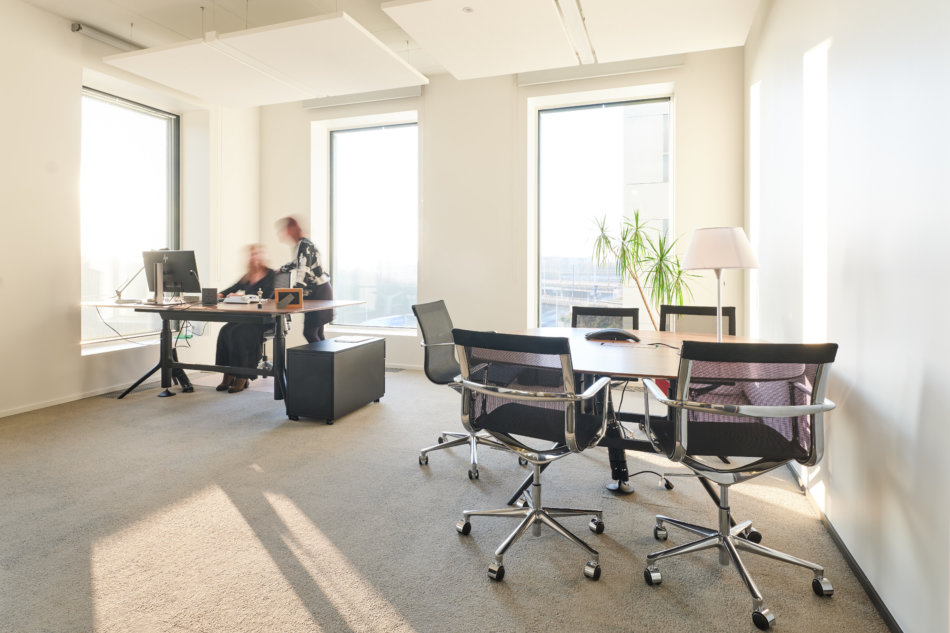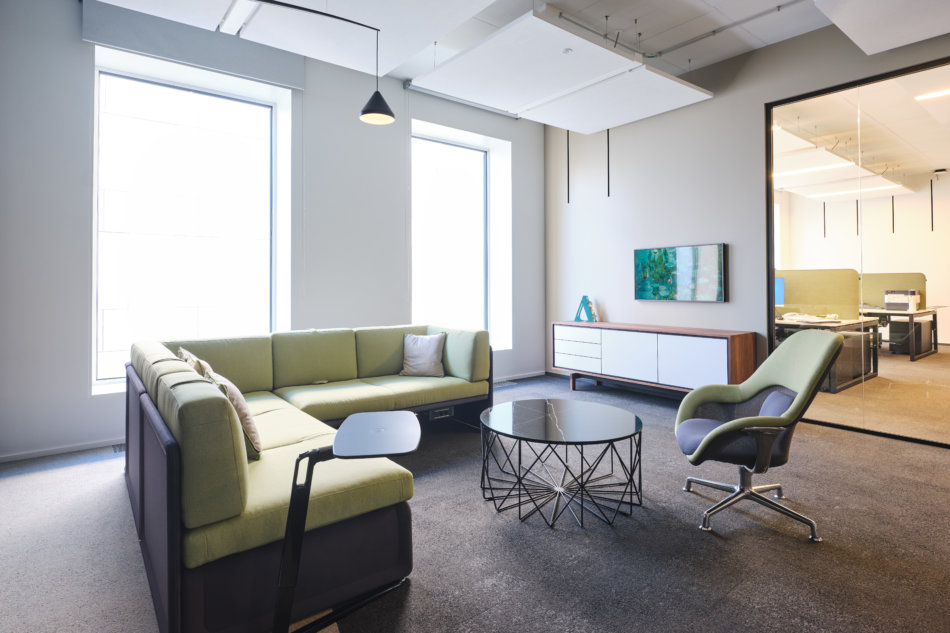 Design & Build: turnkey office fit-out
To mark its move, Argo Law decided to lease 1500 m2 of space, designed and fitted out on a turnkey basis by Alternativ, using a Design & Build approach. 'Turnkey' means Alternativ took care of everything.
"I was Argo's sole point of contact," explains Greet De Munter, Alternativ's project manager for the Argo job. "The law firm appointed us to benefit from our skills and I worked with them to negotiate the finer details of design, budget and timing."
As a law practice, one of Argo Law's main concerns was client confidentiality. So, with this in mind, Alternativ decided to design enclosed offices.
But confidentiality doesn't have to mean a lack of homely comforts! What Alternativ did was to create a floor of light and cosy meeting rooms for receiving visitors and clients, plus a number of convivial spaces for communication and socialising (in the form of a library and a Coffee Corner). And the pièce de résistance is a champagne bar for celebrating Argo's significant victories in style.
Strong visual identity
Argo Law also appointed Intracto, the leading marketing, communication and business technology agency to develop and revamp its external brand image. As a result, Greet De Munter, who took part in the meeting with Intracto, took her inspiration from the external visual identity created by the ad agency to include graphic elements that reflect the redesign of the offices.
Driven by her genuine attention for detail, Greet worked to strengthen Argo's internal visual identity (including cupboards, shelves in the library and so on), resulting in the highly graphic verticality that defines the corridors, as well as the furniture suggested by Alexis D'Archambeau, also from Alternativ, which perfectly fits the same quest for asymmetry. The choice of the striking Dock table, designed in the form of a jetty – with its distinctive lamps slung from an overhead frame – has been a great hit with all of the Argo staff.
A solid mooring: could there possibly be a more judicious place to start a day?