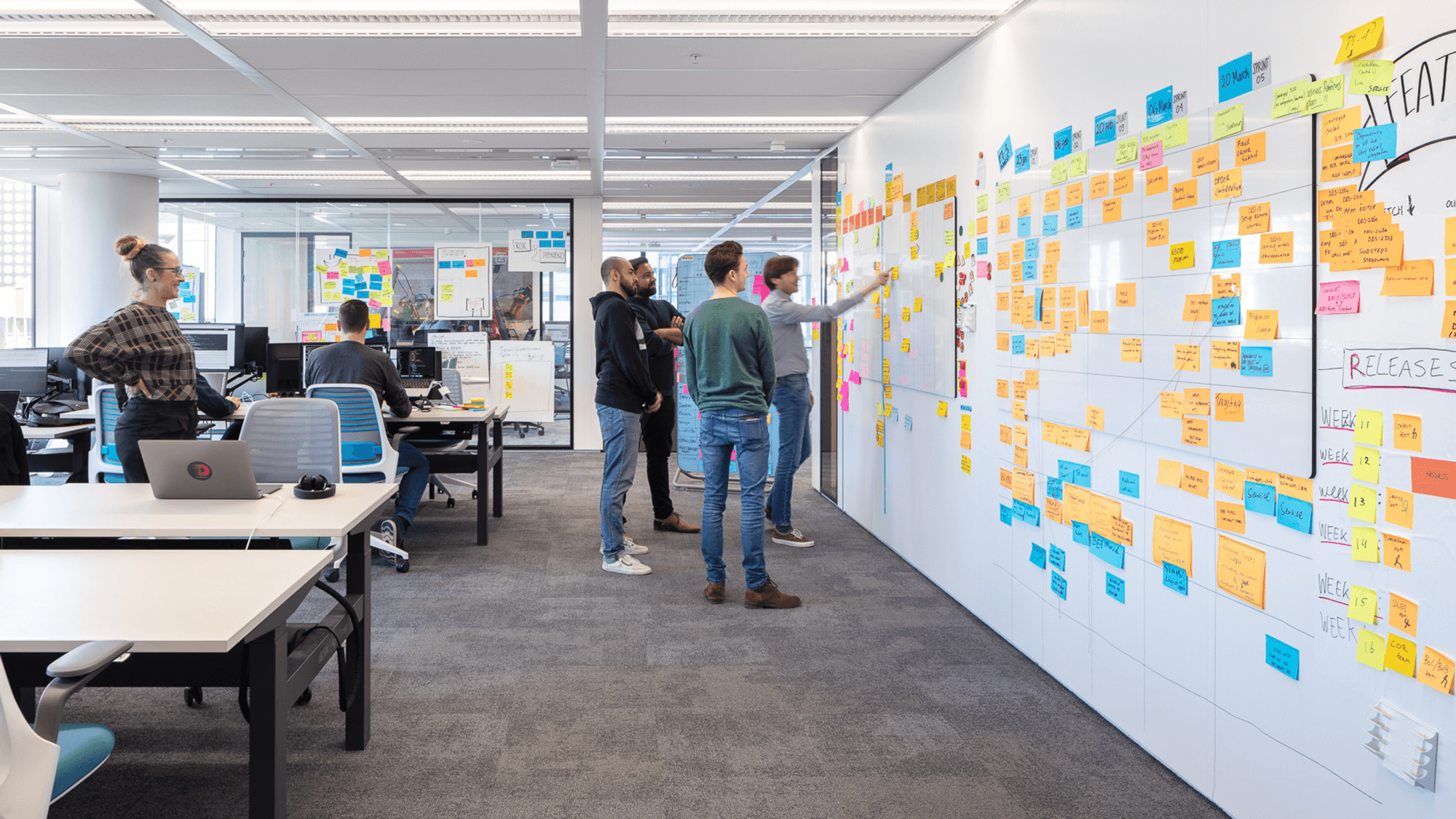 Folder
VodafoneZiggo creates agile headquarters
The Dutch telecom and entertainment company created a new workplace in The Netherlands designed for an agile process and culture. Questions-Answers with Michelle Siau, the agile transformation coach at VodafoneZiggo.
Lire plus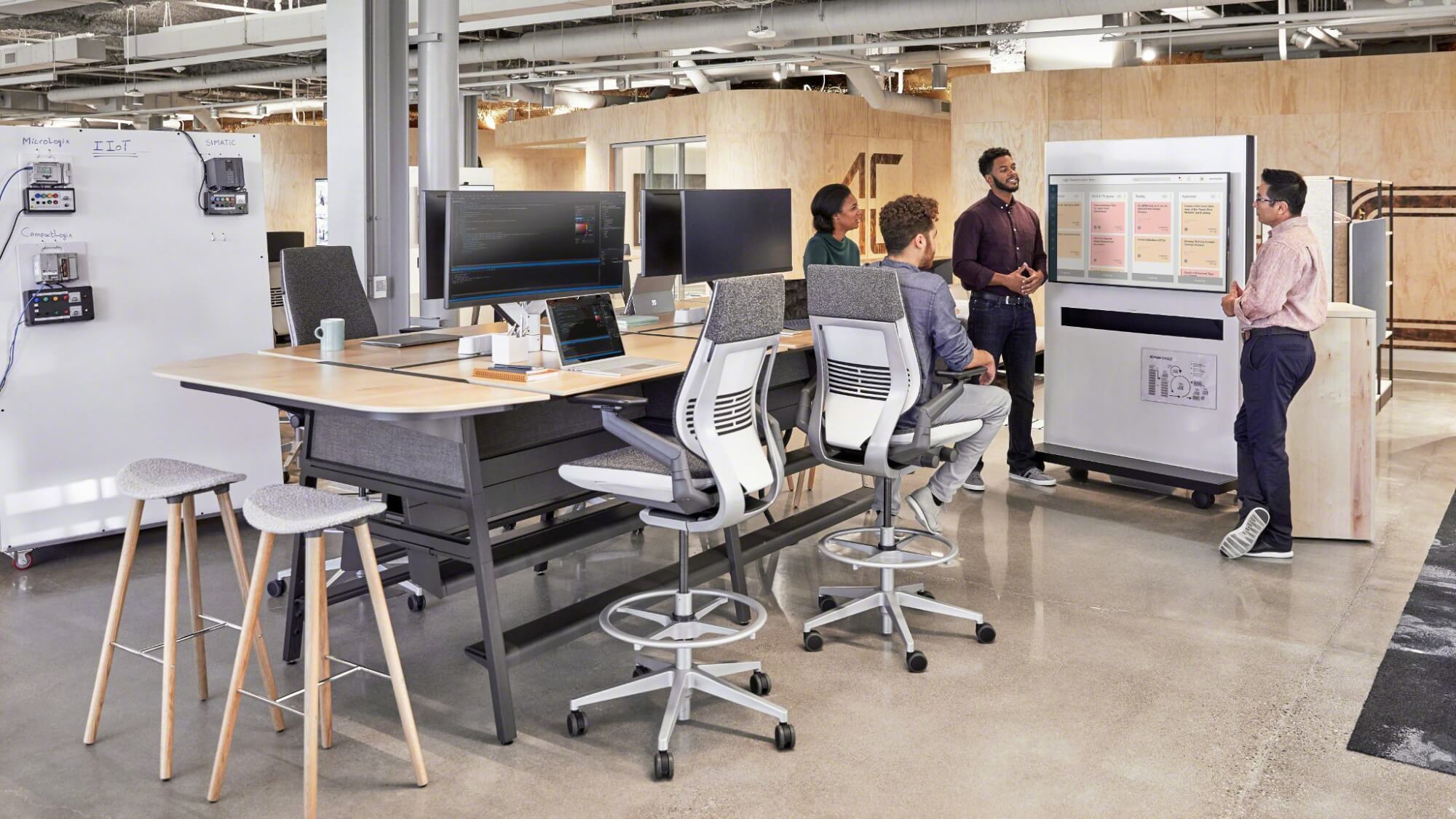 Folder
A Day in the Life of an Agile Team
To understand how their place supports the fluid nature of agile work, we've shared what a typical day looks like for Kim and her team. Follow them in their space designed to foster a more agile culture, help them move faster, test and execute on new ideas and get closer to their customers.
Lire plus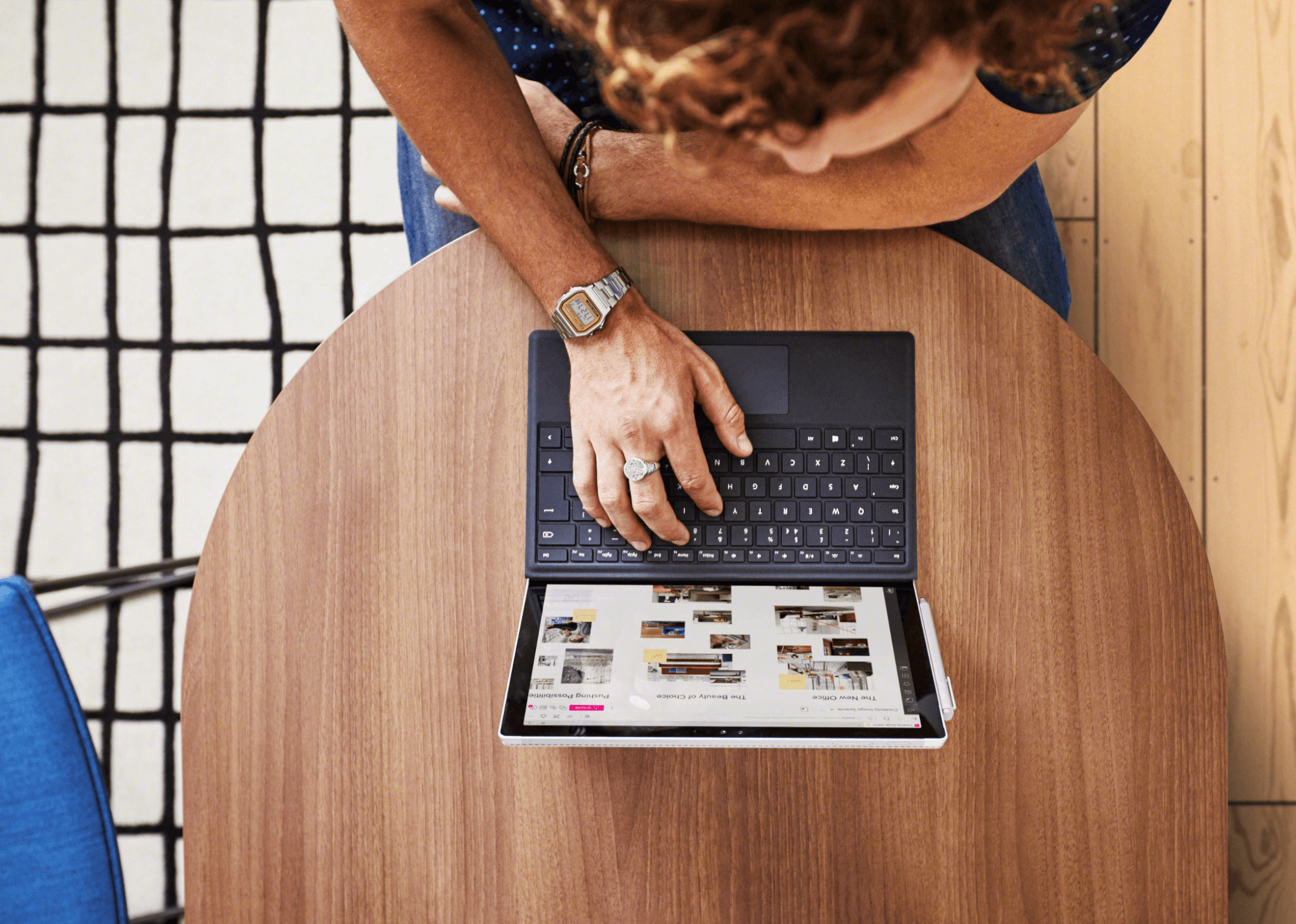 Folder
The Human, the machine & the creativity
Robots, AI, automation—many jobs will change as a result of these technologies. Some may even disappear. But if history is right, most changes will be good ones.
Lire plus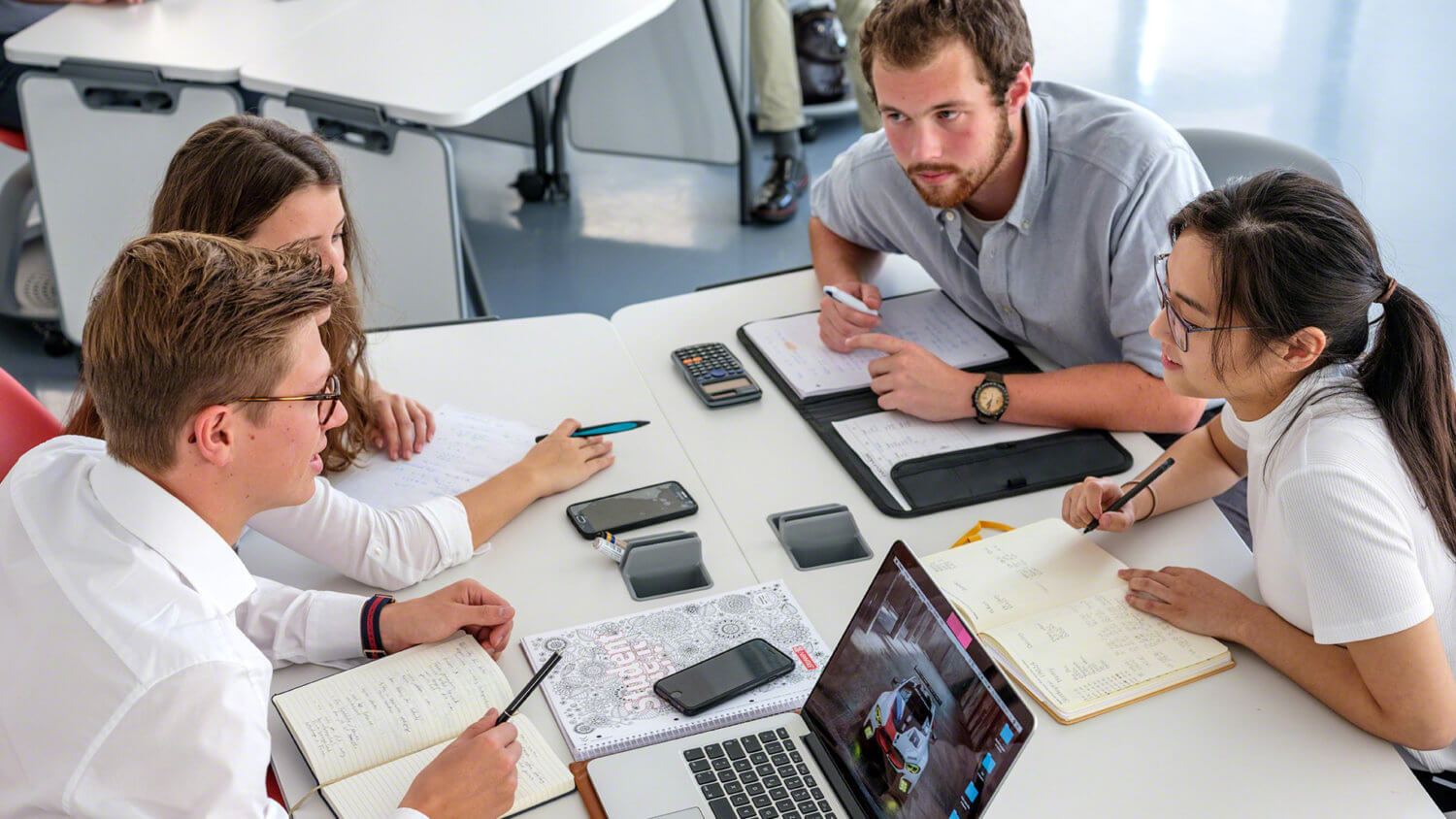 Folder
Six Education + Work Trends from Generation iGen
The first generation to never live without tech at their fingertips is shifting the landscapes of education and work. Can you imagine growing up with modern technology since the day you were born? iGen can.
Lire plus
Folder
A Startup Mindset: pushing boundaries in large organizations
Innovation. Ten letters packed with expectation and possibility. Ten letters sparking creativity, driving decisions globally and propelling startups into a world of burgeoning, billion-dollar valuations. The marketplace is captivated by innovation, leaning heavily on the promise of disruption to deliver new, inspiring products and services.
Lire plus
More inspiration?
Subscribe to Vision magazine!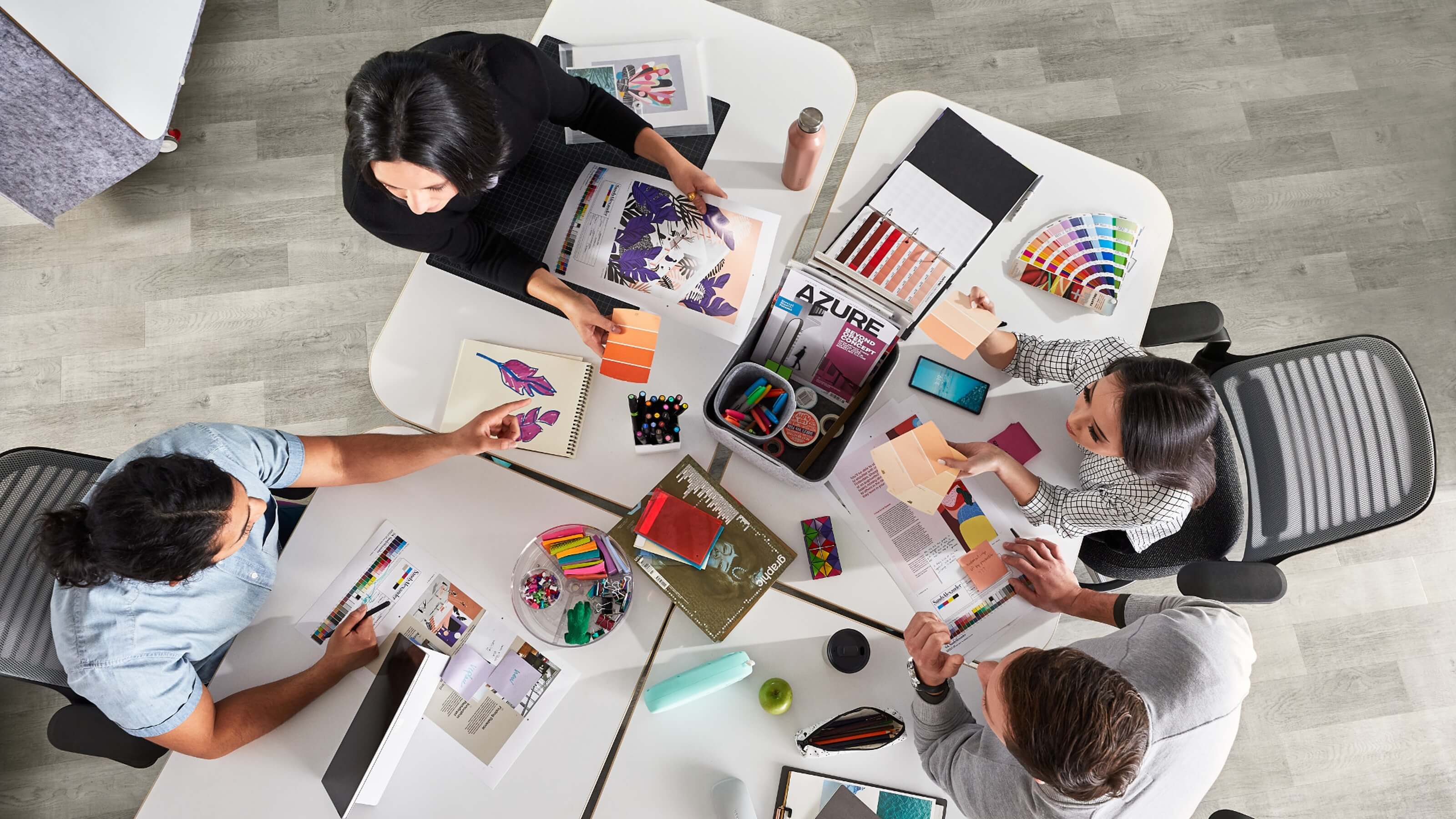 Folder
Wellbeing through workplace design
Stressed at work? Take a breath. You are not alone. While the World Health Organization (WHO) is just now recognizing burnout, a result of stress, as an "occupational phenomenon," the conversation around wellbeing at work is not new. The good news—there are more ways than ever to help people think, feel and move better at work.
Lire plus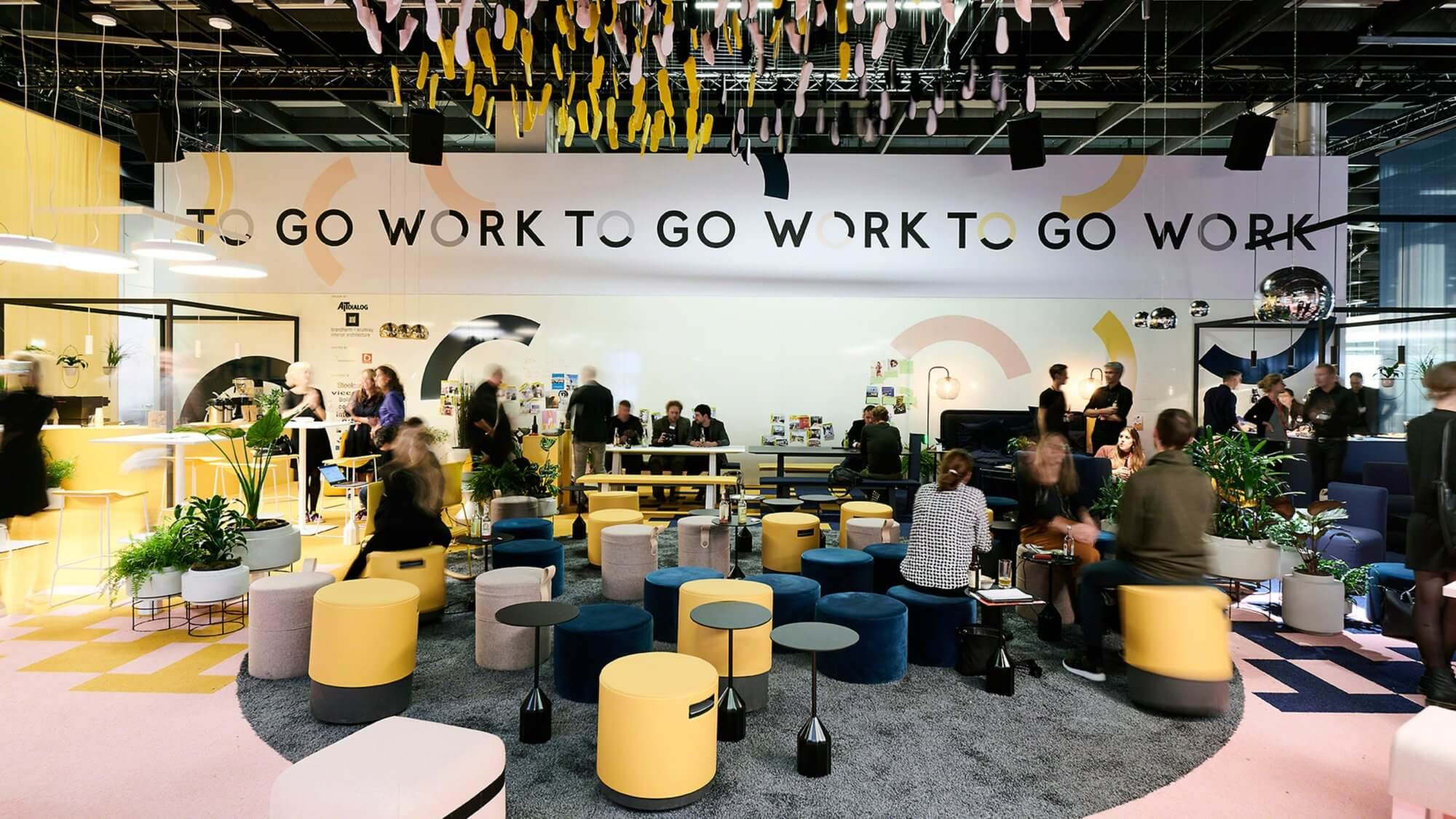 Folder
The Future by the Future
Millennials – and how they want to work – have been making headlines for years. But, as Gen Z starts entering the workforce and the war for talent tops the list of what keeps leaders up at night, the question becomes: How does the workforce of tomorrow envision the future of work?
How do future generations want to work? Ask these students.
Lire plus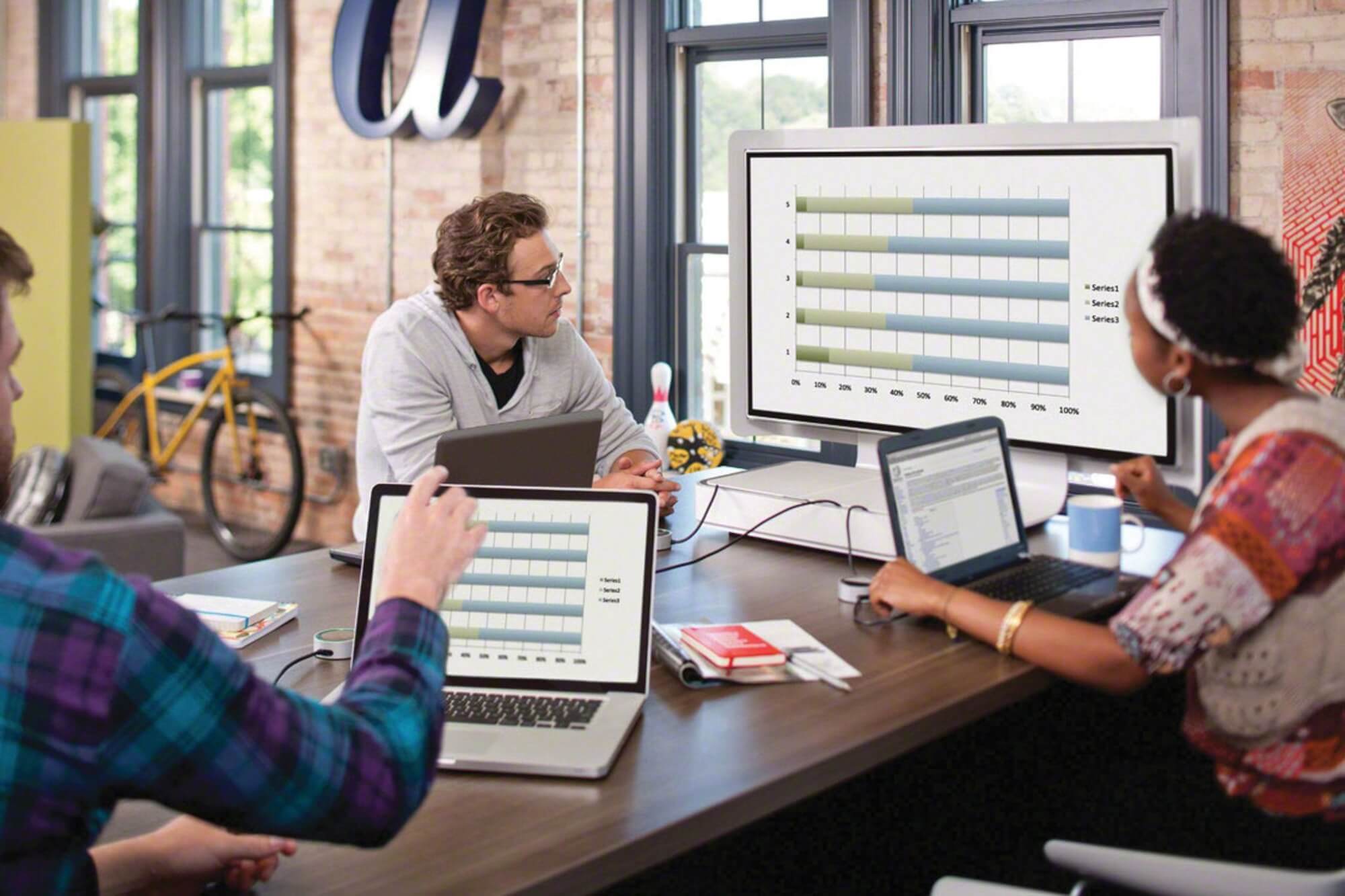 Folder
5 Reasons Teams Struggle
To better understand their challenges, Steelcase recently studied teams in Europe, the Middle East and North America. Here's what we discovered.
Lire plus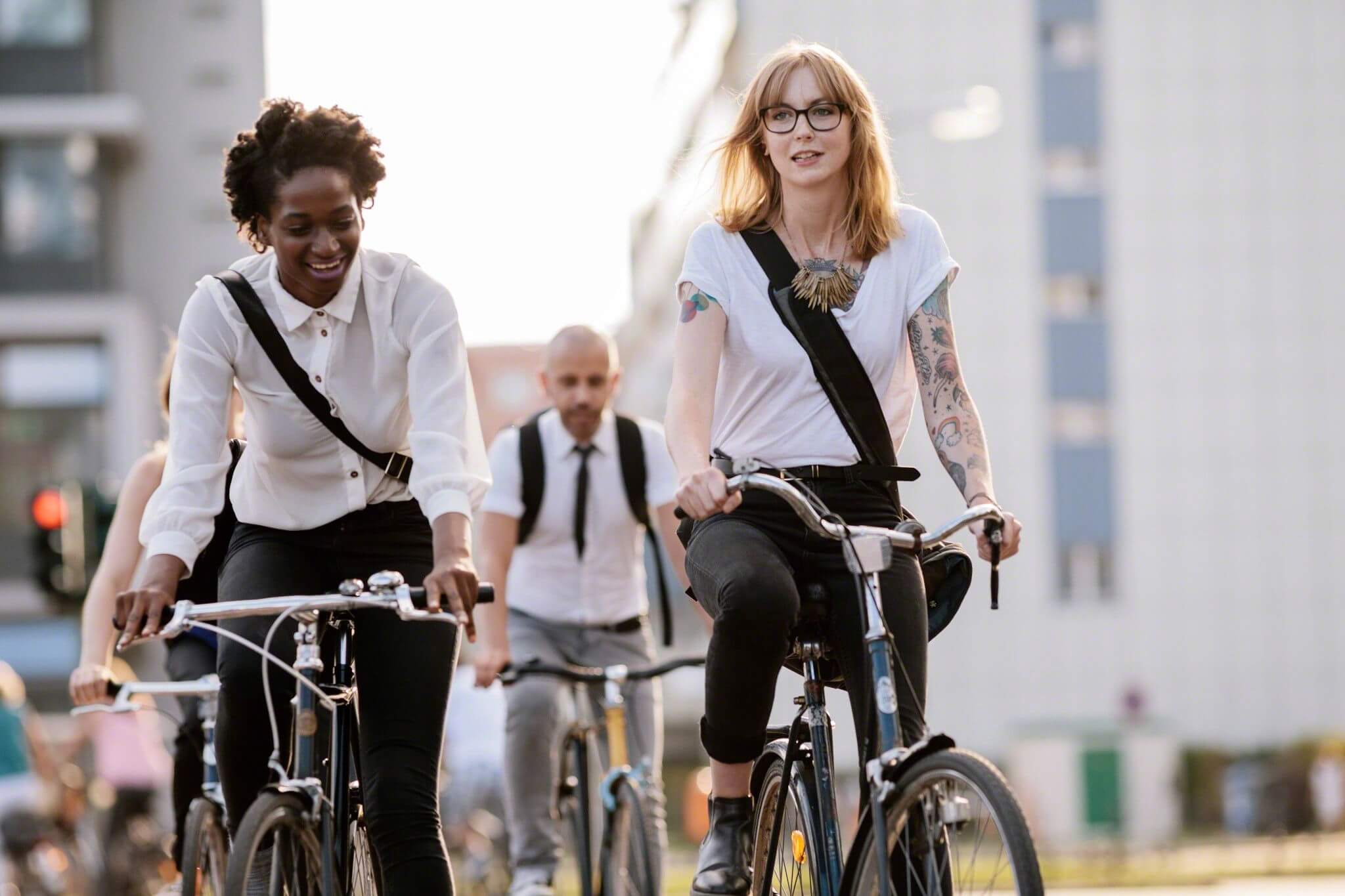 Folder
A New Kind of Work
Many teams today are adopting design thinking methodologies and agile behaviors to structure their work. By understanding their activities and behaviors, we can design spaces to help these teams work in new ways.
Lire plus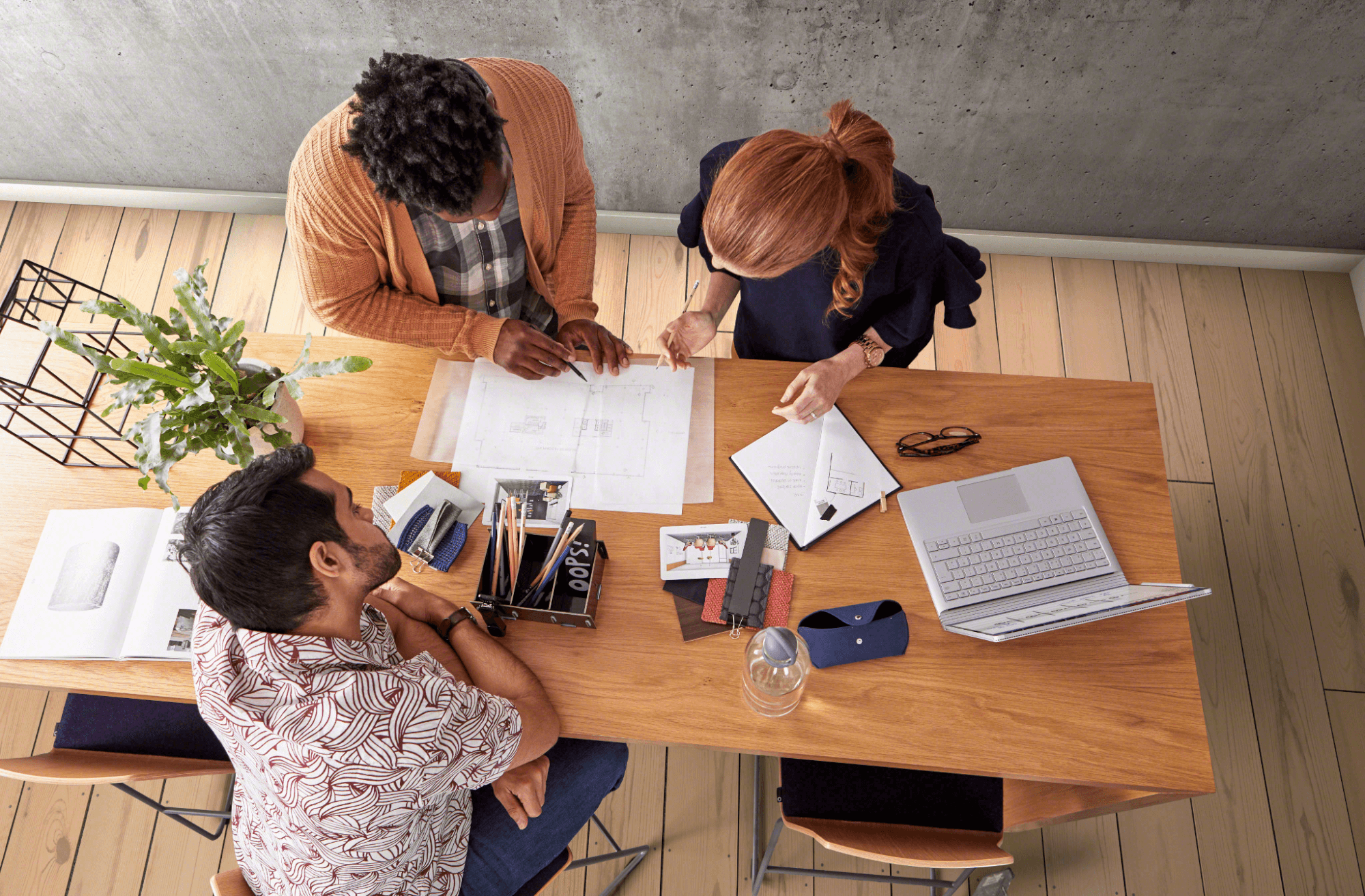 Folder
New Work. New Rules.
How hyper-collaboration is redefining teamwork and me work? Why Teams? Why Now? Speed. Complexity. Disruption. These are the things companies need to deal with every day if they want to survive and grow. They have to innovate — and this requires a culture that fosters a new breed of hyper-collaborative teams.
Lire plus Folder
What types of workspaces do you intend using?
Creating workspaces that provide inspiration is good for the health of staff, customers and businesses generally. But workspaces need to be designed to suit the type of work that will be carried out in them. Which stresses the importance of catering for a wide range of fit-outs and designs in your office. For instance, you're likely to need space for a War Room, corpoworking, a lab and so on. To enable you to properly understand how these new concepts can be incorporated into your offices,
Lire plus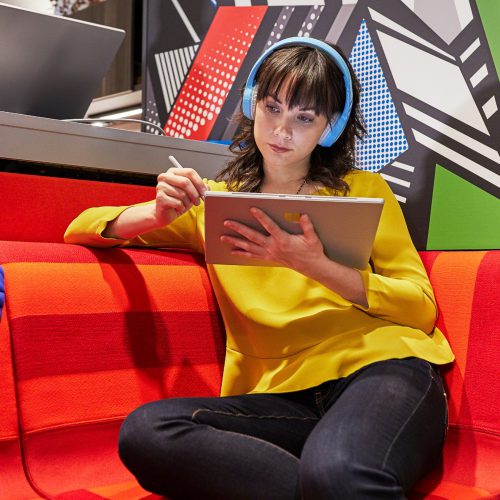 Folder
And what if Agile Working was meant for you?
What is Agile Working? The word "agile" means: quick-minded, lively. Insert it into the world of work and agile can mean responding more quickly, can't it? That's right. In fact, Agile methods are defined as taking an iterative approach to work (i.e. making progress by repetition rather than in a linear way) and being incremental  (bringing added value to every "scrap" of a project). It's an empirical and flexible method that involves the client from the beginning to the end of t
Lire plus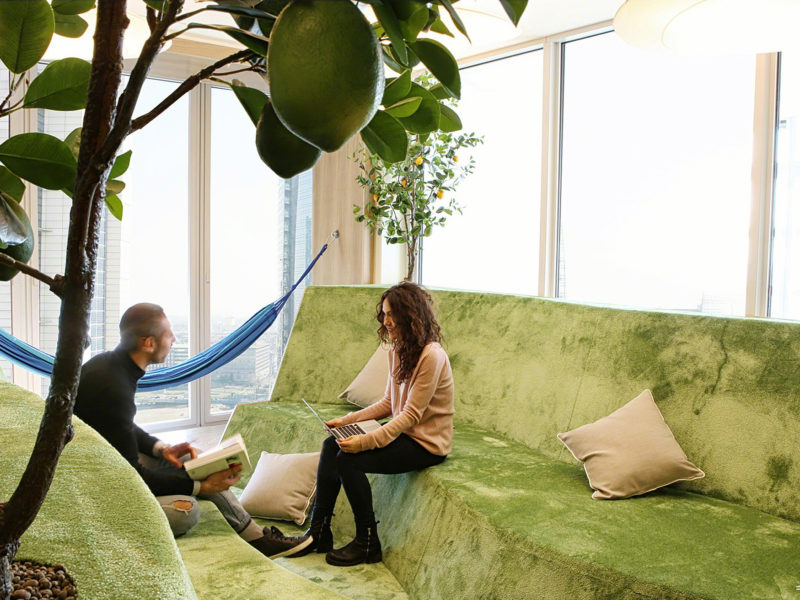 Folder
How does biophilia influence work at the office?
Biophilia is a concept based on inviting nature inside a living space, an office. The latest fad? Absolutely not. Several studies have shown the positive impact introducing natural elements in the office on the well-being and productivity of the employees. A word of explanation.
Lire plus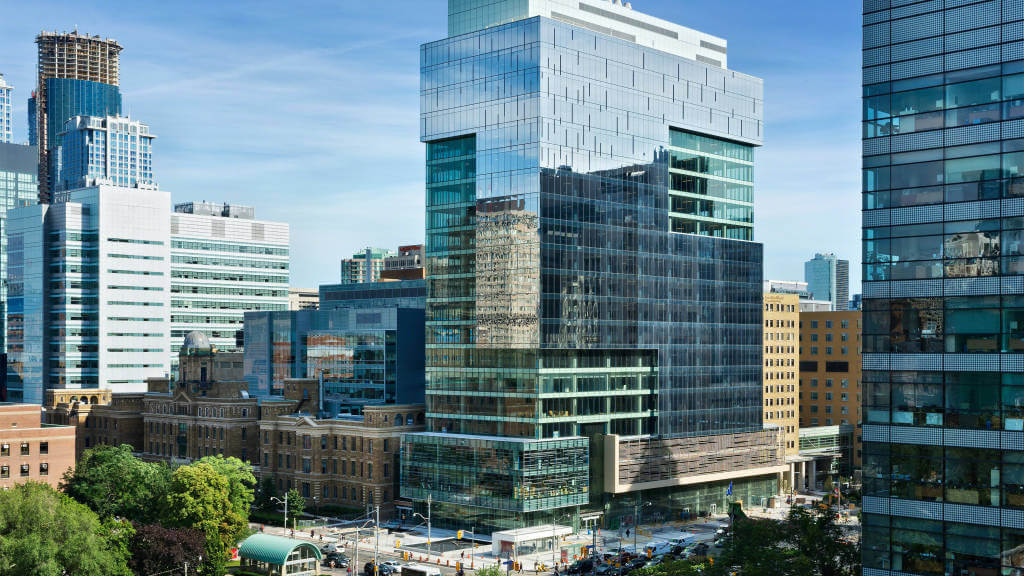 Folder
We can learn a lot from the… MaRS-ians!
Bit of a strange headline? Well, not really… Because the MaRS-ians we are talking about are busy demonstrating their amazing innovative abilities as they beaver away at MaRS, the world's biggest incubator. MaRS is located in Toronto and provides laboratories and office space for young talents – genuine pioneers in their field who are committed to working in a better world. This is certainly the case if workspace tops the list of their aspirations!
Lire plus