What is Agile Working? The word "agile" means: quick-minded, lively. Insert it into the world of work and agile can mean responding more quickly, can't it? That's right. In fact, Agile methods are defined as taking an iterative approach to work (i.e. making progress by repetition rather than in a linear way) and being incremental  (bringing added value to every "scrap" of a project). It's an empirical and flexible method that involves the client from the beginning to the end of the project and where adjusting to change becomes a priority. And, as we shall see, these new ways of working mean reorganising our workspace.
Back in February 2001, 17 leading figures in software development met to talk about their respective methods and to debate the idea of taking a unifying approach.
Out of this meeting came the Agile Manifesto, which in particular recommends that, "at regular intervals the team should think about ways of becoming more efficient, and then adjusting and modifying their behaviour accordingly".
Ever since that momentous "light bulb" meeting, Agile Working – which is something of a state of mind, perhaps even a philosophy – has ceased to be strictly associated just with computing and has taken on more of the groundswell methods that have caught the imagination of so many high-performance businesses.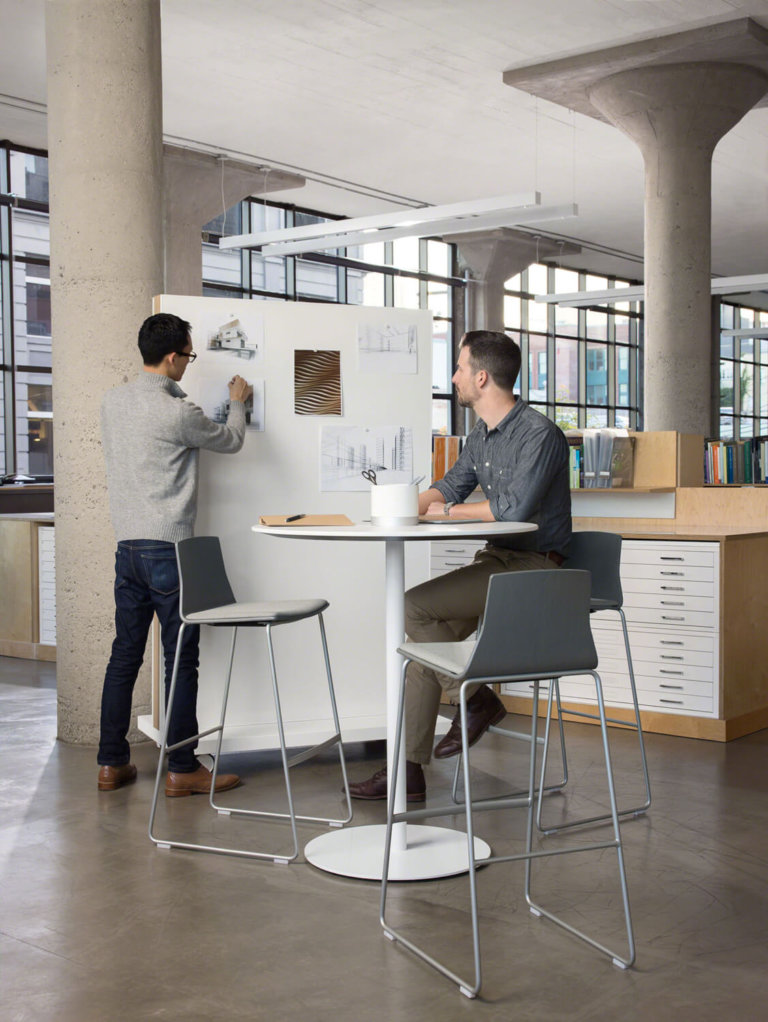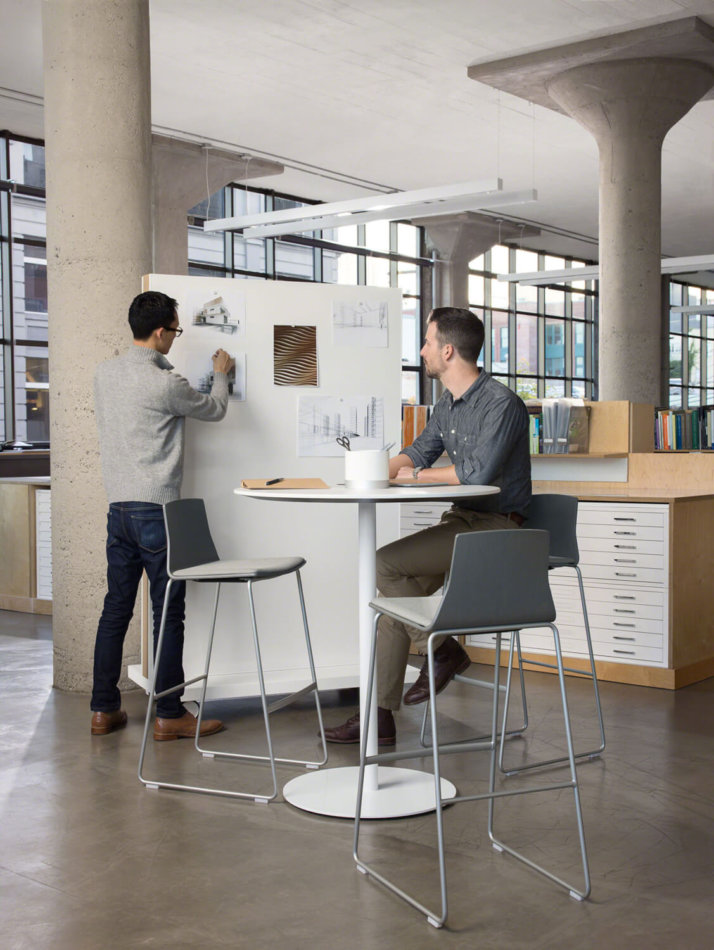 Stand up!
Some of the methods used in Agile Working include fast meetings, where the participants stay on their feet (to check that the team is standing shoulder to shoulder and singing from the same hymn sheet), Sprints (where an often short deadline is set to complete a particular "scrap" of a project), or Scrums (where a list is made of the customer's requirements and the list is then prioritised based on costs; after which the length of the associated sprints can be set. Then it's: Go!).
To make sure that Agile Working is something experienced by everyone involved in the world of work, new links need to be created between workers and their individual and collective workspaces.
We need to provide an environment that is geared to the targets set us.
Because while Agile Working is a practice that enables companies to act on their new ideas, "new ideas are not created from the Agile method itself, but from the way those ideas are quickly reiterated, improved and rolled out." explains Tim Brown, CEO of IDEO, the American design company whose major achievements include designing the Apple mouse.
The researchers at Steelcase have also laboured long over the reorganisation of the company's workspaces to help keeps its teams Agile. Here are some of their recommendations:
for fast meetings where the team stays standing, hold them in a room far from the main work area so that there are no distractions.
for Sprints: create a workspace where people can concentrate while still remaining attentive to the team. This highlights the importance of "standing furniture" – desks and meeting tables that are height-adjustable.
when playing host to a client: design a space where there's an area for taking notes about the action points approved by everyone.
for tasks that demand a high level of concentration: think of using a "public space", such as a café, a rest area or a green space.
We'll conclude with the observation that an Agile workspace is usually modular. That's because flexibility, adaptability and speed are all part of the Agile culture.
To know everything about tomorrow's world of work, we strongly recommend the ultra-documented reading, the 306° magazine of our partner Steelcase!