Neocon, the most important event of the year for the commercial design industry, was held in Chicago last June. Unfortunately, you were unable to participate in this exhibition this year? Here is a summary!
This year, Steelcase is bringing new solutions to NeoCon that empower teams, announcing new alliances and launching Steelcase Marketplace in US, a new way for designers to create inspiring spaces with ease.
EMPOWERING TEAMS
Steelcase Flex Mobile Power
At NeoCon, Steelcase unveiled its vision for the future of power in the workplace: Steelcase Flex Mobile Power, the result of a collaboration between Steelcase and Anker, the global charging experts for smart devices. This new system can bring power anywhere teams want to work. Sleek, portable and powerful, each Steelcase Flex Mobile Power unit can charge up to three devices for a full day. It's easy to carry anywhere, and the design was inspired by handcrafted tableware, so it fits in workplaces that are upscale or casual. It also can be integrated into the Steelcase Flex Collection Cart to go anywhere teams need it.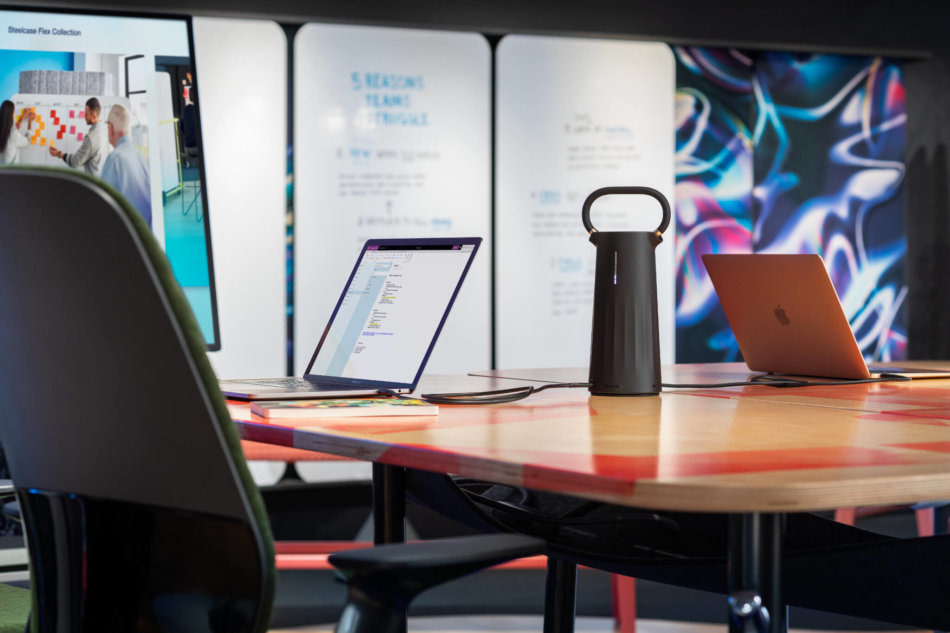 « Whether it's a lunch meeting in the break room or a creative session on the company couch, battery-powered devices like laptops and tablets have given us the freedom to move away from our desks and work where we feel most inspired. But at some point, those devices will need to be charged, and then you're back to your desk. This is why we are excited to announce our partnership with Steelcase and bring Anker charging technology to the new Steelcase Flex Mobile Power. Now teams will be able to free themselves from the constant desk-to-meeting room cycle, and work anywhere they want. »

Steven Yang, CEO of Anker Innovations
Steelcase Flex Collection
« Companies today want to innovate and grow, and one of the best ways to do this is to create spaces for agile teams to come together to be creative. »

Jim Keane, Steelcase president and CEO.
Steelcase designers were inspired by agile and creative teams who needed to move from activity-to-activity throughout the day. Now, new solutions like the Steelcase Flex Collection allow teams to adapt their space by creating dynamic neighborhoods without disrupting the flow of their work.
Steelcase Flex Collection gives teams the tools they need to surround themselves with their information and ideas. Markerboards and board carts in addition to Steelcase Roam designed for the Microsoft Surface Hub 2S let teams easily move their displays from one spot to the next. Steelcase Roam Mobile Stand encourages active participation in meetings and lets collaboration happen anywhere, anytime, any way.
Steelcase Flex Acoustic Boundary and screens that pair with the height-adjustable desks let people personalize their space and their levels of privacy.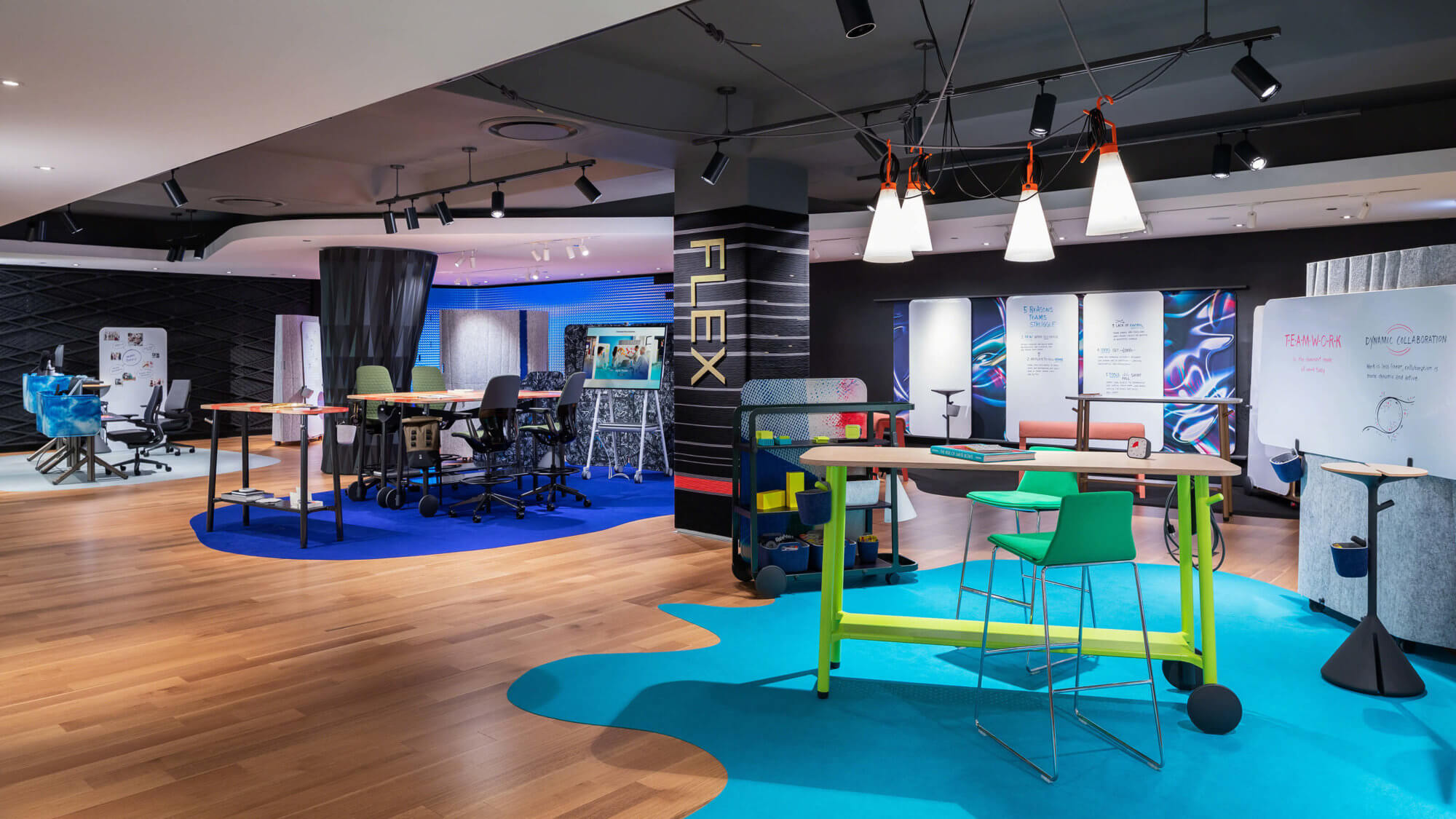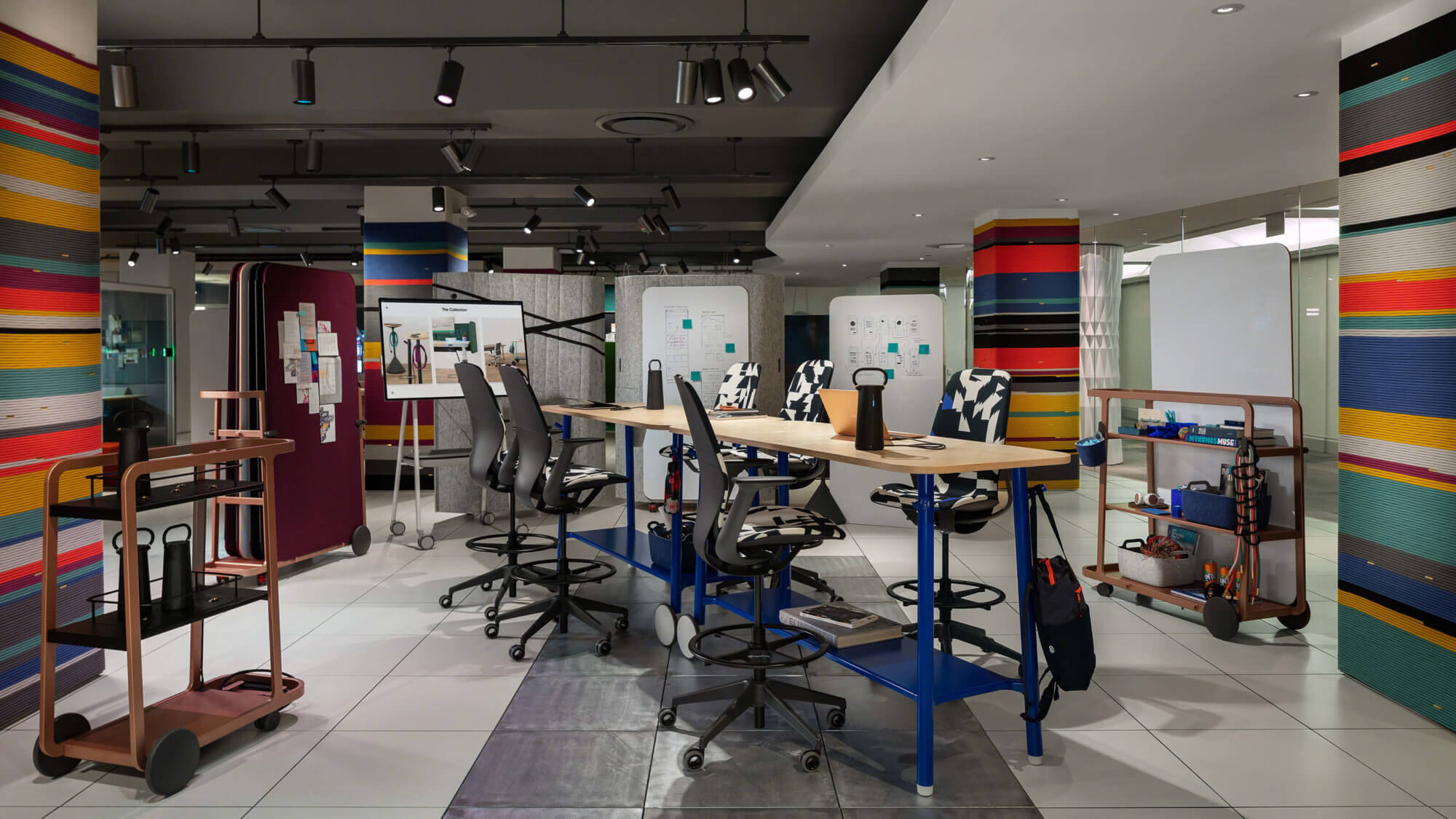 « We're demonstrating the range of choices for individuals and teams, showing the user how flexible and agile space can be. We're rethinking the workplace to empower people and teams to keep up with the constant ebb and flow they experience at work. »

Cherie Johnson, Steelcase global design director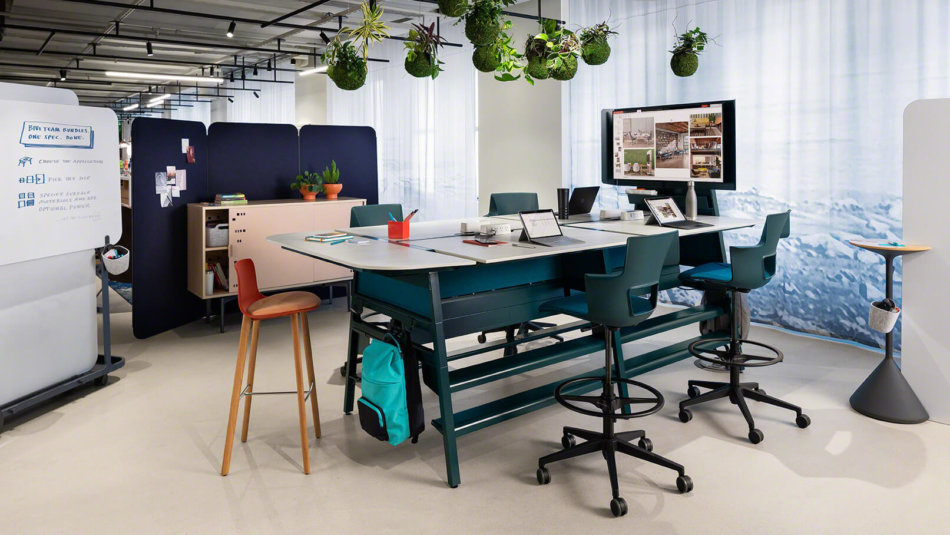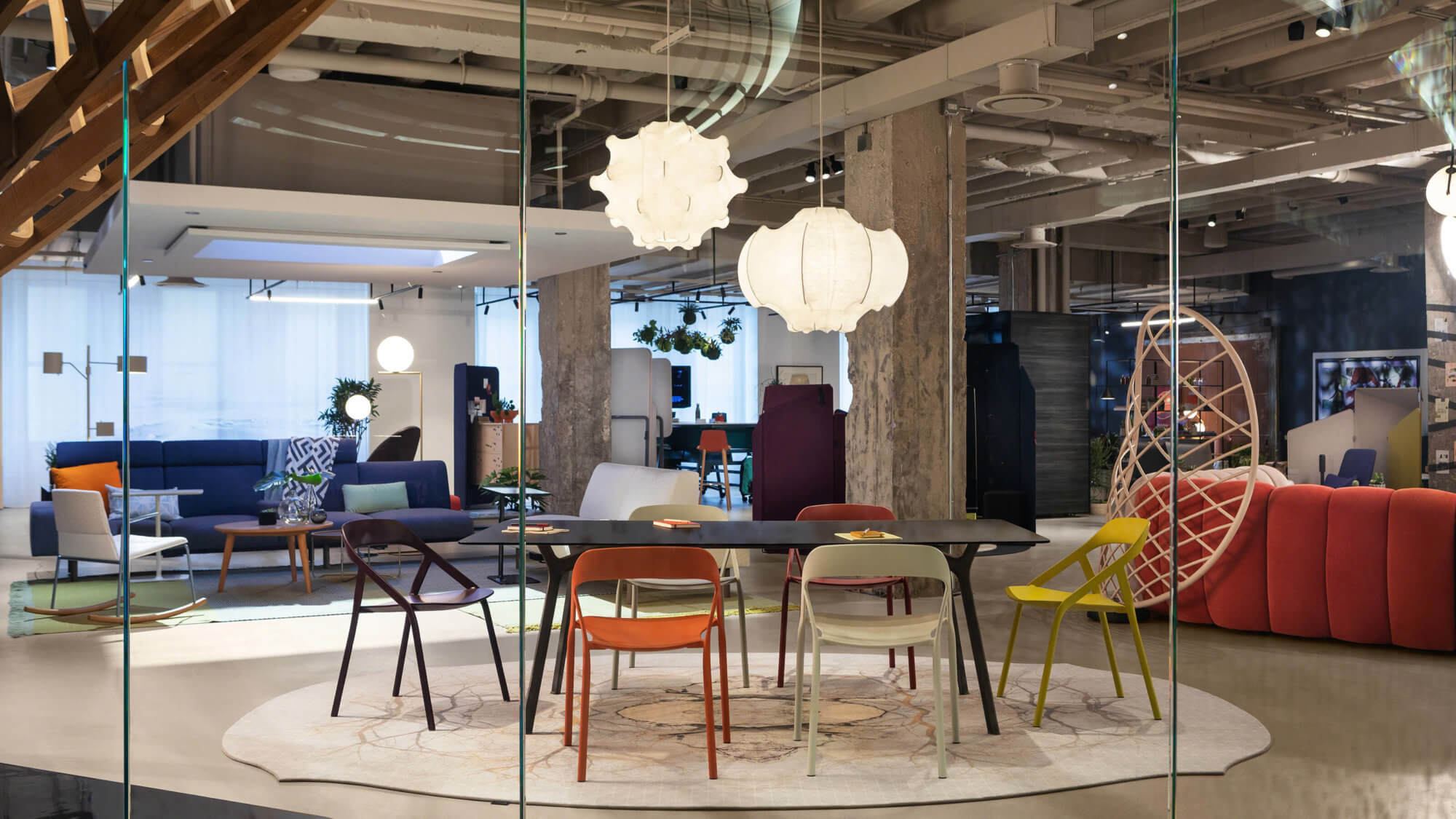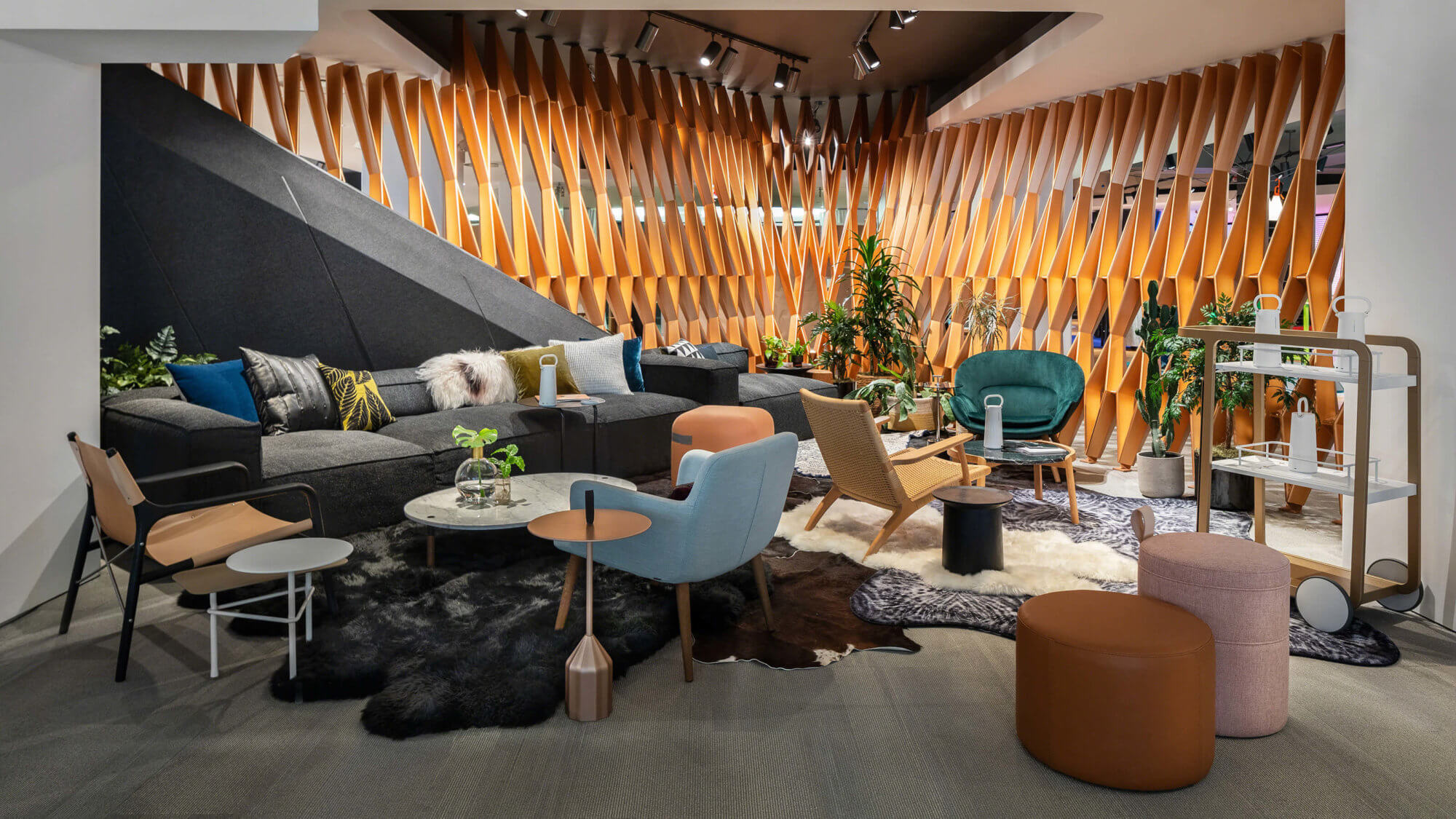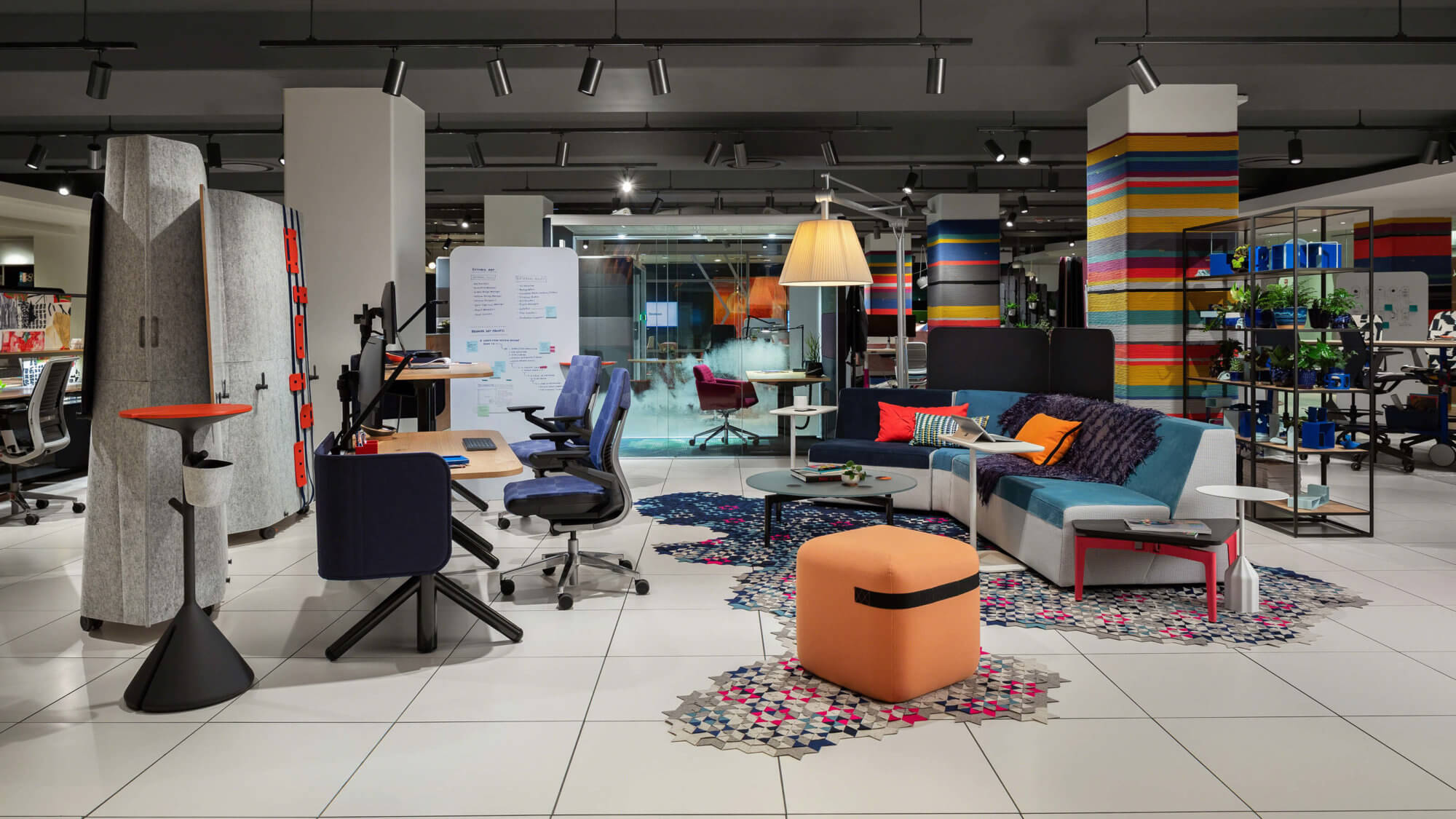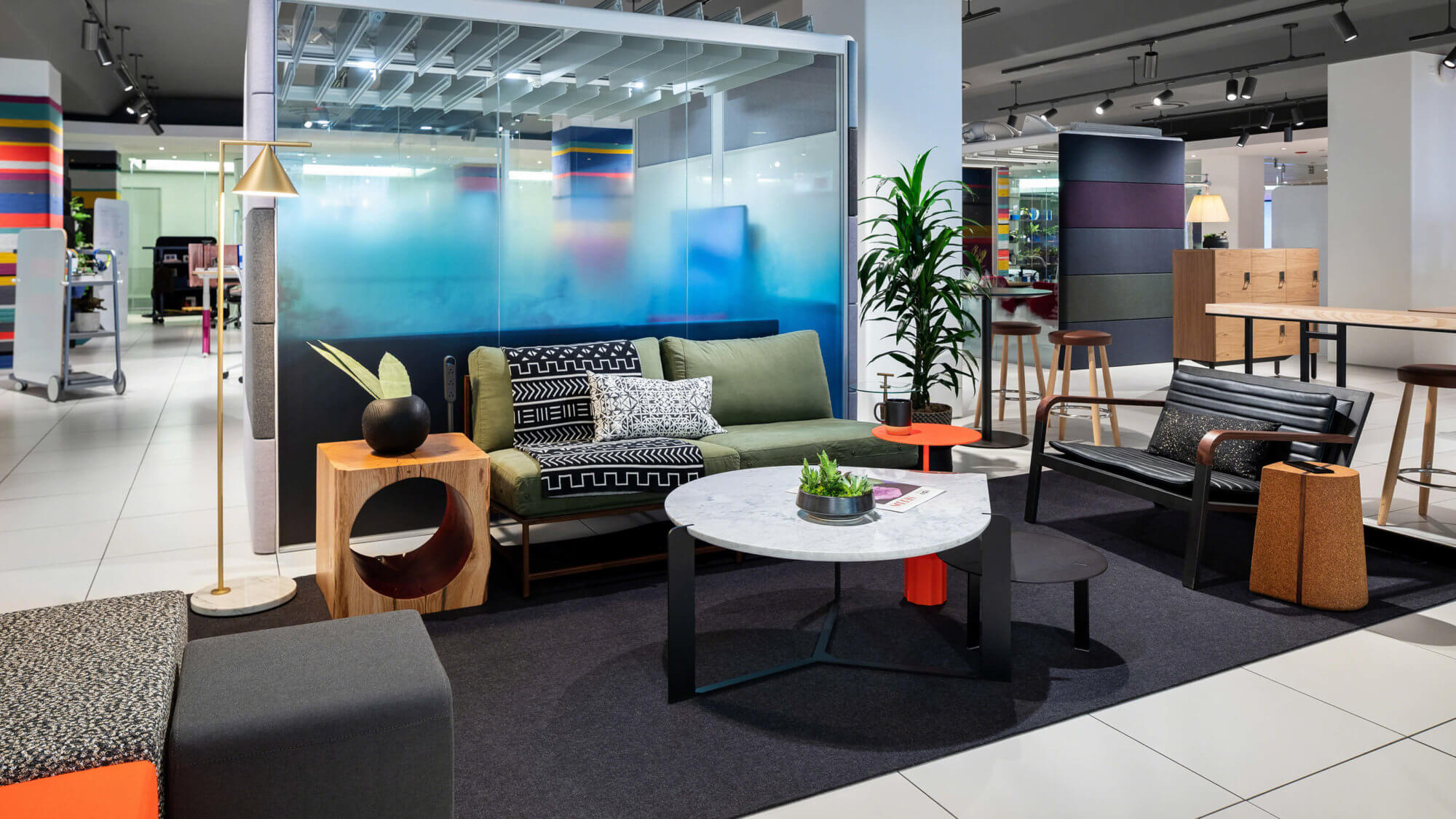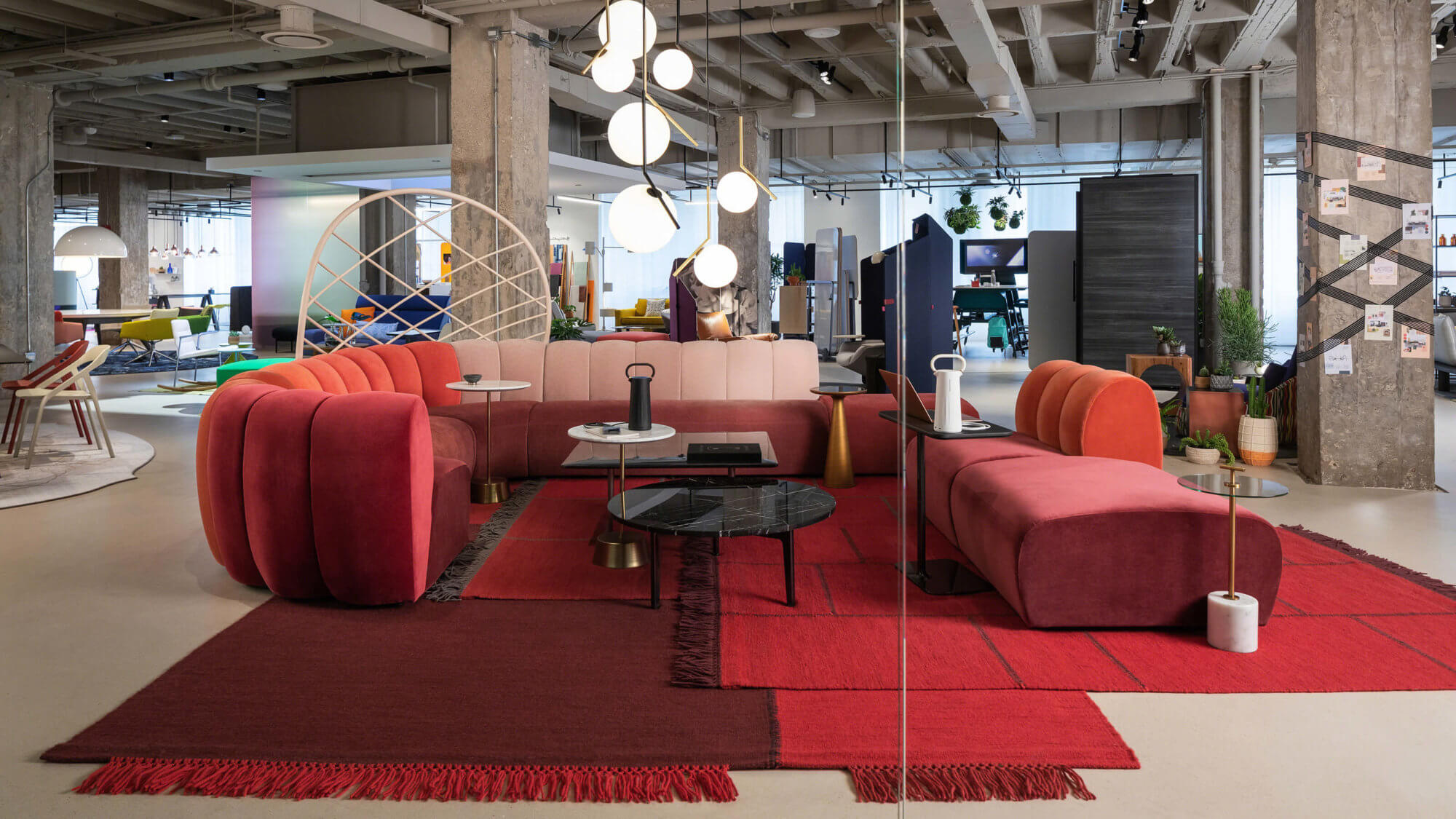 FOR ALL WORKING MODES
New partners
In order to best support teams, it's crucial to nurture the individual. People need places to focus, collaborate, socialize and rejuvenate. There's no one solution that serves every need. Instead, Steelcase and its family of brands are sharing a variety of spaces that give people choice and control over where they get their work done. This collection of spaces and solutions comfort and inspire without compromising performance.
Steelcase is collaborating with over 50 unique and leading brands that offer unique designs, and help add character and culture to any space. Gone are the days when designers had to search and specify 50 or 100 companies to complete their vision, which represents a considerable time saving for them.
At Neocon, Steelcase introduced once again new partners to add to an already broad portfolio, as such as a new relationship with Moooi and Moooi Carpets. The Dutch company founded in 2001 offers a unique and iconic mix of lighting, furniture and accessories. Decorated with an inspiring variety of patterns and colors and original designs, Moooi embraces any kind of space with fresh, innovative designs. Named after the Dutch word for beautiful, the third 'o' stands for extra value in terms of beauty and uniqueness, extra aestheticism, originality and boldness.
Moooi along with dozens of unique artisans add to an already robust group of partners including Blu Dot, Bolia, Extremis, FLOS, Mitchell Gold + Bob Williams, SnapCab, Viccarbe and West Elm.
Steelcase now offers an exclusive curated collection from Danish design company Bolia in the Americas and Europe. The collection, which is featured at NeoCon, delivers new Scandinavian design and creates warm, bold, luxurious environments.
Now, a part of the Steelcase family of brands, the Orangebox Air³ pods create spaces for individuals and groups seeking to focus or collaborate. These industry-leading pods are easily reconfigurable and can be installed in less than one day. In addition to pods, Steelcase is showcasing many other Smartworking solutions from Orangebox for the open plan, including Away from the Desk. Away from the Desk is a dynamic and extensive upholstery system answering the need for more diverse configurations for both personal work and teamwork. It's high back design provides acoustic and visual privacy, helping to transform office environments.
In addition, they announced new Steelcase products such as Verlay, Mackinac and a new variant of the Verb modular school desk. Steelcase also presented new products from the West Elm and V.I.A. brand, the MoreThanFive and Marien152 table from Coalesse, a new Bivi desk variants from Turnstone, new finishes and a textile collection paying tribute to the Bauhaus by Designtex.
However, these products are mainly available in the US market.
Feel free to browse through the extensive information on products available in Europe on the product pages!
To know everything about tomorrow's world of work, we strongly recommend the ultra-documented reading, the 306° magazine of our partner Steelcase!