Tobania, the 100% Belgian Business & Technology Consulting firm that specialises in digital transformation and solutions, is experiencing a real spurt in growth.
And growth means hiring new staff and hence the creation of new offices that reflect the image of this young and dynamic company.
Digital is developing at an amazing rate and neither the private sector nor public services intend to get left behind. Many a client has been won over by the " Transforming people, business and technology" slogan used by Tobania, a 100% Belgian company specialising in digital transformation and solutions. Tobania itself has a very positive bill of health and has announced its intention to hire more than 300 new staff by the end of 2019. And to be able to accommodate them in an environment worthy of the company's aspirations, Tobania called on Alternativ to design its new offices. Greet De Munter, project manager at Alternativ, assisted by Laurence Moisse, are delighted to be working with them.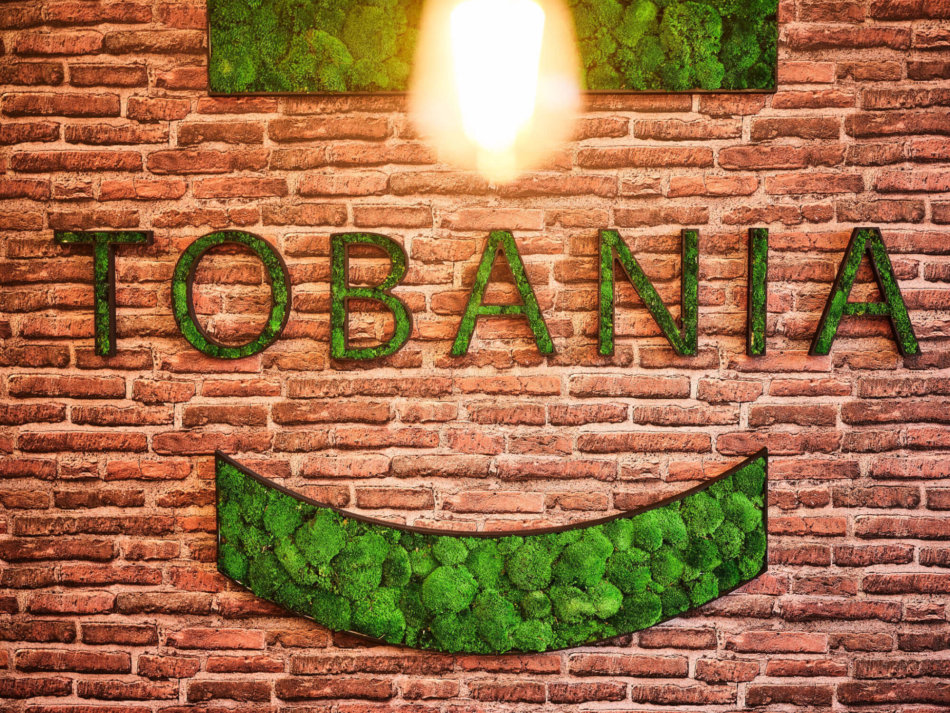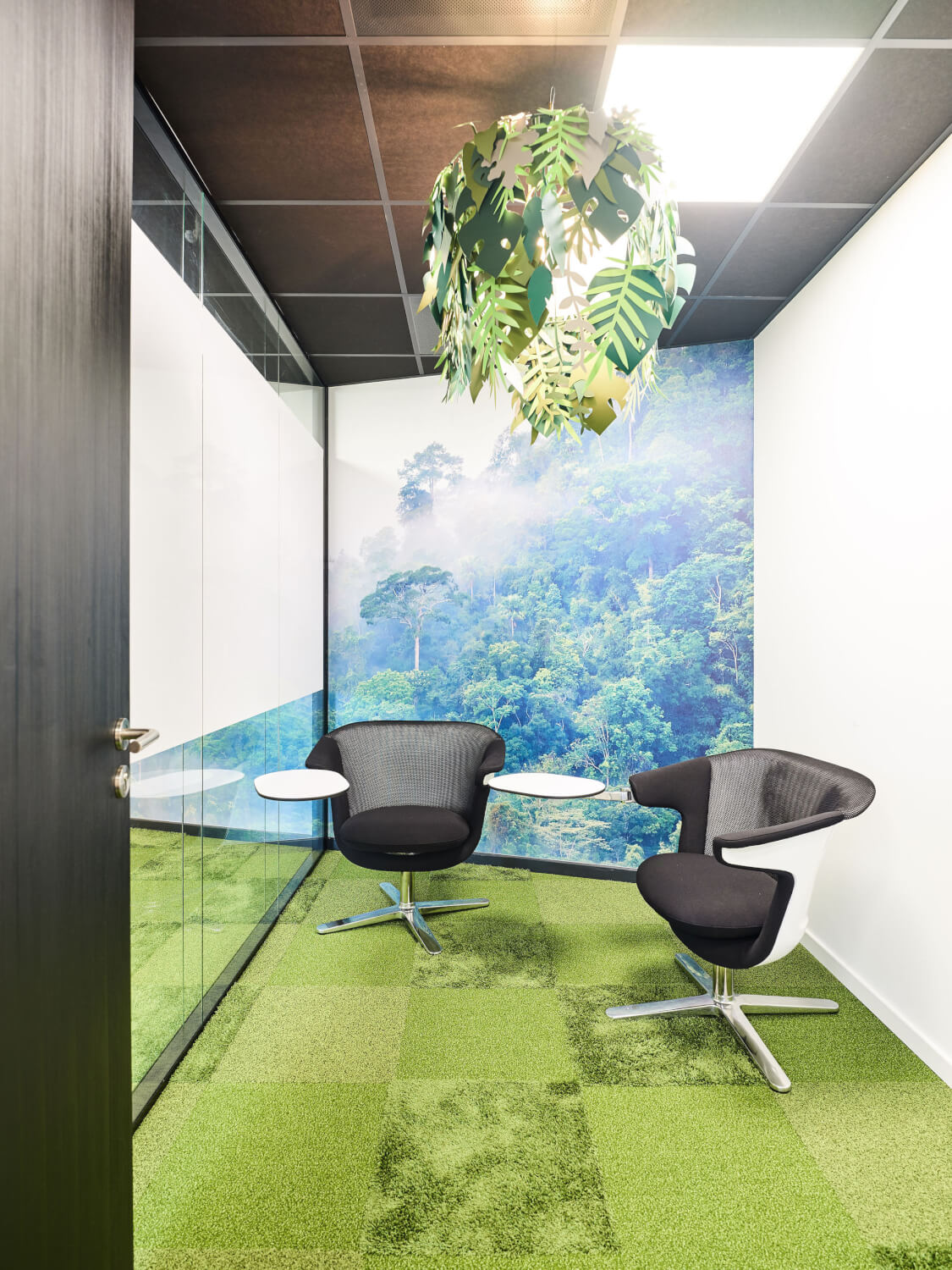 "Following numerous current and future commitments, Tobania was looking for a new working space," says De Munder. "The company had already leased two floors in a building adjoining its head office in Strombeek-Bever. These two levels have been designed by Alternativ and feature interviews rooms with perfect acoustics to ensure that candidates applying for jobs with Tobania can enjoy total confidentiality. There are also open-space workstations and small rooms designed to host quick meetings for two or three people. Tobania has also purchased its own head office premises and Alternativ has been given the task of providing a total refurbishment for the 3-storey site. Tobania is a genuinely dynamic company that has succeeded in recruiting a workforce made up mainly of Millennials – and it intends to keep them! With this in mind, we have created an original design for an inspiring working environment that meets the requirements of Tobania and the Digital Natives who work there."
A green wave rolling in towards Tobiana
"On the first floor, Alternativ drew significantly on the benefits of bibliophilic design," she continues. "Numerous studies have in fact shown that having green plants in the office helps increase productivity. And, more generally, we focused on green, because green represents nature, which is both calming and zen. It also aids concentration and is re-energising at the same time! We have used green in a range of different tones and media (painted rugs, fitted carpet, furnishings, etc.) to vary the effects. We have also set up a Games Room (featuring ping-pong tables in particular), which is a great place to socialise – as is the cafeteria that will occupy the whole of the ground floor."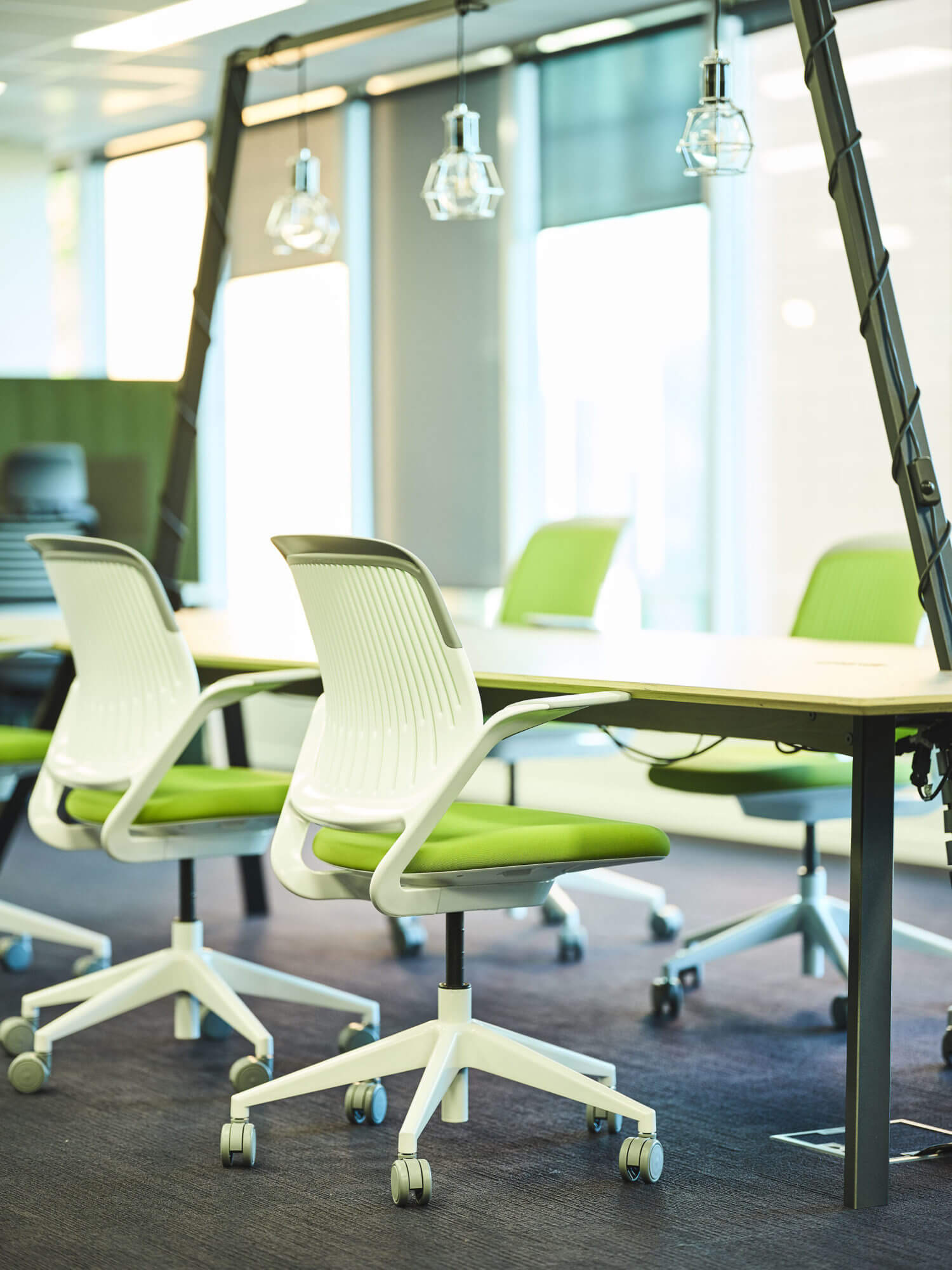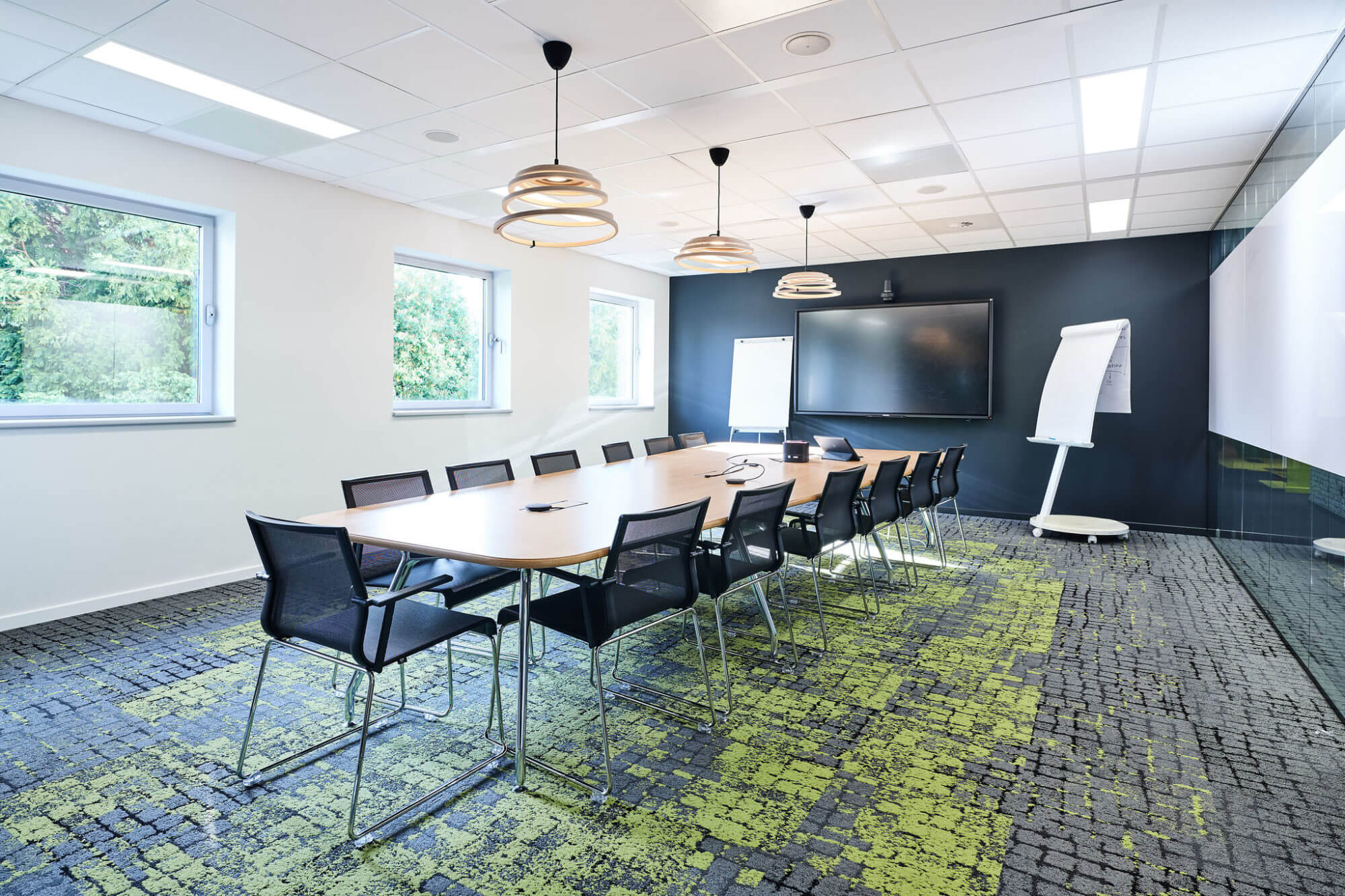 Home from home
"The second floor is also being renovated with a marine theme – the sea both calms and inspires. Each level has an ambience all its own. At Alternativ, we know that inspiring spaces also boost creativity. Our designers go even further in their thinking: if people pay attention to the décor of their houses to ensure they feel comfortable at home, then we also need to make sure that the workplace can be somewhere employees and customers can feel totally at home. An inspiring workplace sets the tone for people's quality of life at work."
Why Alternativ?
Tobania really liked our renovation of neighbouring IT services company, OneSpan's, offices. "What better calling card to leave than the skills and expertise of Alternativ?" enthuses Greet De Munter, project manager at Alternativ.