We all want to be on the team that disrupts our industry, rather than the ones who didn't see it coming. We want to be the people who come up with the most novel ideas and anticipate our customers' needs before they even realize they have them; the ones who bring an idea to market so fast and flawlessly our competitors' jaws drop.
Steelcase therefore acts: by following new working methods, they created Flex Collection, in order to create dynamic spaces conducive to innovation.
As companies look to move faster, generate original ideas and be more innovative, they require the diverse thinking and creativity found only in teams — no one person can do it alone. These hyper-collaborative teams are today's modern tribes — a close knit unit with a shared mission, charged with tackling complex problems.
They work in rapid cycles, inspired by practices such as agile and design thinking. No longer for early adopters, these methods embrace iteration, mobility and flexibility. They are in a constant state of change and they need their workplace to keep up. Yet, most workplaces are unable to easily adapt to their changing needs and become a barrier.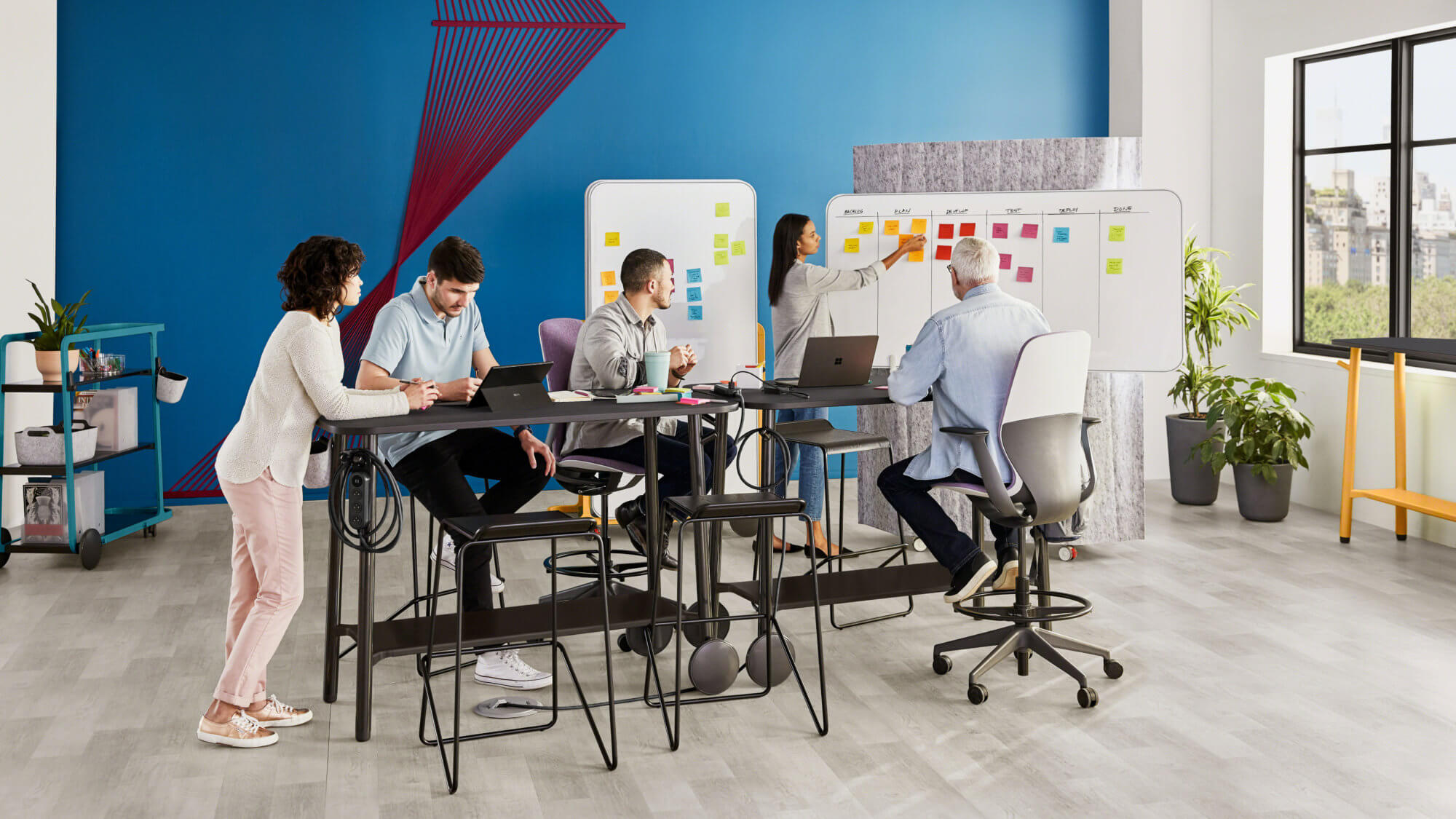 Steelcase designers went out to observe this new breed of team and saw them struggling in spaces that didn't fit their way of working.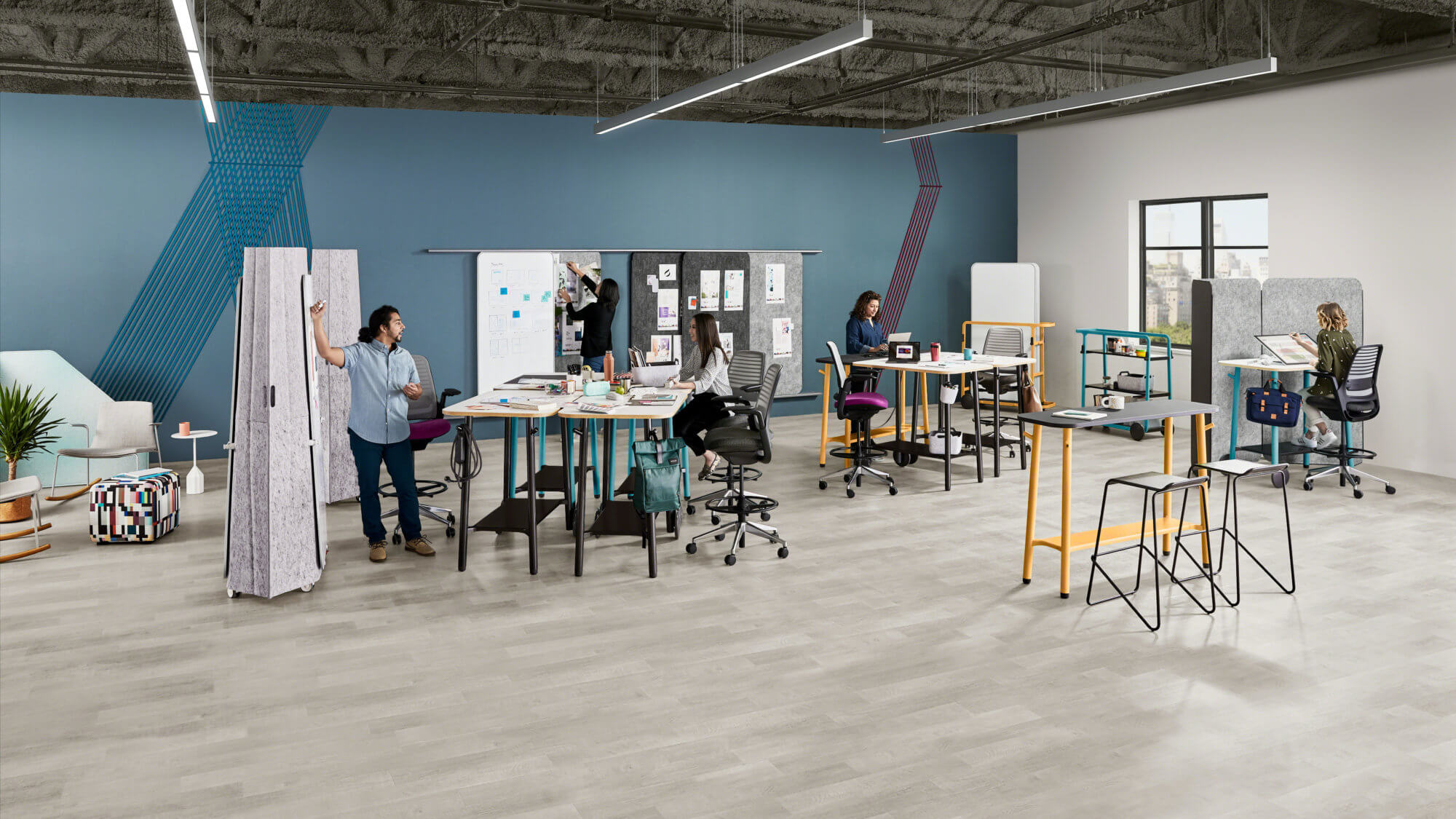 "Teams need flexibility to change their day-to-day activities. Particularly, teams using agile and design thinking practices need to be able to change how they work over time. So, we thought about this through a new lens," says Bill Bennie, design director. By studying the diverse behaviors of these teams, the designers hit on the idea of creating an interconnected system that supports the activities of the larger team as well as individual work. They created the Steelcase Flex Collection — moveable desks, tables, whiteboards, carts, space dividers and accessories that can be rearranged on-demand by anyone to create environments for teams and individuals to do their best work.
"Instead of one new thing, we ended up creating pieces that all move and work together to let people reconfigure their space in a matter of minutes. The pieces work well on their own, but just like a team, they work better together."
The Steelcase Flex Collection helps teams adapt their space as their work changes. See how teams can quickly and easily reconfigure their space, whatever the task and the time of the day.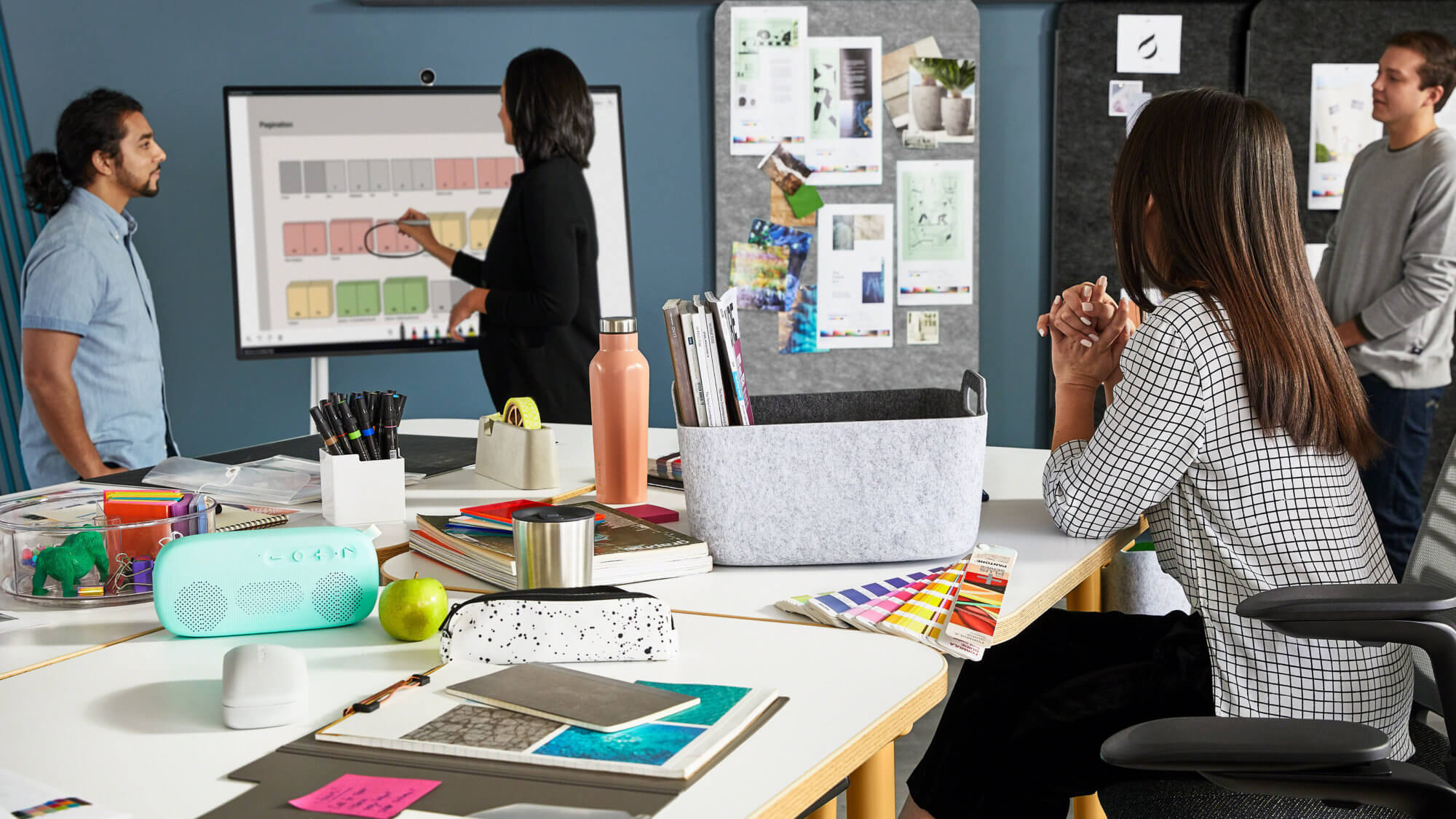 To know everything about tomorrow's world of work, we strongly recommend the ultra-documented reading, the 306° magazine of our partner Steelcase!