All over the world, the 800 partner dealers of Steelcase meet high standards of quality and performance. However, those dealers who have been awarded the accolade of Platinum Partner by Steelcase – a programme created in 2015 – stand out from the others in terms of the investment they make in their growth, their health and their business in order to deliver exceptional added value to the people and spaces they guide and advise on.
In fact, the beginning of 2019 has been peppered with good news and great pride for Alternativ as Steelcase has recognised our efforts in ensuring that our customers all over Belgium enjoy an experience of the highest quality.
As a result, we are delighted to announce that we have been appointed a Steelcase Platinum Partner 2019, the distinction of excellence for Steelcase dealers.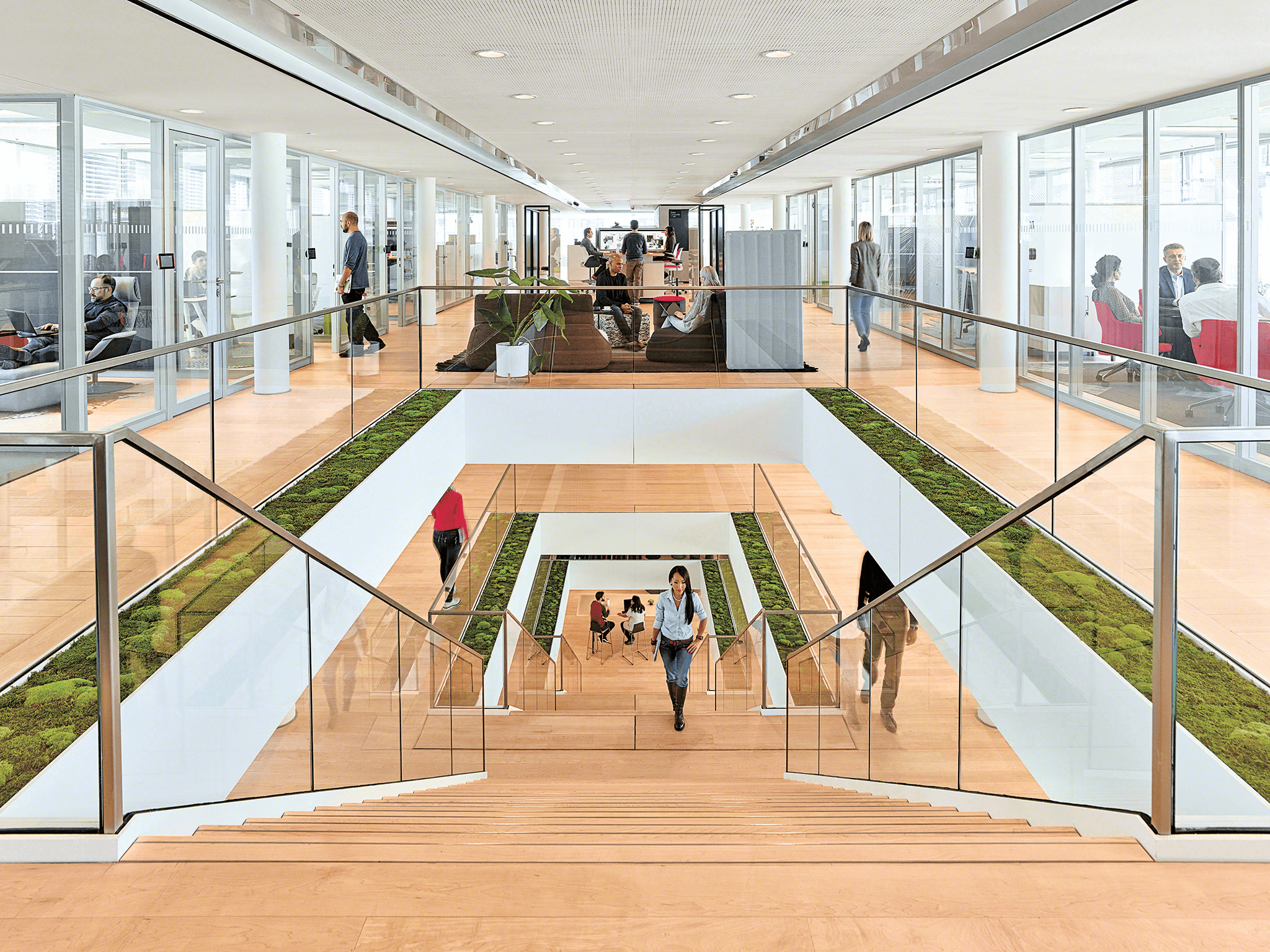 Since 1912, Steelcase Inc. and its 13 000 employees have done everything in their power to create unique experiences for companies from every sector, all over the world.
Based in Michigan in the United States, Steelcase is the world's leading manufacturer of office environments. Drawing on over 100 years of experience working on behalf of some of the largest organisations on the planet. Steelcase designs a wide variety of solutions for its customers' needs across a comprehensive portfolio of architecture, furniture, technology and services.
Working together, we share the key points of our industry's cutting-edge knowledge to help you create intelligent workspaces that will inspire and engage your employees, both today and tomorrow.
We are delighted to be singled out as experts in the power of making space work and we are always ready to respond to the issues posed by your workspaces. We are well aware that having an in-depth understanding of your needs, issues, dynamics and the culture of your workspaces is key to the success of every quality, inspiring and unique project. We are there to help you establish the link between your performance targets and your workspace by offering you the latest solutions that will enable you to strengthen collaboration and concentration, as well as commitment and corporate culture.
Our thanks go out to all of the members of our team for their endless hard work – and also to our clients for the trust they place in us. All this effort and support has made this our elevation to Platinum Partner possible. We will continue to involve you fully with our clients and the community as the years pass, so that we can always offer exceptional value and achieve our objective of inspiring people in the places where they work.