We are proud to announce that Alternativ Workspace Solutions has been nominated for the Trends Gazelle 2020 award for the Brussels region.
This award honours the fastest growing companies in Belgium.
For 19 years now, the editorial staff of Trends-Tendances and Trends has been selecting 225 Trends Gazelles in each province. These fast-growing companies are not only a source of energy and employment for our economy but also a real inspiration for entrepreneurs.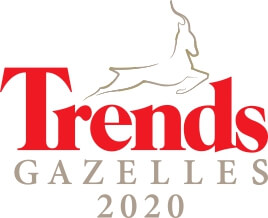 The selection of Trends Gazelles is based on the growth of the last 5 years. This growth is calculated according to three variables: turnover, personnel and cash flow.
We would like to thank all our customers who have placed their trust in us and our employees who have made this growth possible!