This year, things are moving at Mecanalu!
After revamping their website, our partner in partitions is releasing new products! Let's discover it.
Mecanalu designs, manufactures and distributes modular aluminum office partitions to meet any office design requirements, including aesthetic, technical and/or acoustic needs.
This French and human-size company has been our partner for more than 15 years. With a design office and a research & development department, they offer tailor-made projects in line with customer requirements. They also focus on respect for the environment, with the use of materials such as 100% recyclable aluminium and PEFC-certified wood, "green Fridays" within their company, etc.
But how does this company meet the design and functional requirements? It' s time to find out.
Evidence box
Made in France, Evidence boxes are the solution to today's workspace needs.

Their conception has been designed to promote the well-being and quality of life of employees!

A little bit larger than a phone box, the first model is perfect for two people meetings or just to receive one person for a meeting or exchange.
In XL Size or in XXL Size (the second and third model), you can enjoy a special space to be creative, brainstorm and where business meetings can progress with increased confidentiality.
1 to 3 glazed panels
Panels: melamine, double glazed or whiteboard
Acoustic panels, solid colors or photo printing
Air Exchange: 40 m³/h (for the first box), 150 m³/h (for the second and third boxes)
Invisible Hinges 3D adjustable
Lighting by downlight LED dimmable with remote
Pre-wired electrical system delivered (2 electrical outlets + 2 computer outlets RJ45)
Dimensions:
First box: H 2300 – L 2220 – l 1200 mm
Second box: H 2300 – L 2500 – l 2500 or H 2300 – L 3000 – l 3000 mm
Third box: H 2300 – L 2500 – l 2500 or H 2300 – L 3000 – l 3000 mm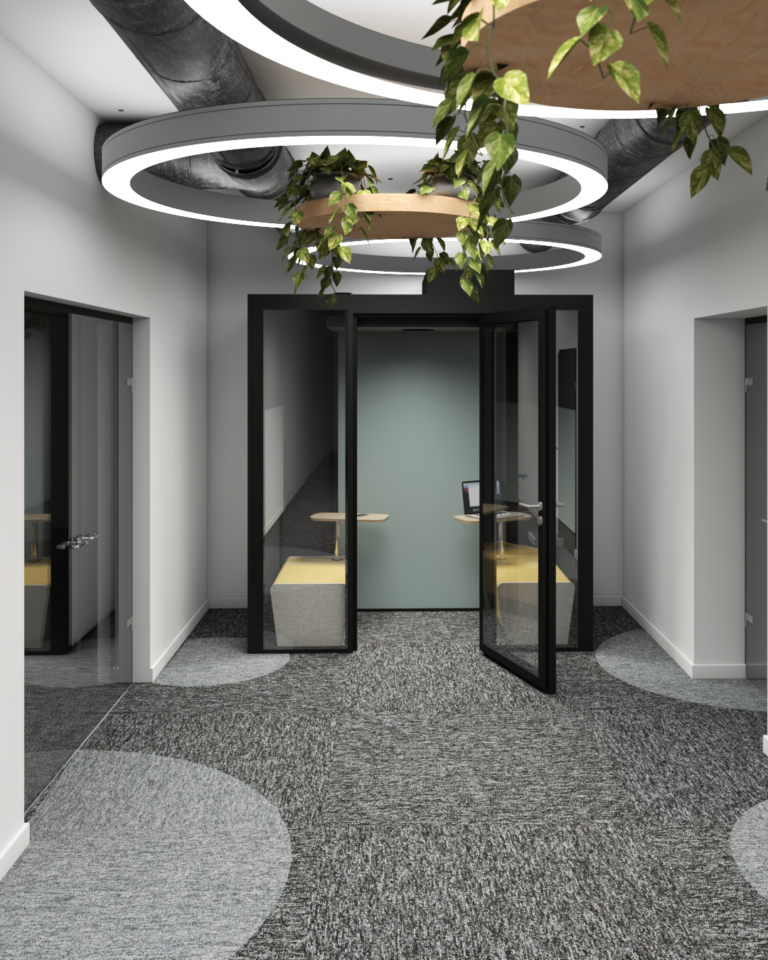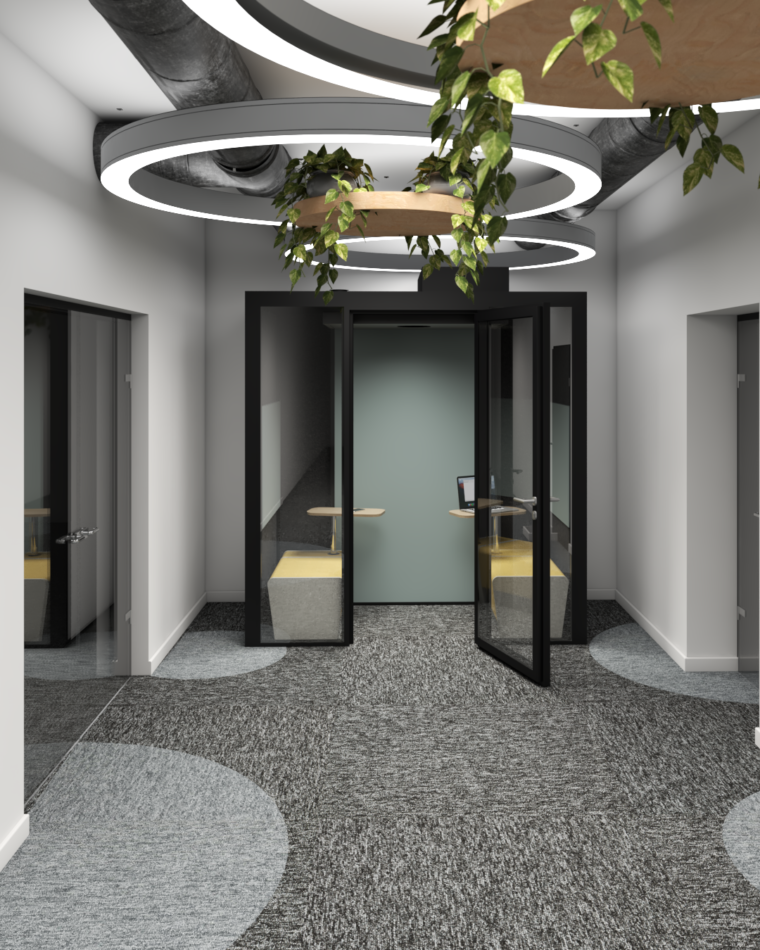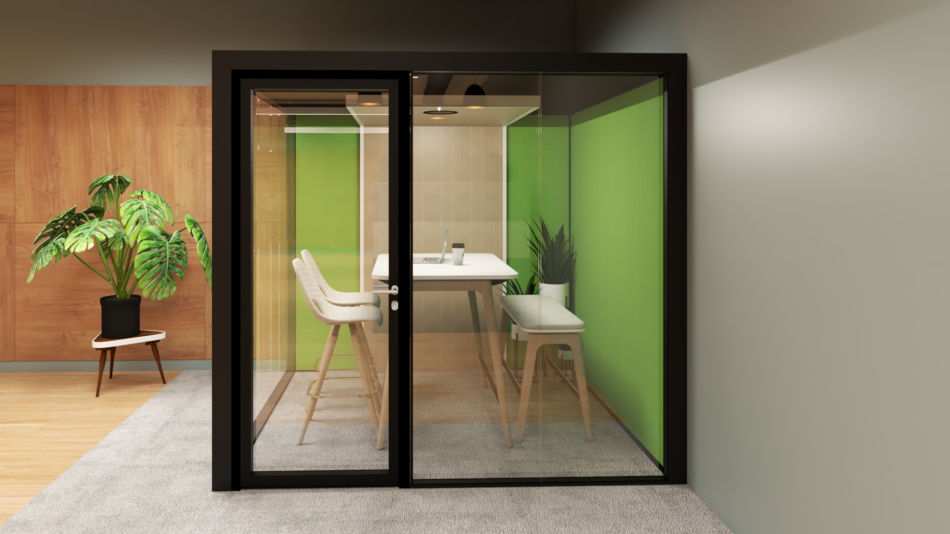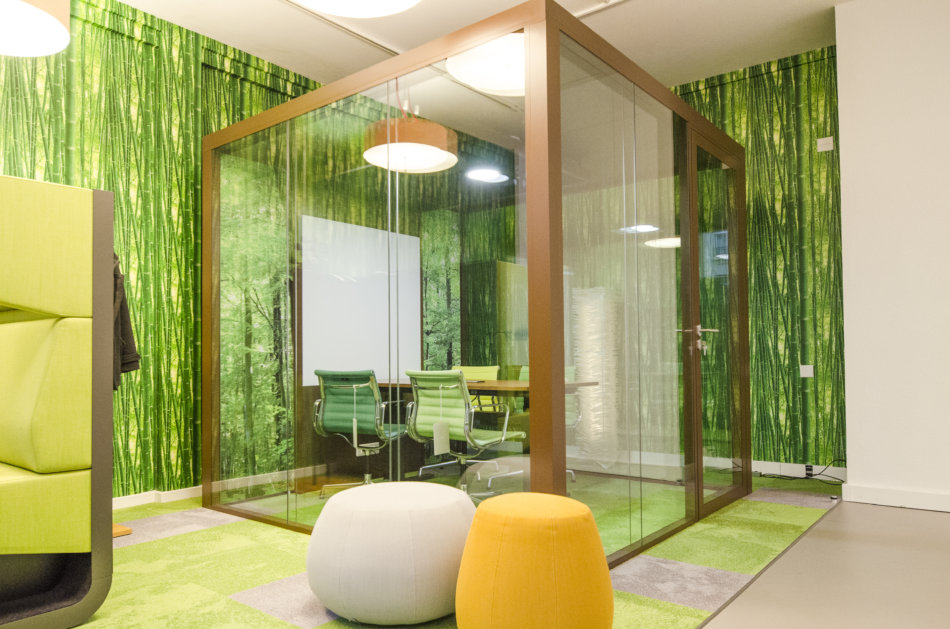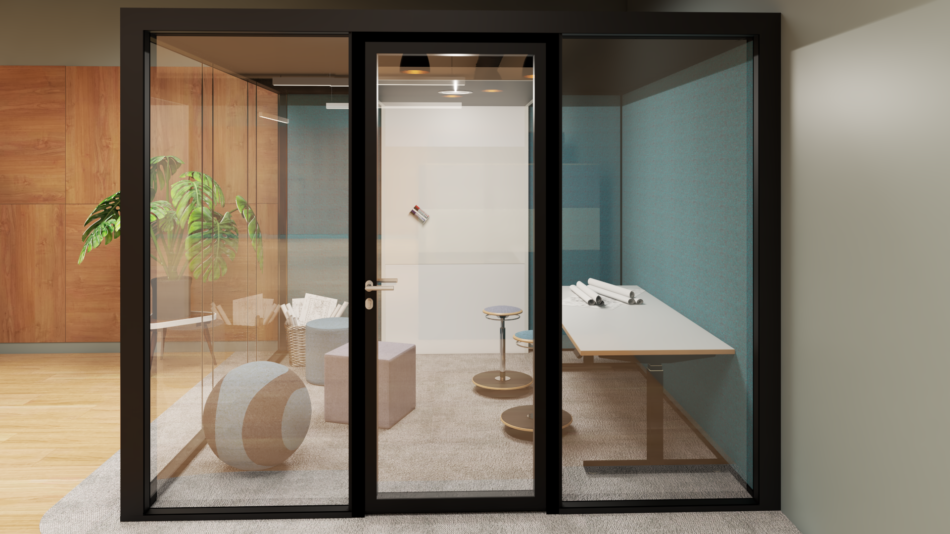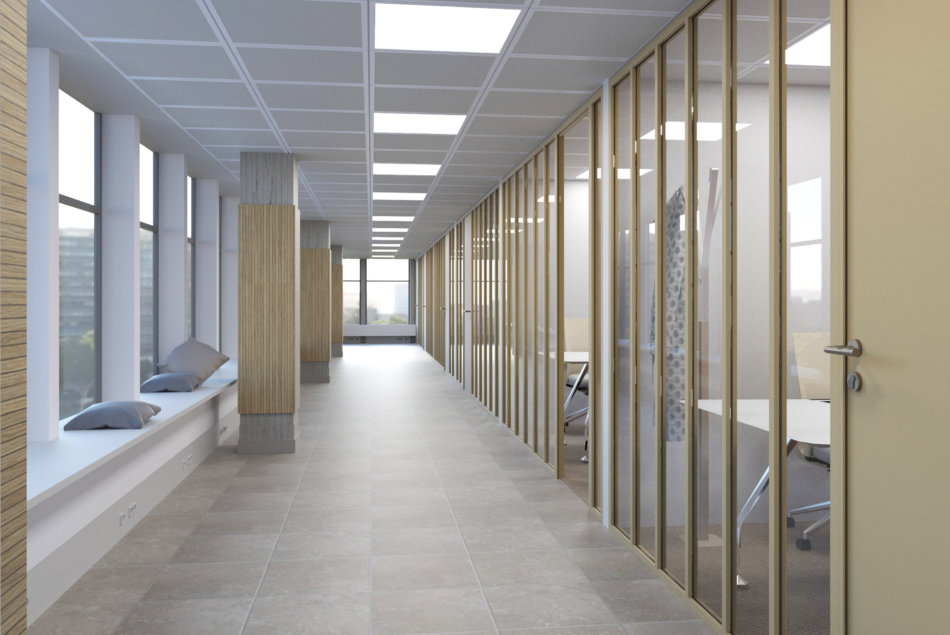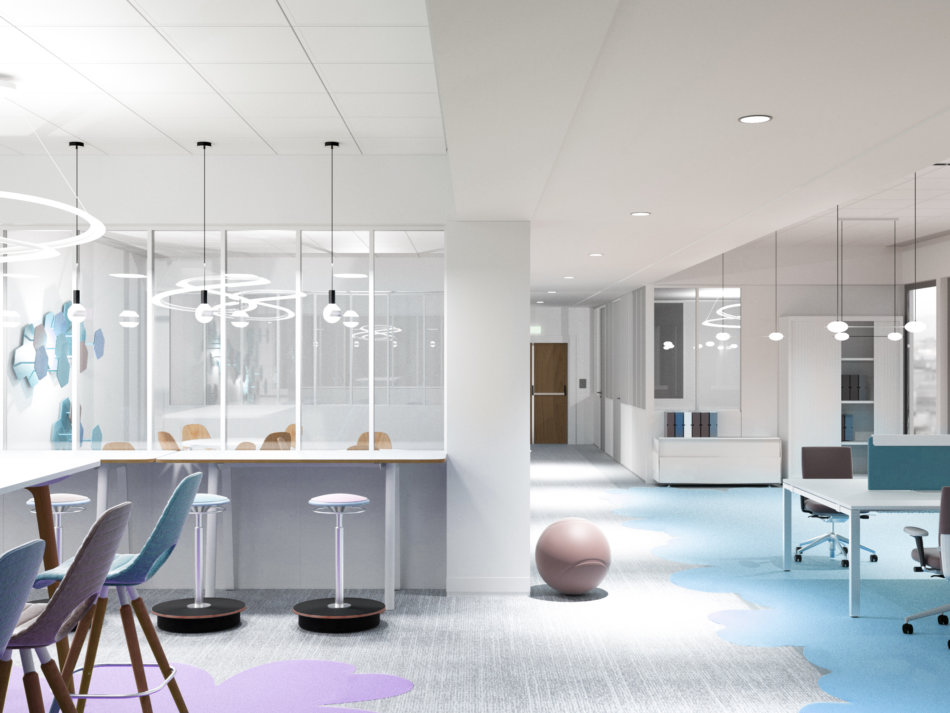 The Boréale partition in loft glass version
Known for the finesse of its lines, the Boréale partition is reinventing itself!
Whatever the name given to it, the workshop or loft glass partition is nowadays a must in the design of office spaces.
This very popular partition was inspired by an industrial or artist's studio style dividing all spaces but still keeping natural light. Design and beauty, this partition will emphasize your office design and provide it a modern dimension.
It harmoniously partitions your spaces while preserving sound insulation despite the simple glazing. Indeed, the integration of 10 mm glass up to 8.8.2 Silence allows you to reconcile design and acoustics.
So this is THE solution for a trendy and modern office!
This new version of Boréale joins the "workshop" line with the Evidence line.
Don't hesitate to contact us about these tailor-made space management solutions, in which it's good to live and work!