Be Covid-safe today
And anticipate, in the near future, the post-Covid world
01.
Steelcase Flex Collection consists of a range of tables, carts, screens and accessories.
02.
This collection is designed to empower agile and creative teams to adapt their space on demand.
03.
Designed with interconnectivity and clever details, the entire collection works together allowing teams to reconfigure their space in a matter of minutes. The pieces work well on their own, but just like teams, they work better together.
04.
The Steelcase Flex Collection offers a wide range of materiality options - veneers, laminates, textiles, lux coatings and paints -, encouraging creativity and self-expression, enabling you to create team spaces that are unique.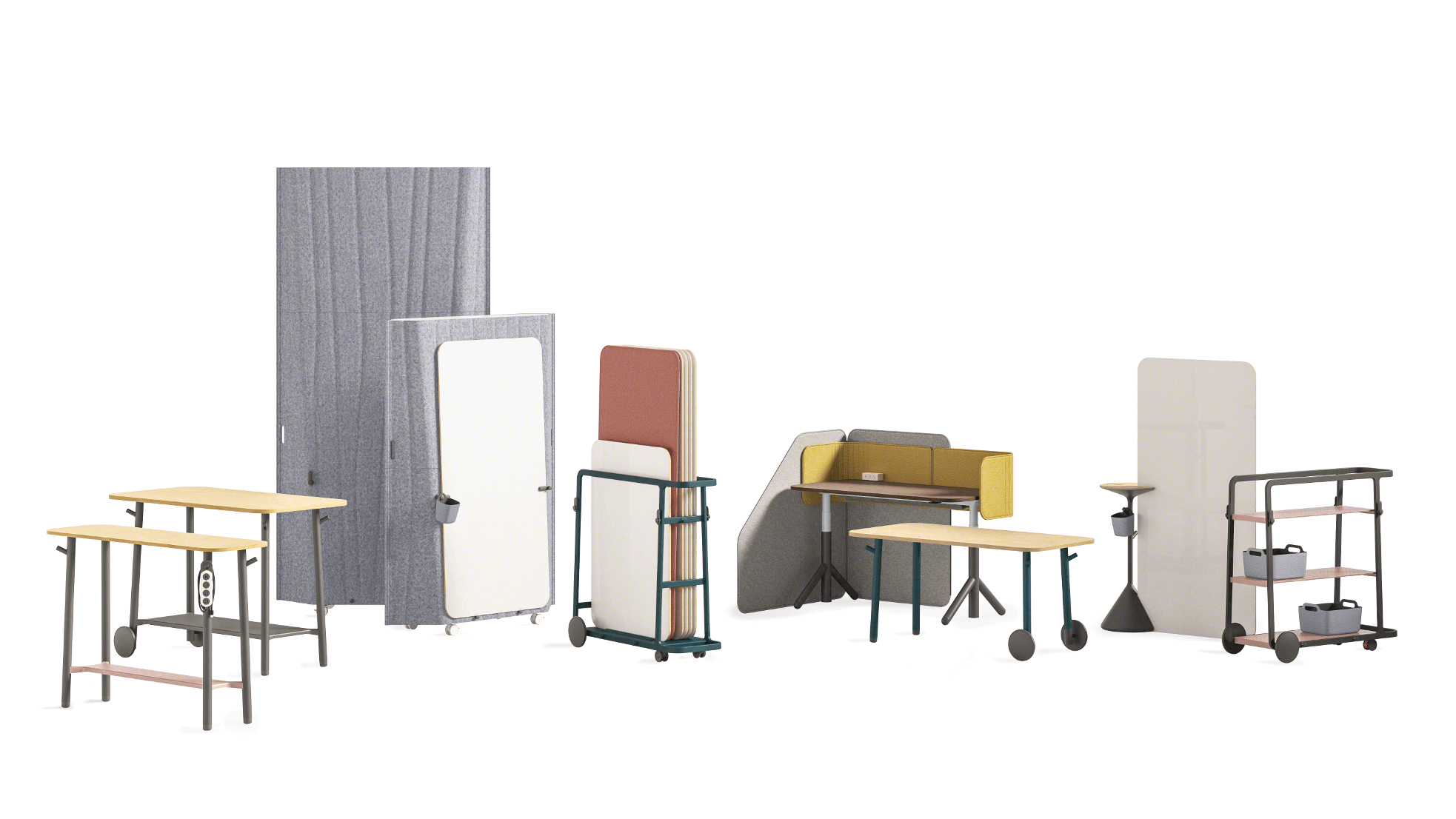 Discover our latest articles
ASK THE EXPERT! Alexis D'Archambeau on the Workplace Revolution, AI and Technology At Alternativ, we wholeheartedly embrace the transformative impact of technology. We're eagerly anticipating the myriad of opportunities it brings. In this interview, Alexis D'Archambeau, Business Development Director at Alternativ, vividly elucidates how these changes will tangibly shape our industry and redefine the workplace. …