Be Covid-safe today
And anticipate, in the near future, the post-Covid world
01. Sensor cans
Feature touch-free technologies with lids that open automatically at the wave of a hand or the sound of your voice.
02. Step cans
Built with a strong steel pedal that is engineered to last over 150,000 steps — that's more than 20 steps a day for 20 years!
03. Dual compartment cans
Because recycling can take up space... These two-bin recycling bins help you to easily classify garbage and recyclables in one place. Go green and save space.
04. Don't wait any longer: there are many other models, sizes and finishes available on simple request.
Sanitary terminals
To prevent the spread of Covid-19, employers should encourage their staff to wash their hands as much as possible. We recommend that you place dispensers of hydro-alcoholic gel in strategic locations in your workplace: reception, restaurant, Coffee Corner, etc. To avoid any manual contact, the sanitary terminals should have a hands-free activation by foot lever!
Many colours available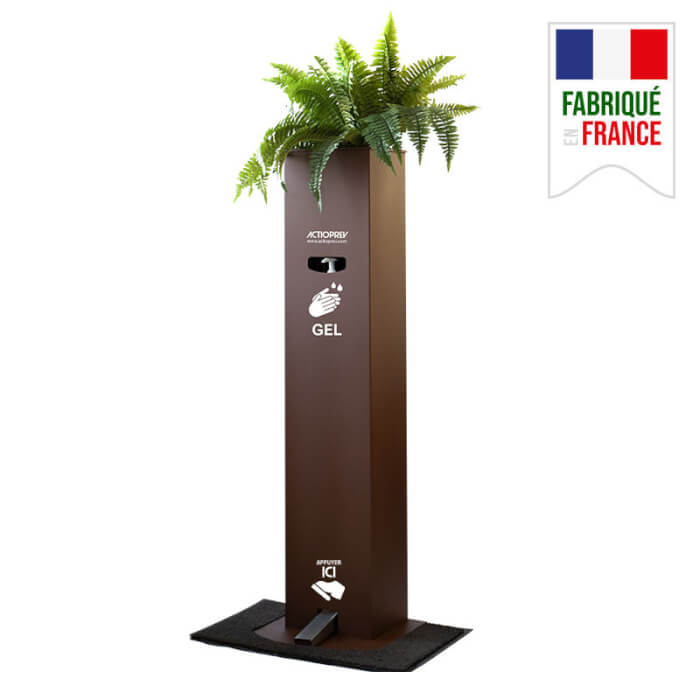 Galvanized and powder-coated steel

Baked-on epoxy lacquer

Stainless steel adjusting rod

Dimension: H120 x L21 x W21 cm

Weight: 19 kg

Foot lever, light pressure

Anti-theft: invisible floor fixing inside

15/10° and 4 mm sheet metal

Anti-corrosion finish by galvanization

Ready-to-install model

It adapts to L cans with a system of adjustments according to variations in the height of the cans.

Pump from 3ml to 20ml depending on use

Hydroalcoholic gel not supplied 
414 € EXCL. VAT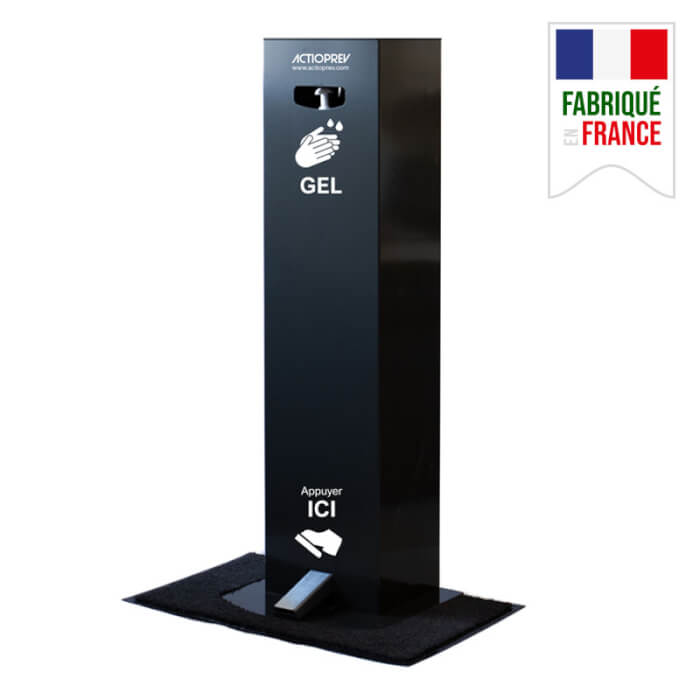 Galvanized and powder-coated steel

Baked-on epoxy lacquer

Stainless steel adjusting rod

Dimension: H100 x L21 x W21 cm

Weight: 19 kg

Foot lever, light pressure

Anti-theft: invisible floor fixing inside

15/10° and 4 mm sheet metal

Anti-corrosion finish by galvanization

Ready-to-install model

It adapts to L cans with a system of adjustments according to variations in the height of the cans.

Pump from 3ml to 20ml depending on use

Hydroalcoholic gel not supplied
385 € EXCL. VAT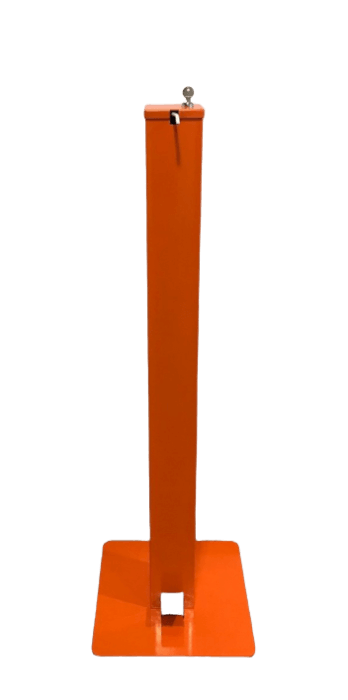 Compact
Dimensions: H110 x L35 x W35 cm
Simple pedal action
Securing with a key
Supplied with a one-litre can of gydroalcoholic gel
245 € EXCL. VAT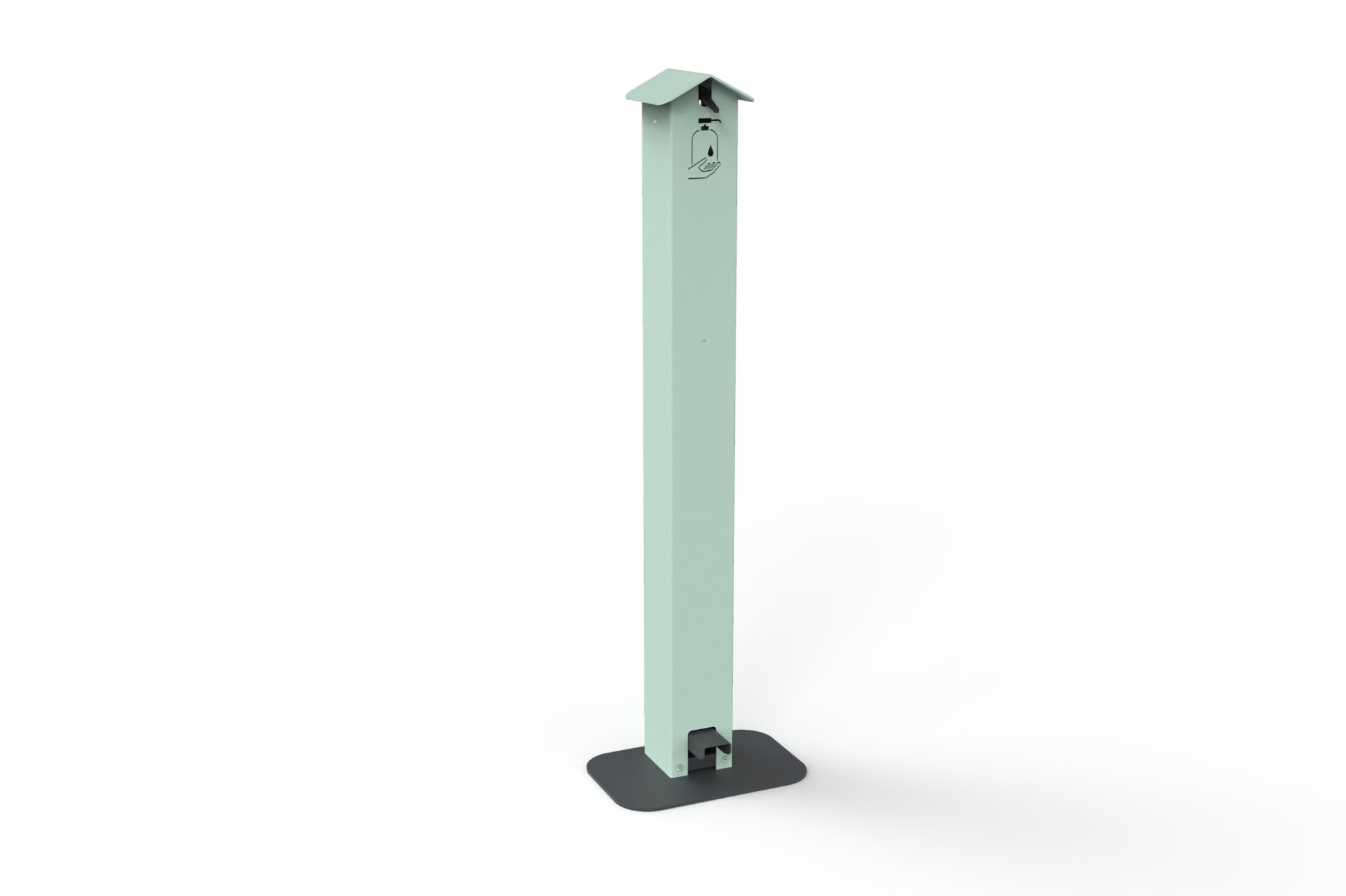 Aluminium frame and steel foot
Operated with a foot pedal
Can be fixed to the floor 
The dispenser is supplied with a gel container to be filled (1 Litre)
Bottle can be locked with a padlock (not supplied)
Discover our latest articles
In the hustle and bustle of the modern workplace, the importance of health at work often gets overshadowed. Yet, prioritizing employee well-being can yield substantial benefits, such as increased productivity, job satisfaction, and reduced absenteeism. Designing a workspace that supports health and well-being is essential. In this article, we will explore concrete design strategies to …