Today, people across the world are spending a considerable amount of time working in enclosed spaces. Creating a bright and happy environment can help with motivation, productivity, and well-being at work. Here are a few ideas to brighten up your workplace.
Here are some creative ideas for creating a bright and happy work environment.
#1 Add a pop of color
According to color theorists, color can promote a positive vibe, improve corporate culture and help establish an environment where employees will succeed.
Different colors can have different effects. For example, red is considered ideal for stimulating the mind, while blue and green are thought to have calming effects.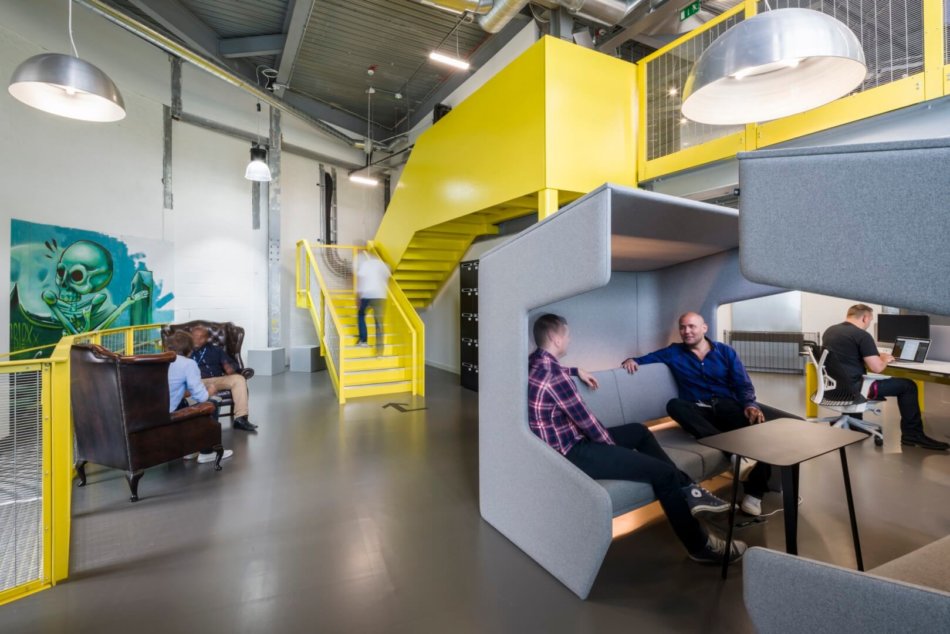 #2 Make your space your own
Your workspace is not merely a place to perform your tasks. It's an extension of you.
Add personality to your cubicle with items that resonate like photos of loved ones, inspirational quotes or a mood board. For instance, you can use BuzziBack for this.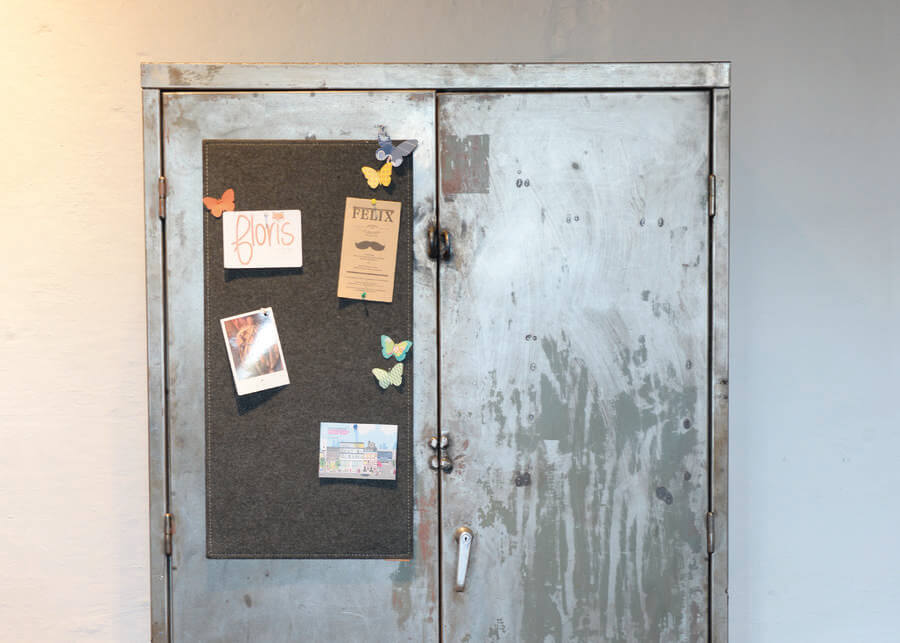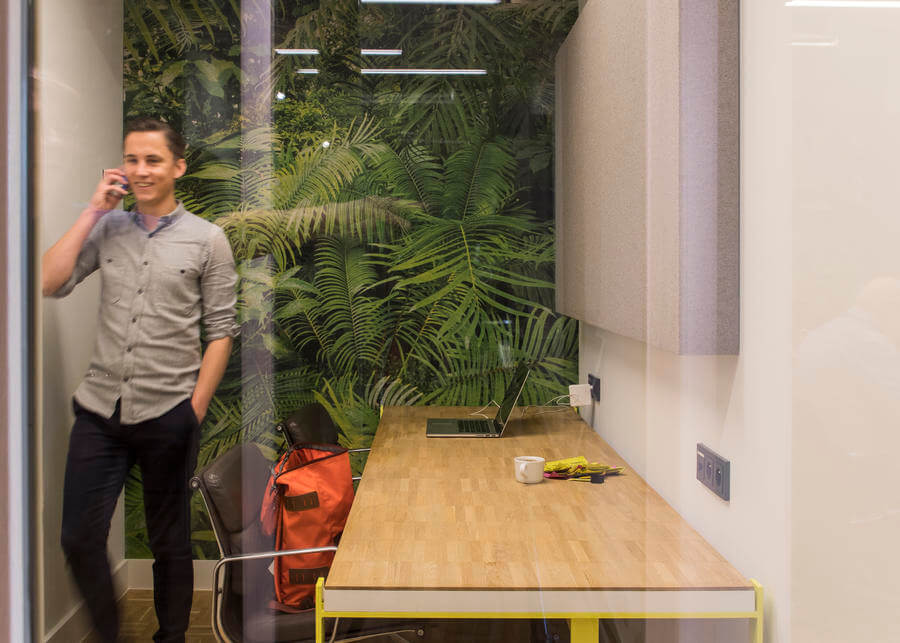 #3 Go green
Plants are one of the easiest ways to liven up a bare workspace.
Turn your desk into a mini oasis with succulents and greenery.
Or, if you lack a green thumb, BuzziCactus, BuzziSkin Printed or BuzziMood are fun ways to bring the outdoors in, without the maintenance.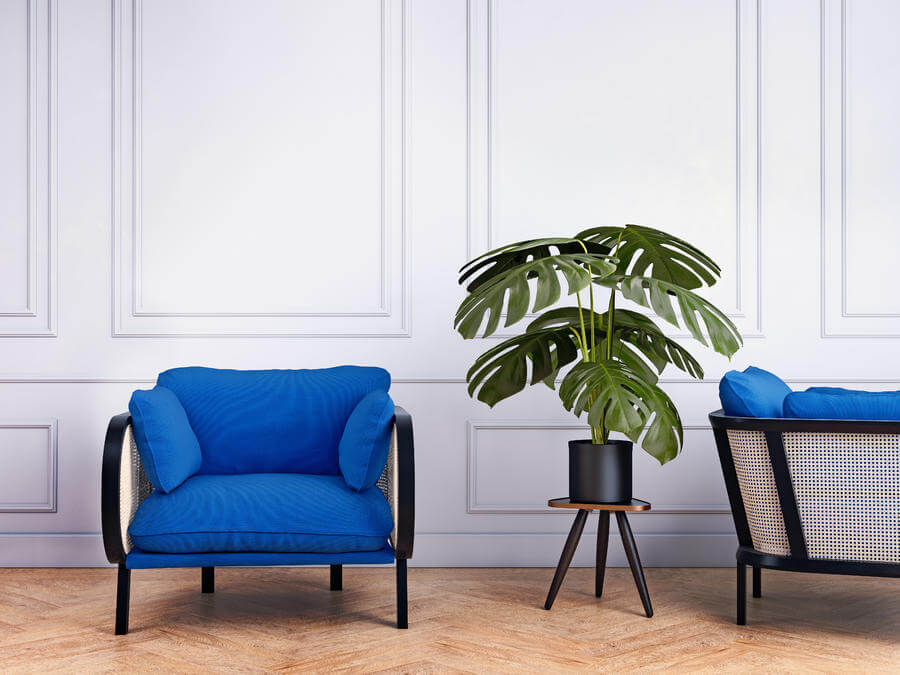 #4 Rest and relax
It's easy to get burnt-out during the workday.
Before moving on to your next task, take a moment to step away from your desk and sit back into the comfort of BuzziCane.
#5 Light it up
Proper lighting makes a world of difference in the workplace. That's why we offer a full range of options, from the arabesque decorative design of BuzziChandelier to the simple functionality of BuzziShade, which are both unique combinations of light and sound absorption.
Discover also BuzziHat, this acoustic suspension with numerous combinations. Discover the sound-absorbing panels that never go out of style here.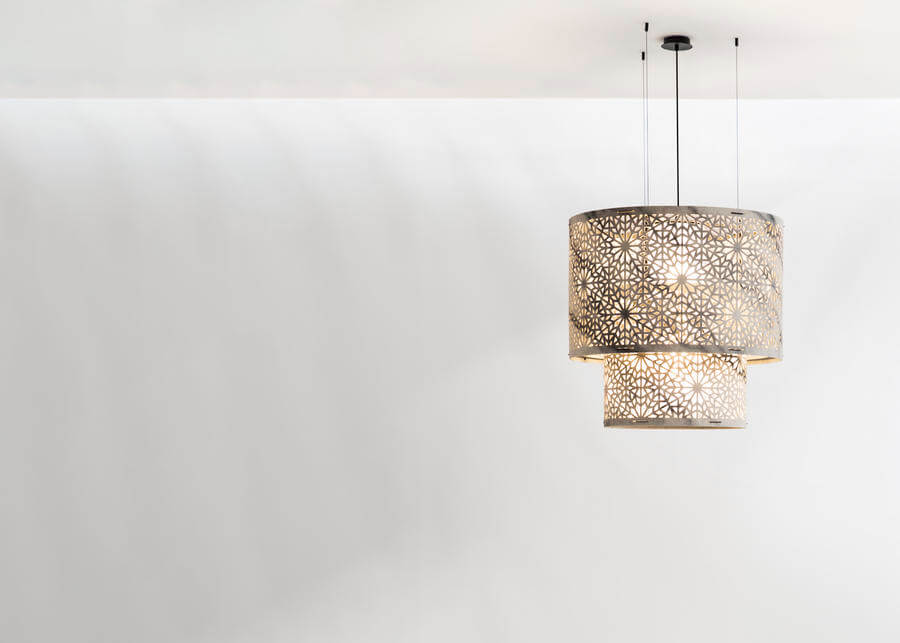 #6 Find some privacy
Even if you work in an open-plan office, you don't have to sacrifice personal space.
Carve out your own work "nest" to create a more focused and comfortable atmosphere with solutions like BuzziDesk Split or one of the other desk partitions.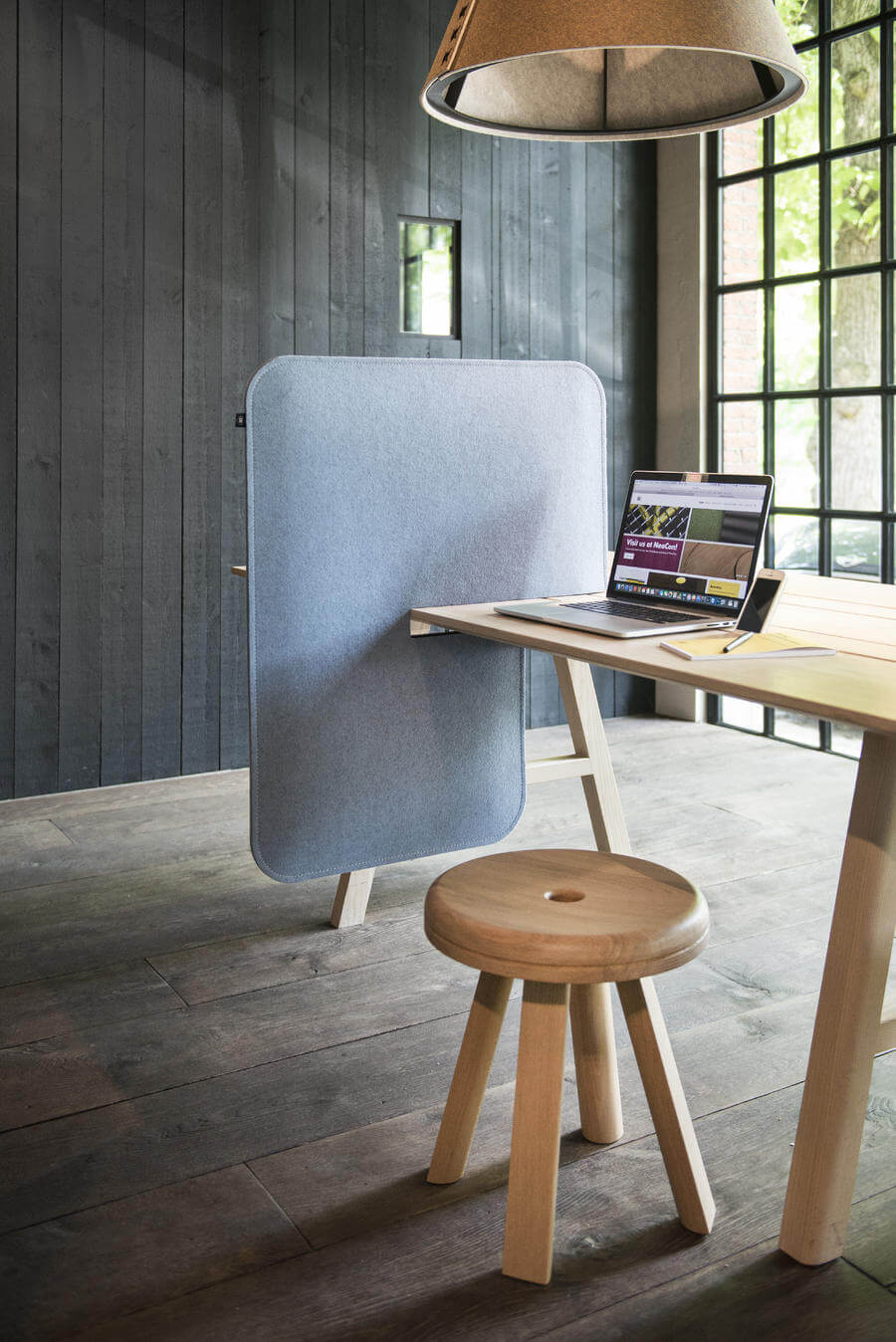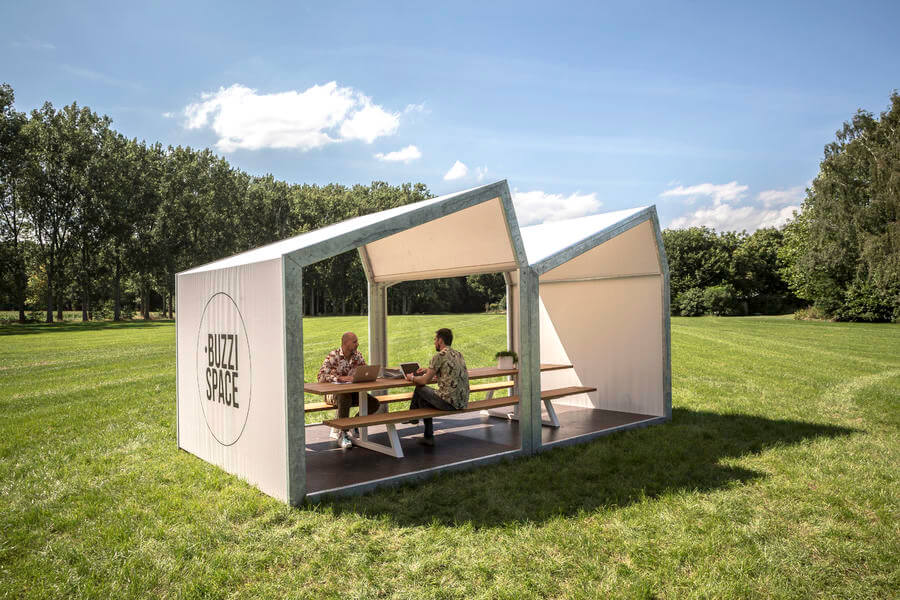 #7 Take a breath of fresh air
When we want to feel refreshed, we often turn to nature.
An outdoor workstation is a great option for professionals looking for a change of scenery.
It encourages spontaneous collaboration and conversation in a more informal and friendly setting.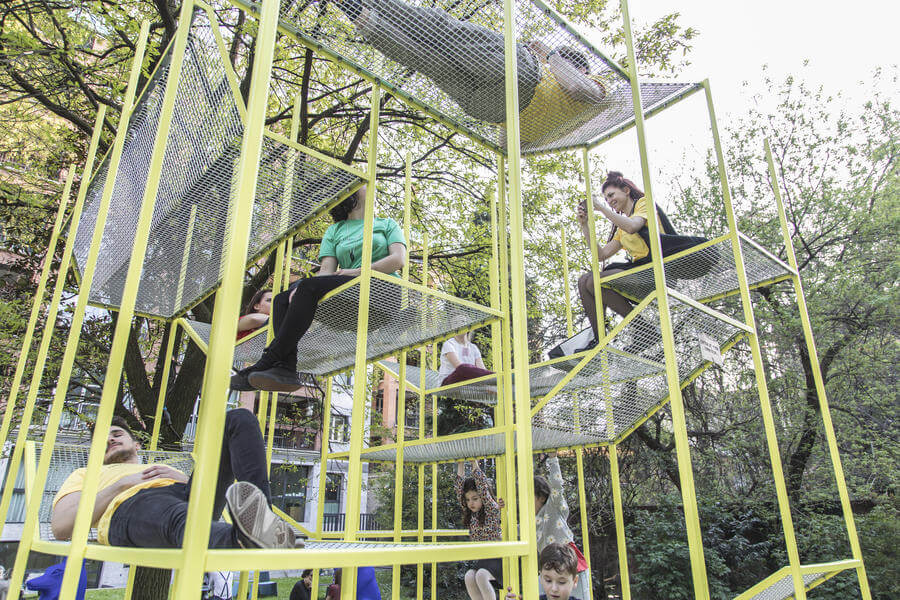 #8 Move around
It's amazing what a little physical activity can do to enhance productivity and improve your mood.
Products like BuzziJungle make it particularly convenient for employees to stimulate the body.
#9 Smile
Something as simple as smiling can improve your mood at work because it releases neuropeptides that tell your brain to be happier.
Plus, it's also contagious and can brighten up your co-workers day as well.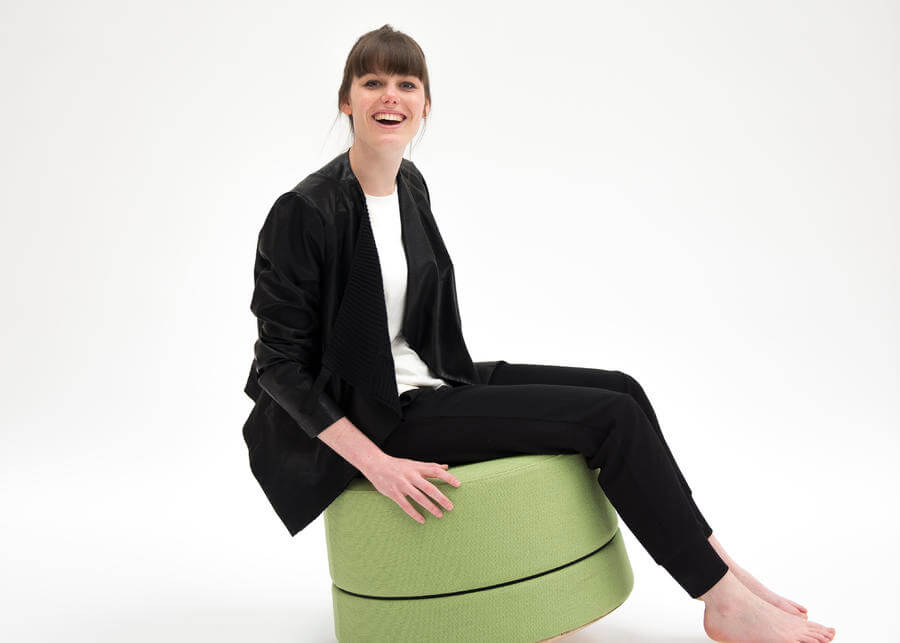 #10 Start conversation
Having positive social interactions in the office is necessary to our wellbeing, but it can be easy to forego when there's no convenient place to convene.
Lightweight and movable seating like BuzziMilk or BuzziCube make it easy to pull up a seat and create an impromptu collaborative hub, encouraging co-workers to come together and chat.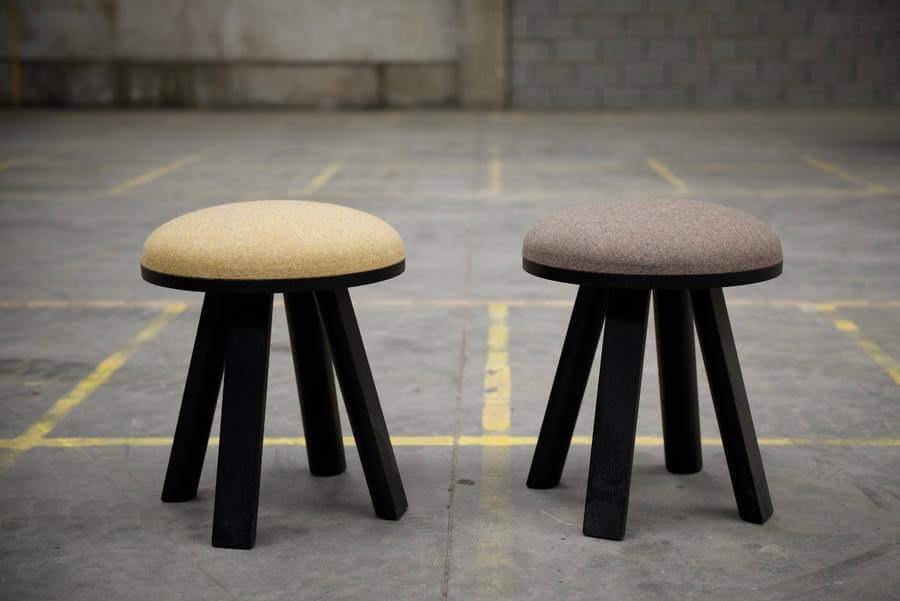 Discover our partner BuzziSpace and some of their products here.
Source: https://www.buzzi.space/inspiration/10-tips-to-brighten-up-your-workspace