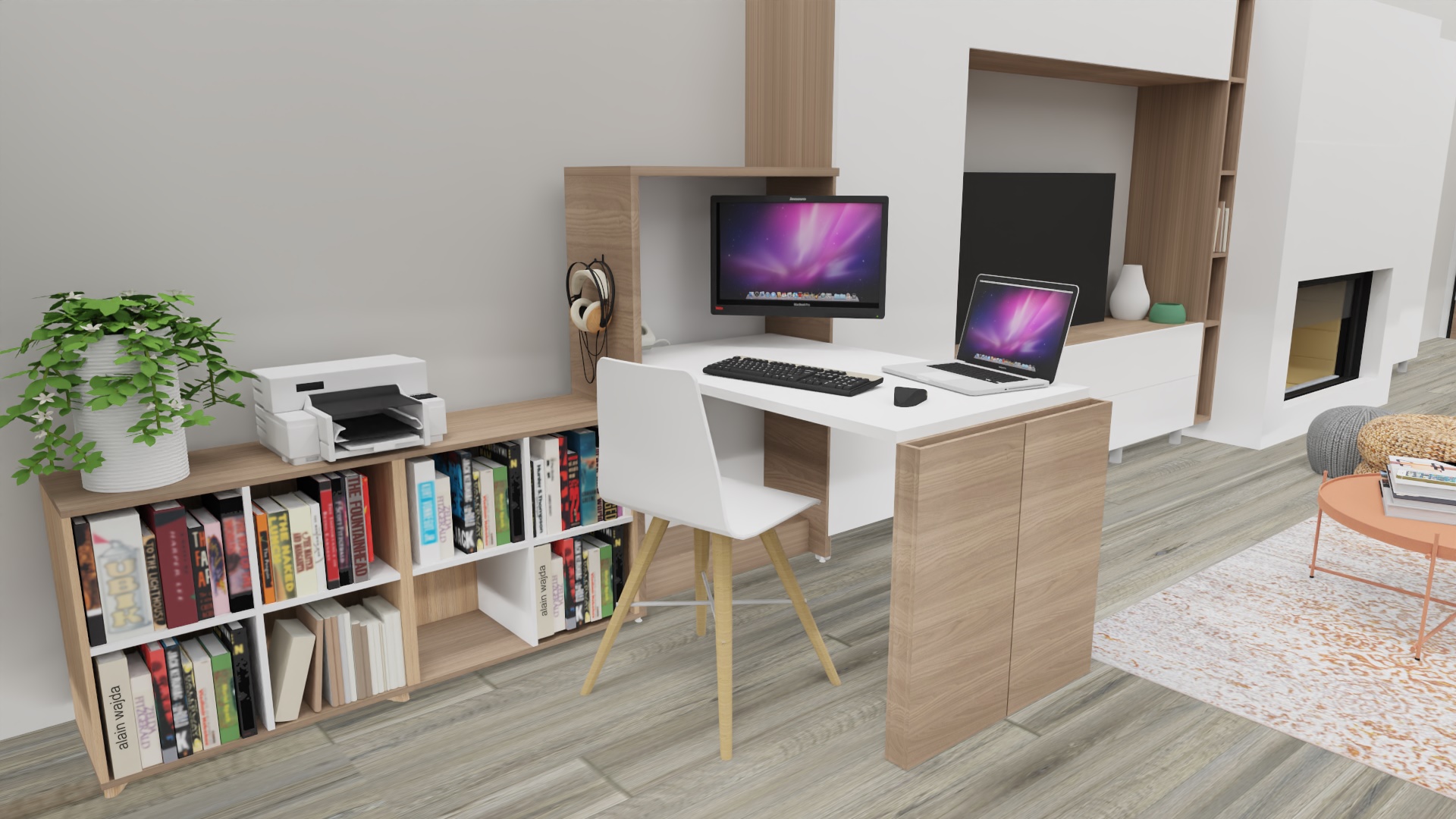 INTEGRATION INTO RESIDENTIAL HOUSING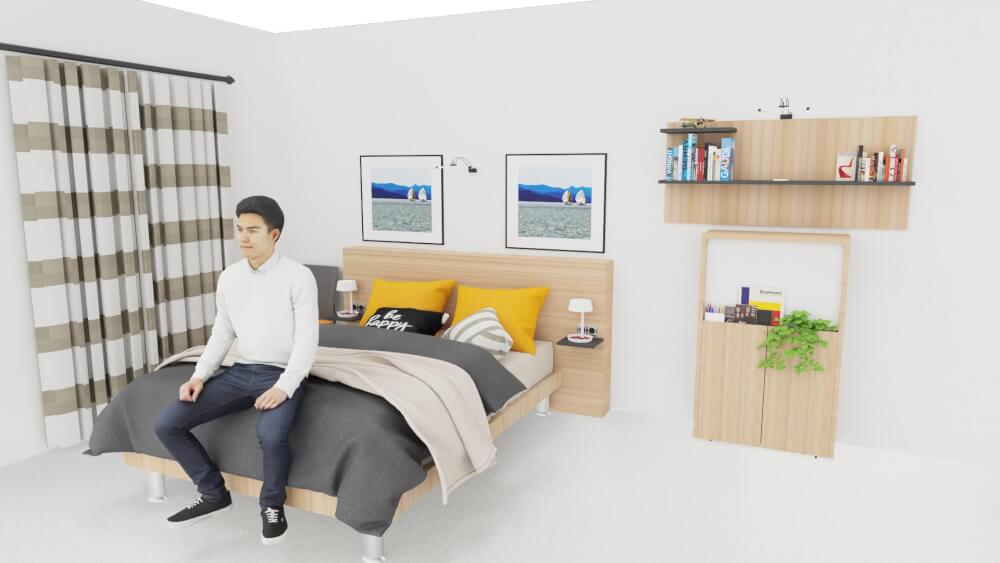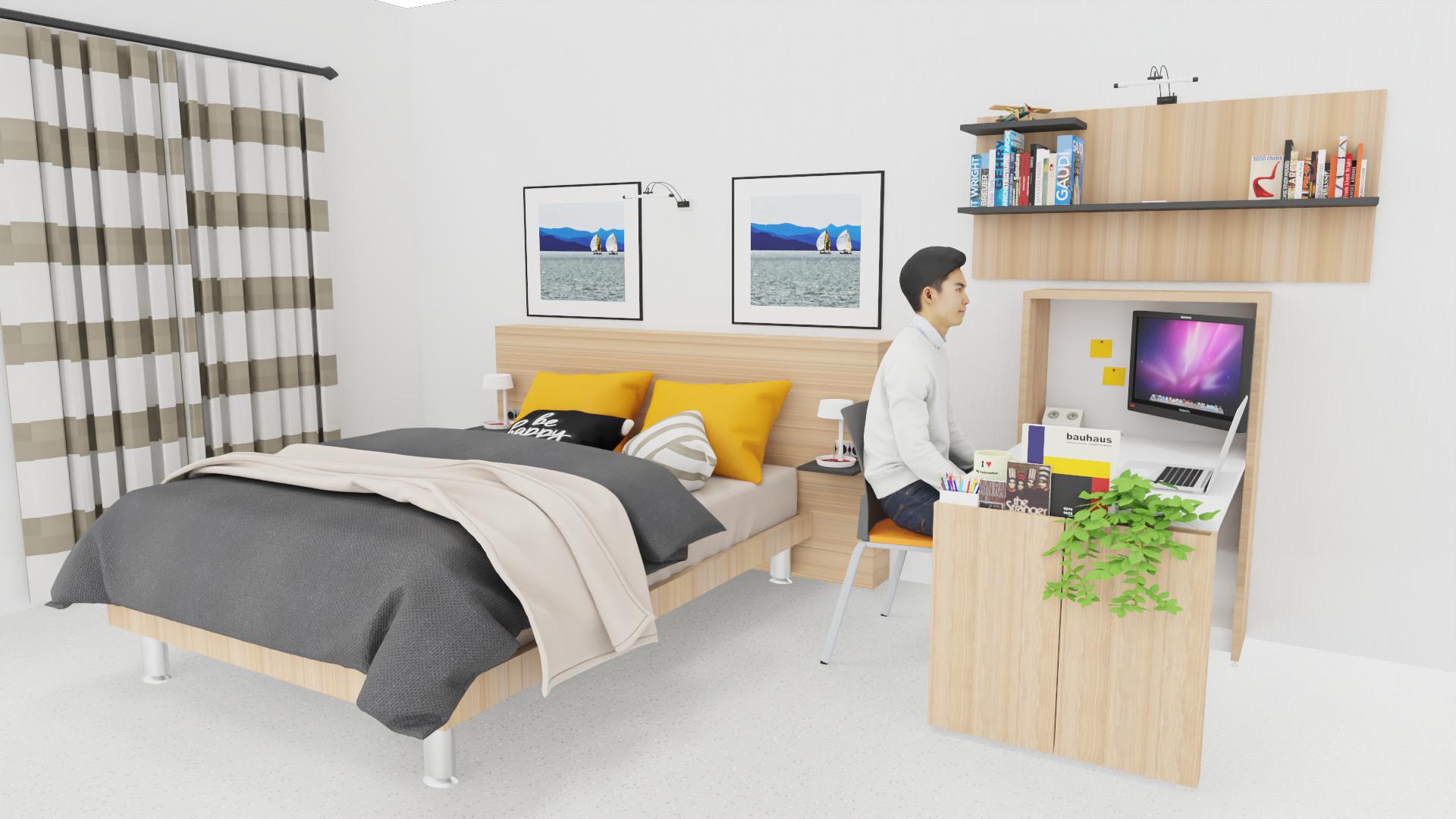 Like at home
Work@home supports the various activities done at home and simply fades away by integrating discreetly into the environment. 
At the office
Its look, functionality and the small ground area required make it easy to fit out coworking areas.
Work@home can be easily integrated into the open spaces of companies of all sizes and can be used as a flex office or as an assigned workstation.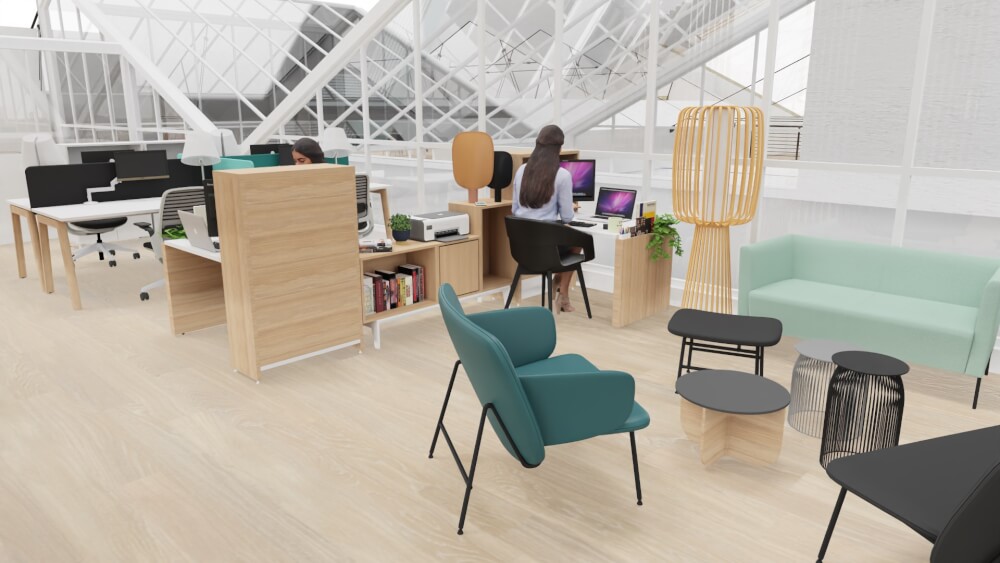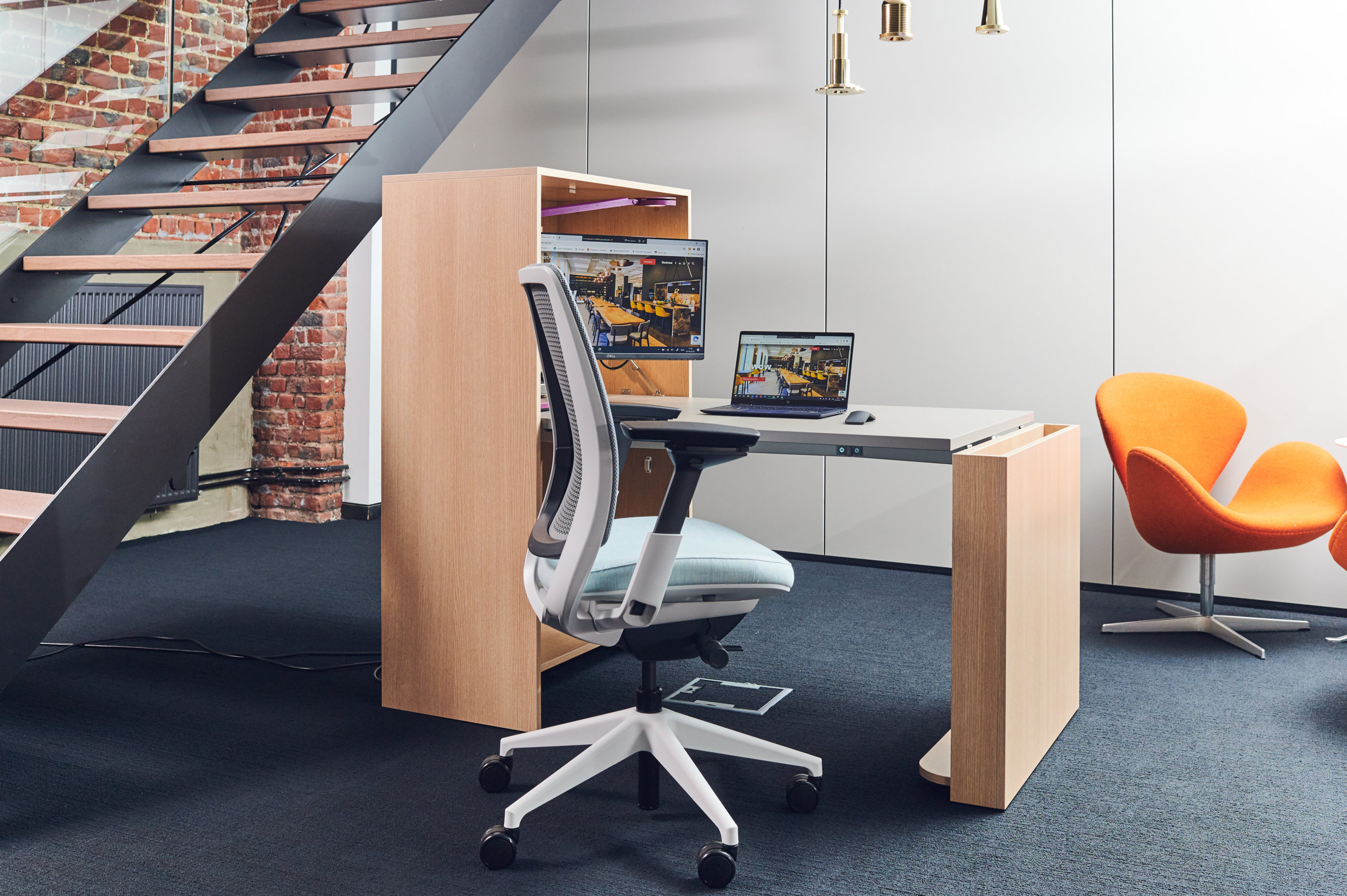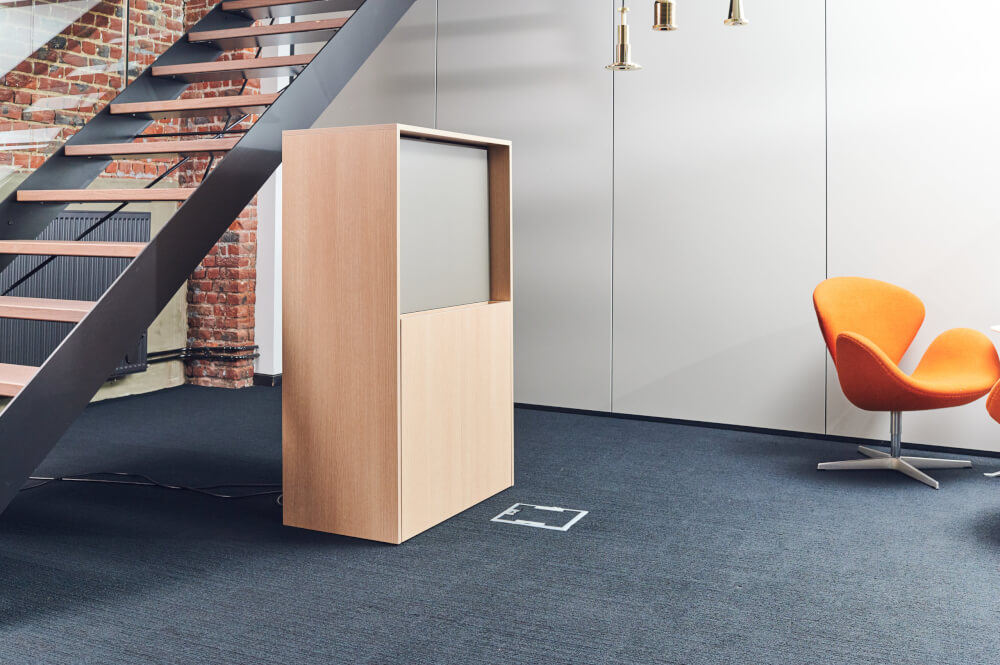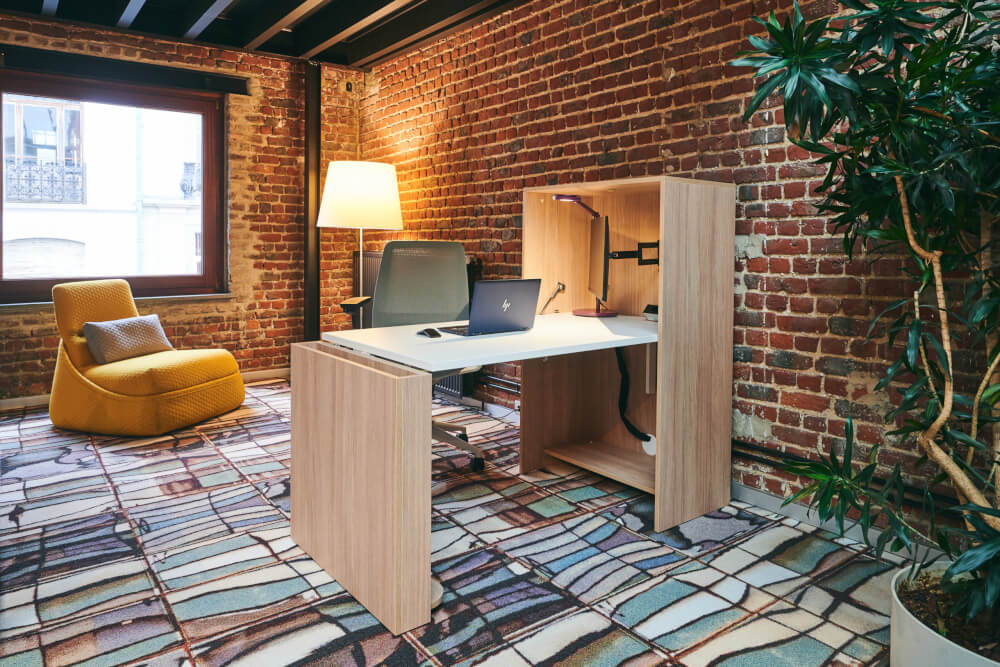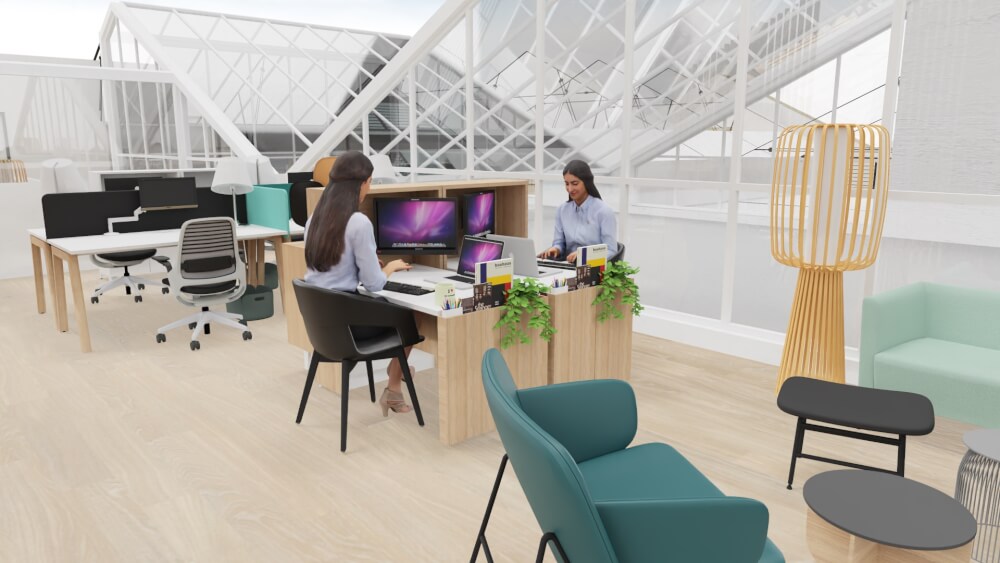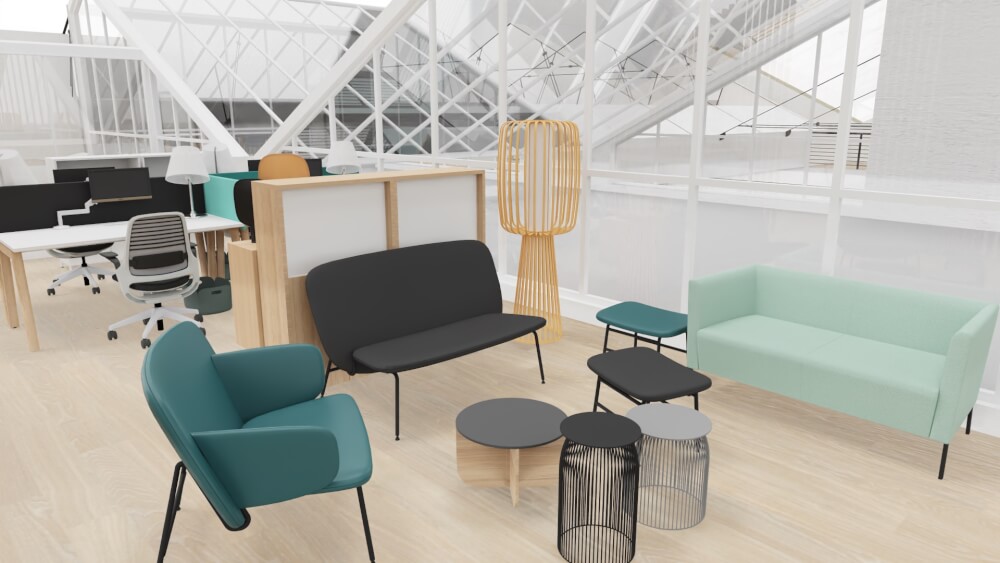 CLOSED = SPACE AVAILABLE FOR OTHER ACTIVITIES
At the center of the open or closed office space, Work@home integrates perfectly to offer punctual and flexible workstations close to standard ones.
Work@home also allows the layout of small areas, offering several working postures for everyone, for isolated or collaborative work.
Its small floor footprint meets the need for flexible and reconfigurable spaces.
Reading some emails, chatting via video or working for several hours is possible with this multi-function solution.
Work@home supports multiple uses in one place. Thought like a desk and designed from a cupboard, it opens and closes with one hand in five seconds.
Cleverly guided by an articulated metal beam, it unfolds effortlessly and offers perfect stability.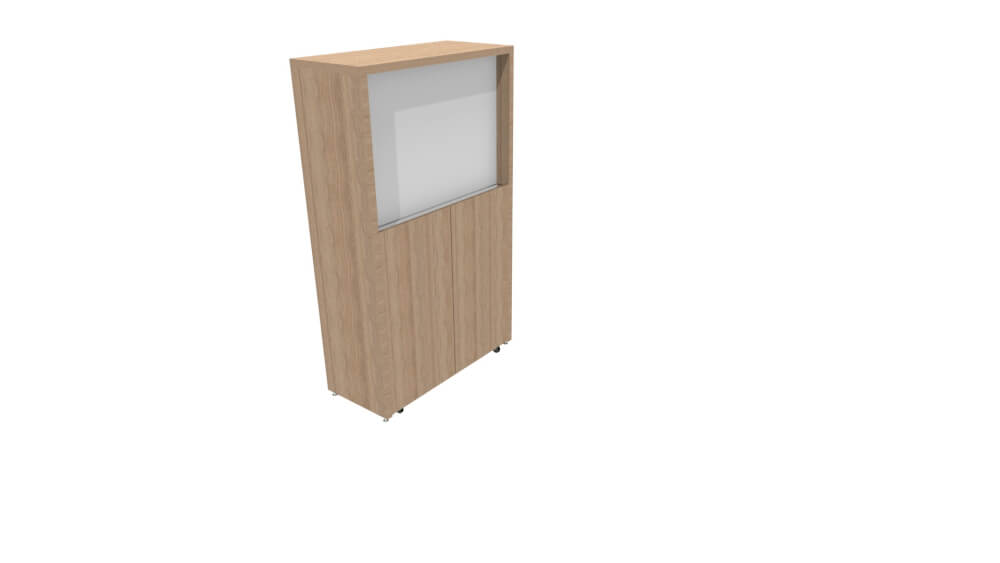 Magnetic attachment in closed position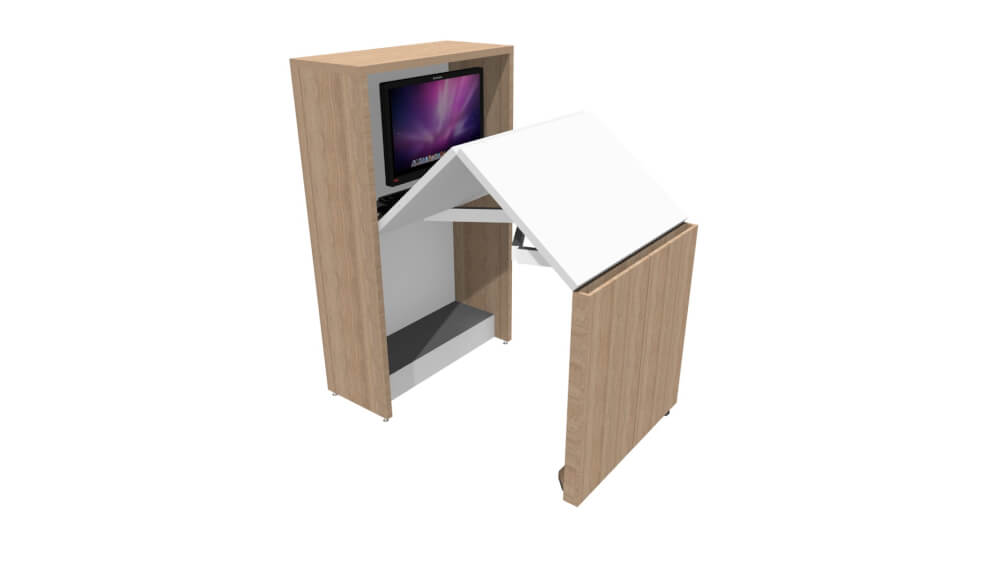 Screen and keyboard can be stored in the cabinet
Articulated beam with shock absorbers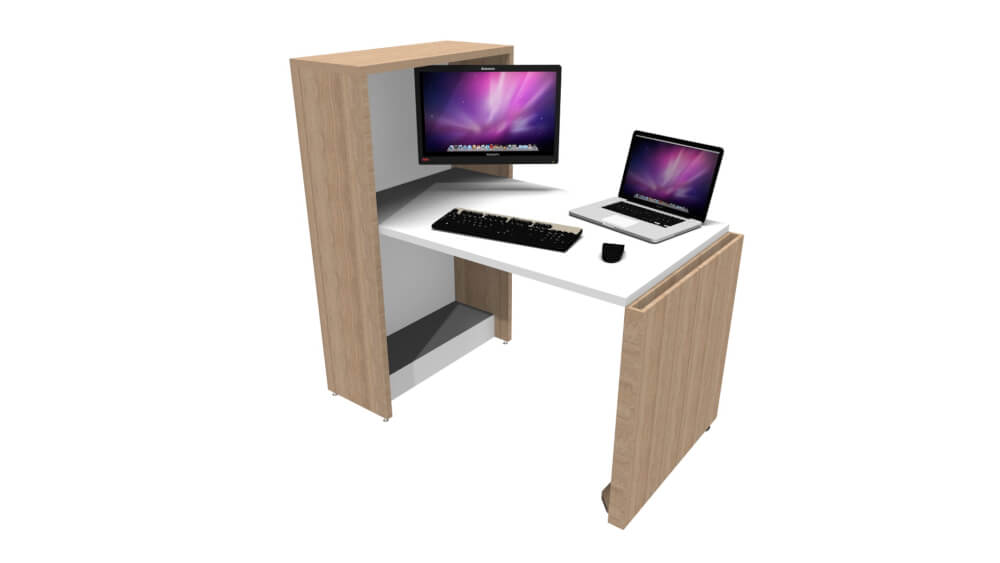 Space for CPU, printer, or proximity storage system
Proximity storage for accessories and decorative elements
Prices are exclusive of VAT, delivery and assembly.
Special conditions depending on quantities!
Work@home + Steelcase chair Series 1
984 €
Office: Melamine Category 1 
Chair: Black finish
984 €
Work@home + Steelcase chair Series 1
1029 €
Office: Melamine Category 2
Chair: Black finish
1029 €
The Work@home is available in monochrome or bicolor version (different color tray and structure) in the 2 categories of melamine.
Resistance to scratches, liquid stains and temperature changes.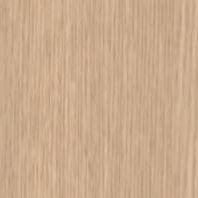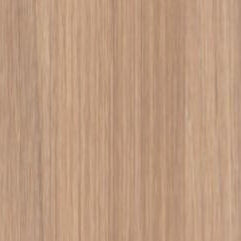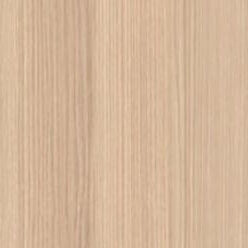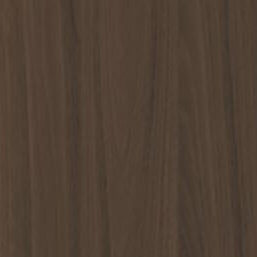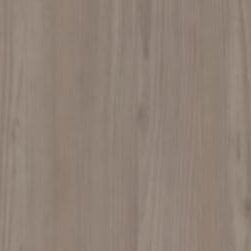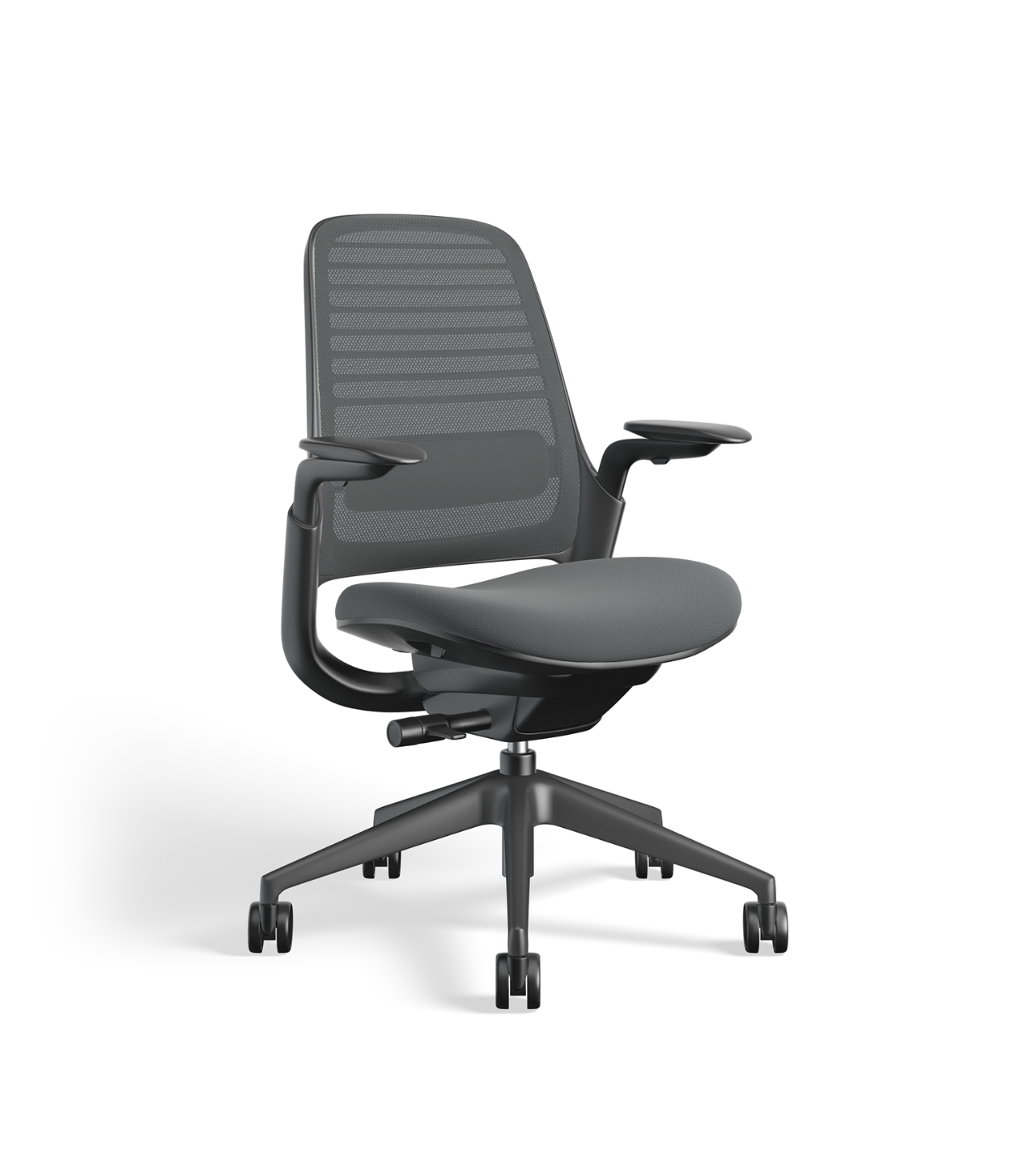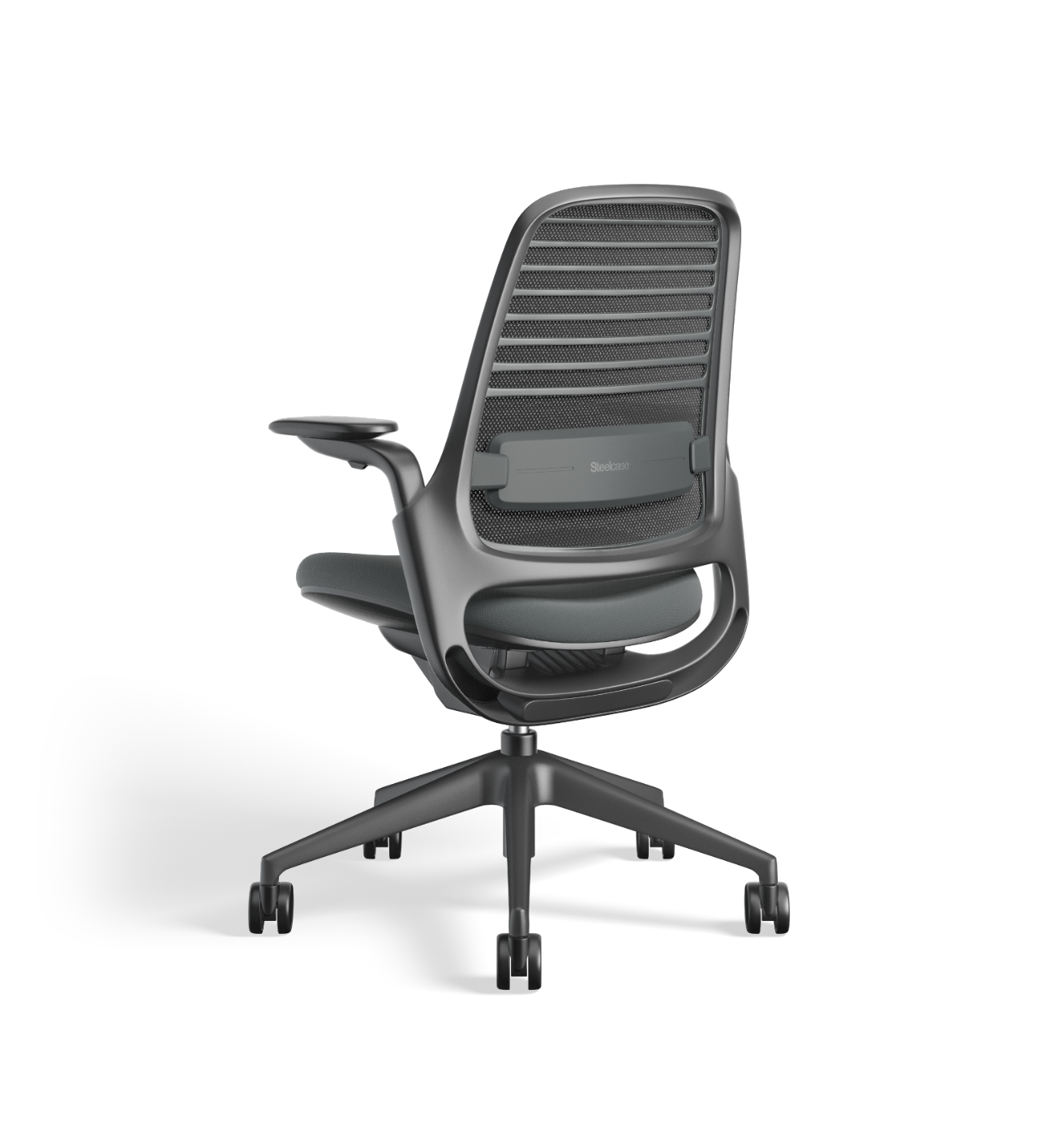 The genesis of Work@home
" The role of the object is vital, constructing the forms of Work@home was interesting in the sense of interpreting everyday life situations. "
Coming from the Beaux-Arts, essentialist rather than minimalist, Alain creates objects that silently espouse their environment.