Plan and visualize your new office space efficiently with AI
Start planning your new office space efficiently and stress-free. Thanks to the augmented Intelligence, Waitack makes it possible to anticipate, simulate and optimize the layout of offices and to share this information within the organization.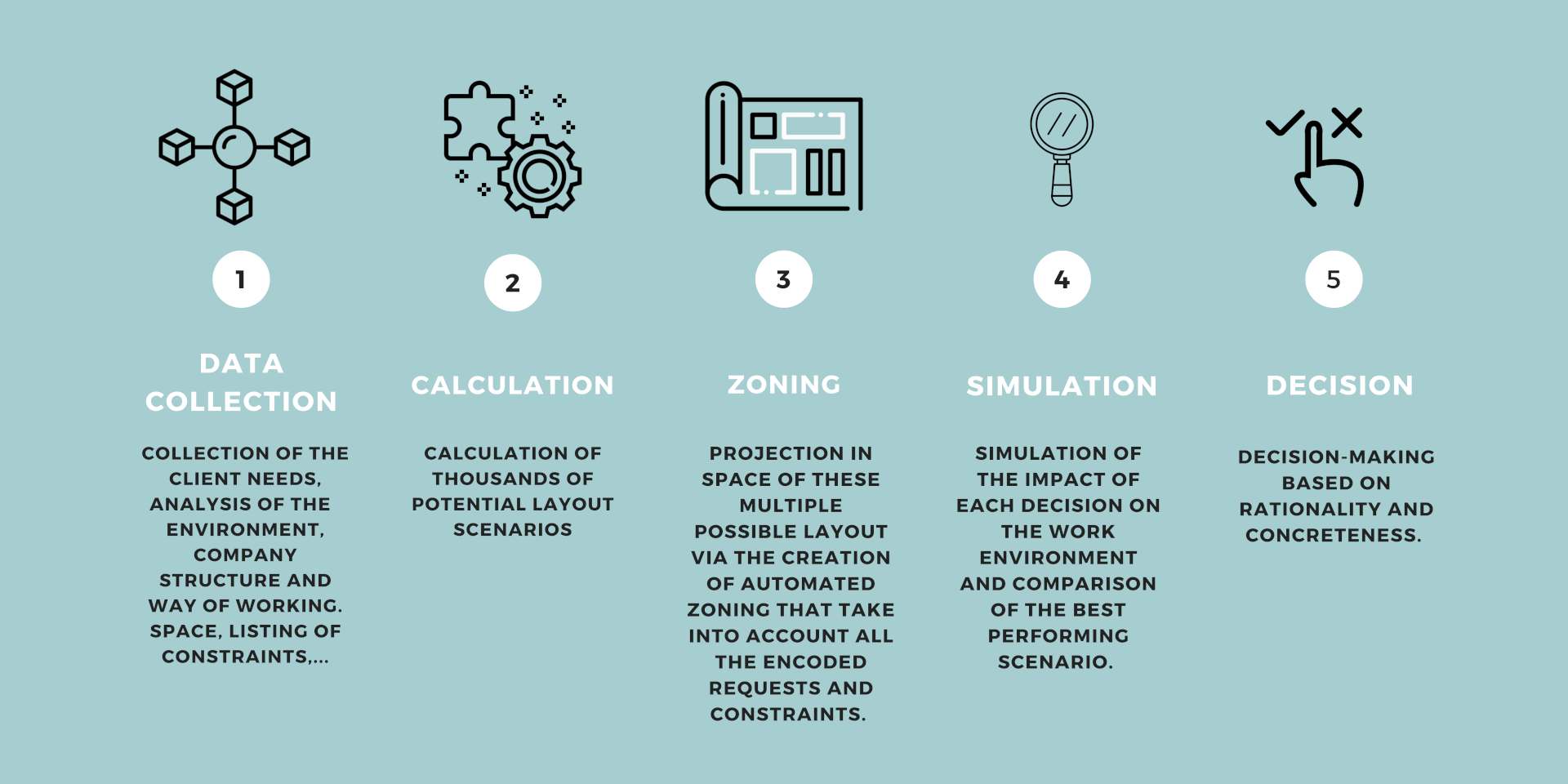 Plan Your New Office with WAITACK, The Efficient and User-Friendly Software
Waitack is a software platform based on Augmented Intelligence that redesigns your workspaces in real time. It is the perfect tool to help you plan and visualize your new office space efficiently.
Easy-to-use interface: Waitack's drag-and-drop interface makes it easy for anyone to create and edit floor plans, add furniture and equipment, and visualize the layout in 3D.
Customizable designs: With Waitack, you can create multiple design options and compare them side-by-side to choose the best layout for your office. The software also provides detailed reports on square footage, furniture inventory, and equipment placement, ensuring that your office design meets all necessary requirements.
Time-saving features: Waitack's pre-built furniture and equipment library, along with its drag-and-drop interface, make it a time-saving tool for anyone looking to plan a new office.
Cost-effective: Waitack eliminates the need for expensive software installations or hardware upgrades, and the transparent pricing makes it easy to budget for your office redesign project.
Realistic visualization: Waitack's 3D visualization capabilities make it easy to see your office design in a realistic environment. You can walk through your new office space and view it from different angles, allowing you to identify potential design flaws and make necessary modifications before construction begins.
Collaborate with your team: Waitack allows you to collaborate with your team in real-time, making it easier to share ideas and make decisions.
Start planning today: With Waitack, you can start planning your new office space today, and have a clear, efficient plan in place before construction begins.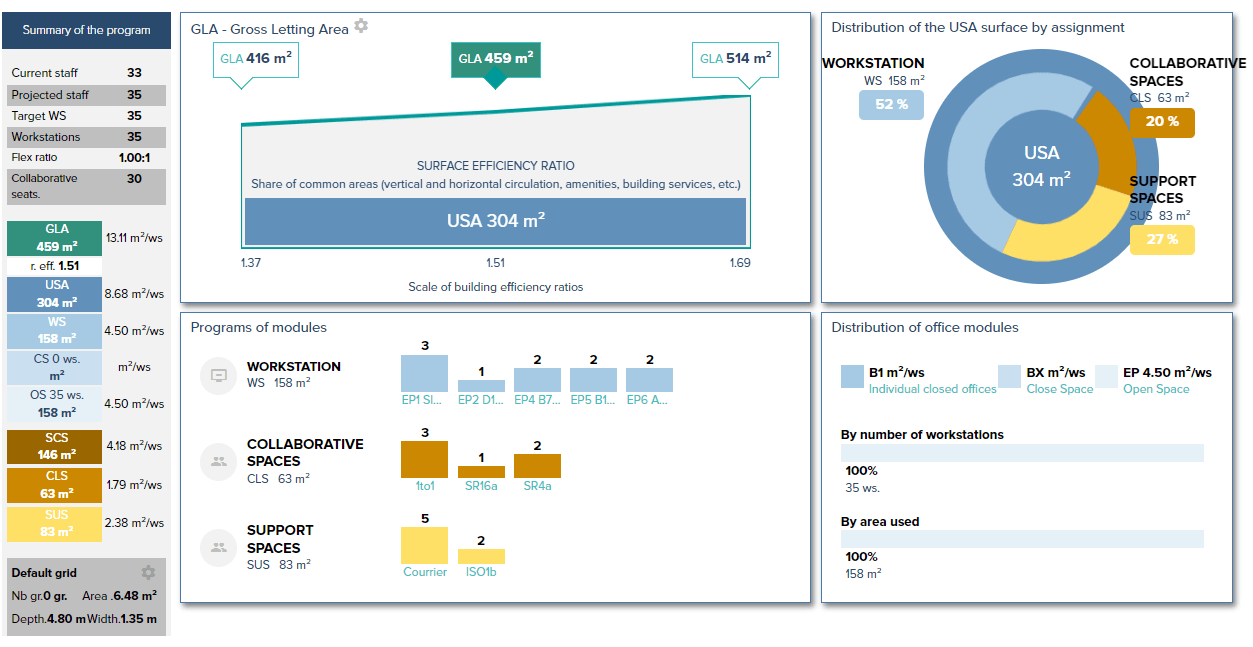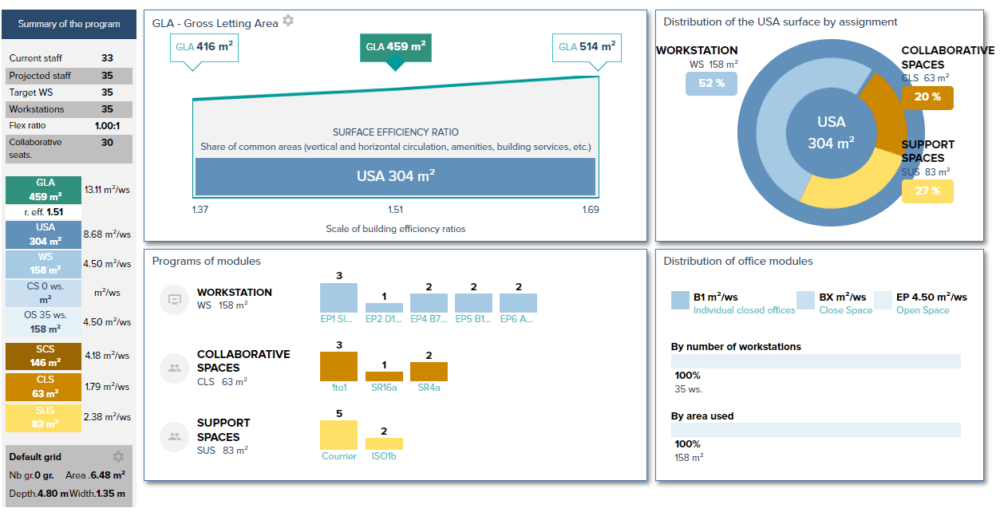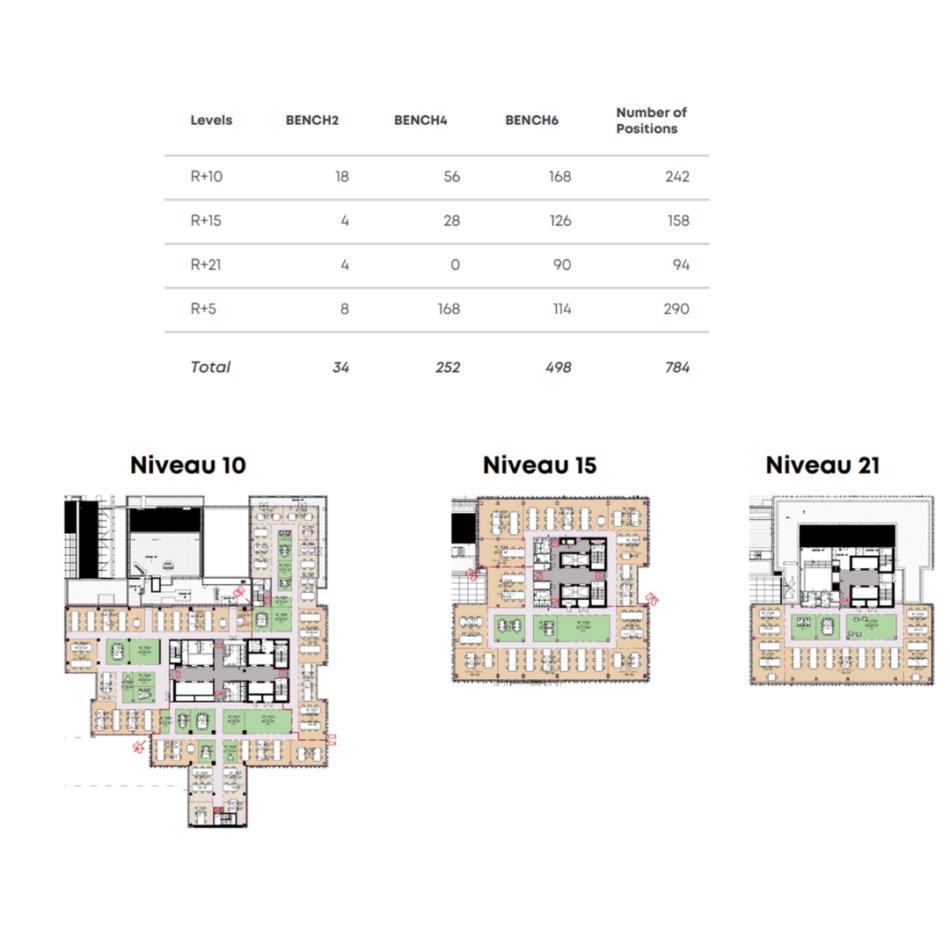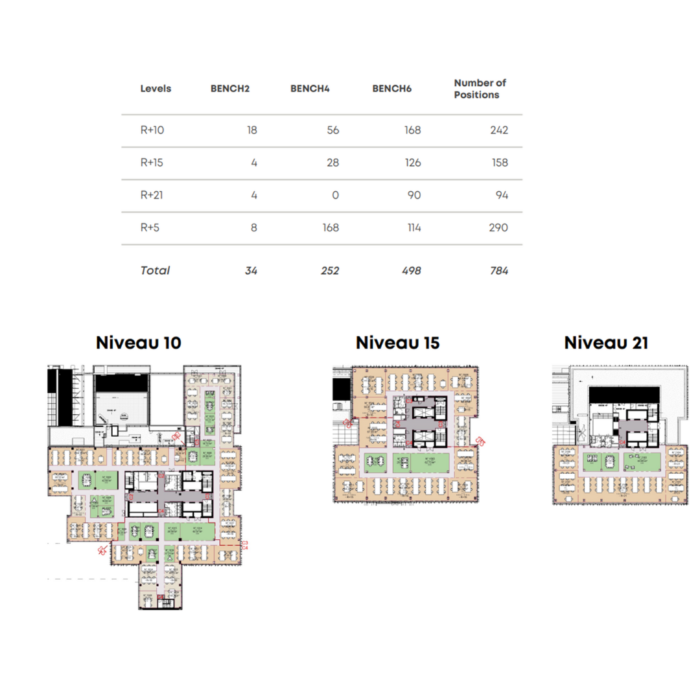 Wilt u meer informatie over deze oplossing?