ARHS Developments Belgium_
2022 - 800 m2 - Design & Build
Arηs Developments Belgium, a company specialising in software development and IT projects, called on Alternativ for a Design & Build project. As good an opportunity as any to quiz Victoria Penanhoat, Interior Designer at Alternativ, about the notion of Look & Feel and the current trends.
Arηs (/aris/) means 'advanced, reliable information systems'. This is the explanation for the name chosen by this international company based in Zaventem, with branches in the Grand Duchy of Luxembourg, Greece, Italy, France, Portugal, Bulgaria and Jordan.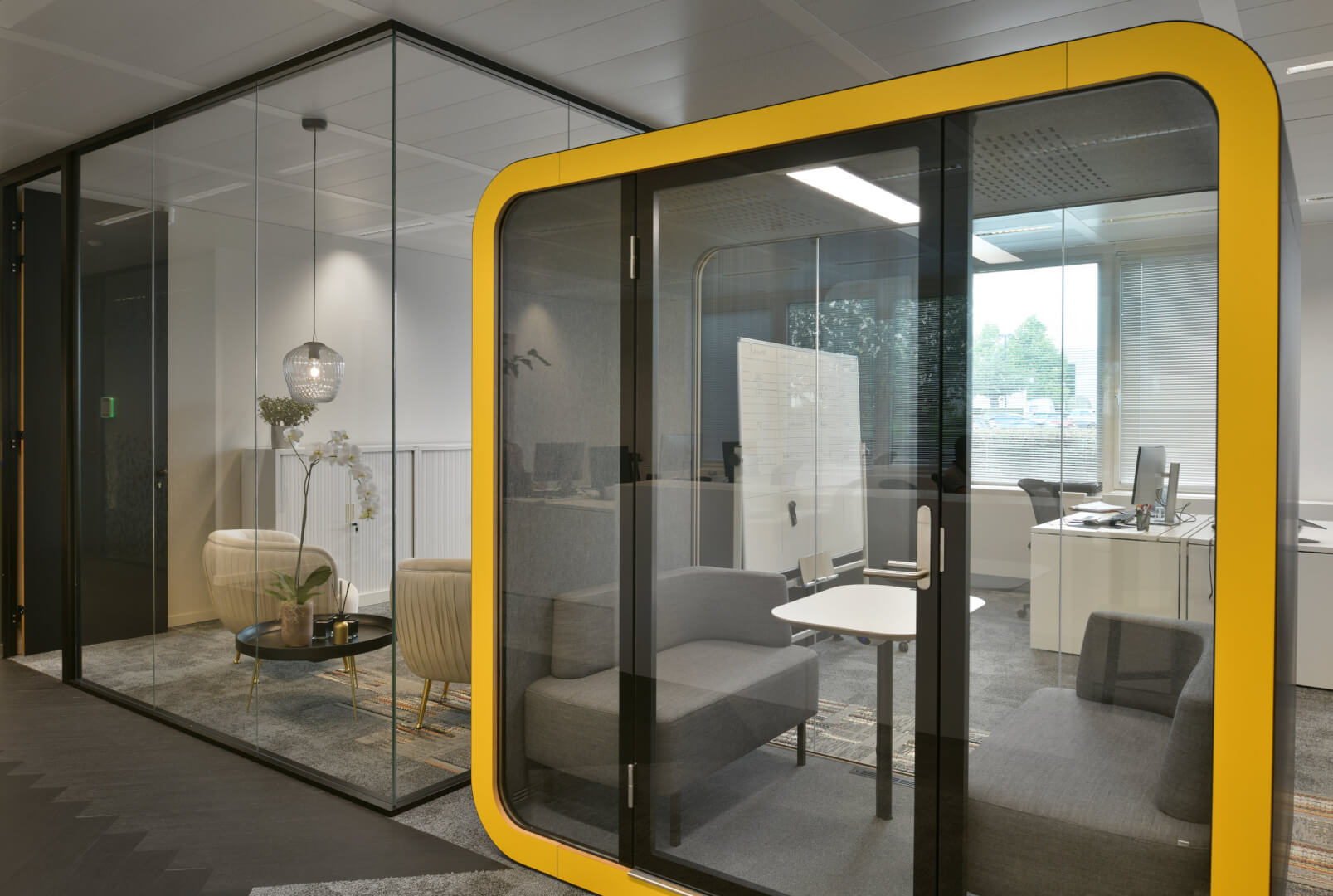 And, like all large companies, Arηs is only too aware of the impact a pleasant working environment has on work motivation and professional development. That's why Ann De Ridder, Managing Director of Arηs Developments Belgium, decided to put her trust in Alternativ's expertise for an 800m2 Design & Build project. Natalie Schoonjans, Sales & Project Manager at Alternativ, took care of the project management from start to finish. Victoria Penanhoat focused on creating the design in collaboration with Ann De Ridder.
A strong identity with an elegant look!
Based on the needs of the employees as communicated by Arηs, Alternativ defined the traffic spaces and designed two floors based on two open spaces flanked by offices, large meeting rooms, soundproof booths and a work café to encourage socialising.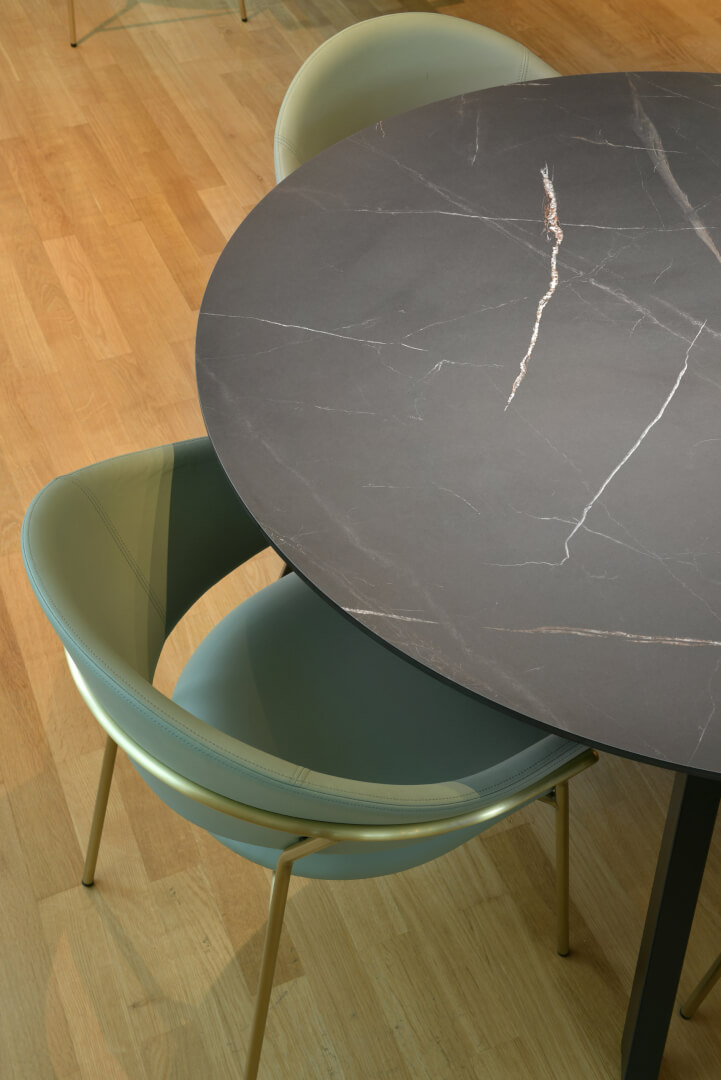 "Once the space planning was approved, we worked with Ann De Ridder to finalise the look and feel," says Victoria Penanhoat.
Look and feel is not just about the brand logo and colours, but about creating a consistent visual atmosphere in terms of space, shape, colour and texture. Victoria was particularly careful about integrating the client's colour codes, as they wanted an environment that was neither too feminine nor too masculine. "Black, neutral, brass to complement the feminine touch, green, textured wallpaper in the same range of colours, and the presence of an elegant material, wood, were chosen to give the offices a strong identity, an elegant, casual chic look. I then fine-tuned the design of the offices for a mood that characterised a work area, meeting rooms, a kitchen, etc."
Offices that reflect new trends
The integration of nature in the workplace is not a passing fad. Employees are keen on natural and sustainable elements. For the Arηs project, this is reflected in the strong green colour and the choice of wood for the reception desk and corridor. Both were custom-made thanks to the expertise of Alternativ.
And let's not forget the appeal of the "homely" style. A warm, friendly atmosphere is created, like being at home, with plenty of communal spaces for socialising, bringing life to the office.
Last but not least, recycling is also a key trend thanks to a general awareness of the positive impact of waste reduction. More than that, it also saves money, as Victoria explains.   "Our team was also involved in supplying the furniture. We reclaimed some of the seats from the existing chairs, which meant that the budget for new seats could be reallocated elsewhere and that we could offer customers a much wider choice of upholstery designs than is possible with new seats. There are decorative fabrics to suit all tastes. Then I had to make the new elements match the recycled materials."
This very inspiring project was completed in June 2022. And since collaboration is even better when people already know each other, Arηs decided to repeat the experience with Alternativ for their other offices in Luxembourg and Namur.
Project Manager: Natalie Schoonjans
Designers: Victoria Penanhoat & Brigitte Devos